Top 23 Most Expensive Women's Bags in The World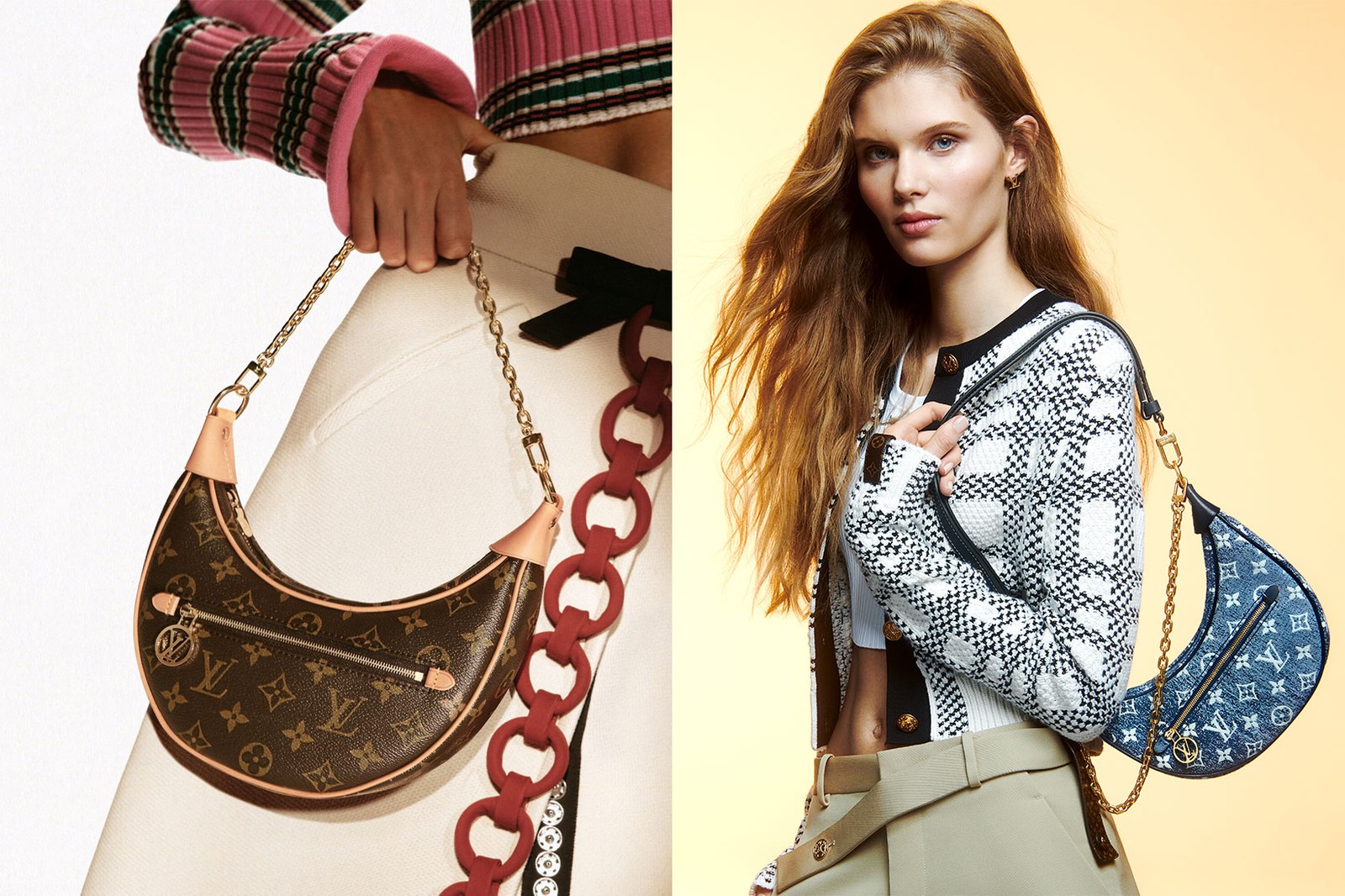 1001 Nights Diamond Bag by Mouawad
This stunning bag is nothing less than a fantasy brought to life. There are 4,517 diamonds in it. Specifically, 105 yellow, 56 pinks, 4,365 colorless, and 381.92 carats in total. After 8,800 hours of labor, a group of 10 exceptionally talented artists created this bag. The Mouawad 1001 Nights Diamond Bag, created by renowned jeweler Robert Mouawad, holds the record for being the most costly and precious handbag ever according to the Guinness Book of World Records. The cost is $3.8 million.
Kelly Rose Gold Hermes
In partnership with jeweler and designer Pierre Hardy, Hermès has created an incredibly gorgeous bag for you. The handbag is composed of solid rose gold but has delicate accents that mimic crocodile skin. There are approximately 1,160 diamonds in the Hermès Kelly Rose Gold. The piece only comes in three variations, and only 12 of these handbags have ever been produced, making it a unique sight to behold. This fancy purse has a $2 million price tag.
Hermes Birkin Tanaka Ginza Handbag
The Hermès Birkin Ginza Tanaka Bag is another gorgeous example of the brand's characteristic style that can be found in a range of unique items created by them. The handbag, created from scratch by Japanese designer Ginza Tanaka, is outrageously unconventional. It is constructed of platinum and covered in 2,000 sparkling diamonds. And it's a whopping $1.9 million in value.
A Cleopatra clutch by Lana Marks
The Cleopatra Clutch was created to provide an artistic accessory to Academy Award goers. The bag was created by a talented group of artisans in Northern Italy, who embellished it with priceless gems such as natural pink diamonds, blue diamonds, and other precious stones. This luxury designer handbag costs$ 400,000.
Himalayan Crocodile Niloticus Birkin
This Hermès Himalaya Birkin Bag is unique. The number of pieces made using this design was extremely small. Its unique combination of design and top-notch fabric materials is the cause. The Niloticus Crocodile Himalaya Birkin bag resembles the snow-capped Himalayas in terms of beauty. The price of this designer handbag is £379,000
Fuchsia Diamond Studded Hermès Birkin
Hermès never seems to fall short in the eyes of A-listers because the company consistently seeks to break its design conventions. Fuchsia Diamond-Studded Hermès Birkin The 18-karat white gold and diamonds used to create the fuchsia bag give it a shimmering appearance. Priced at HK$1.72 million, the Fuchsia Diamond Studded Hermès Birkin bag.
Louis Vuitton Urban Satchel Bag
In terms of producing one of the most expensive purses in the world, Louis Vuitton isn't far behind. Additionally, the Urban Satchel Louis Vuitton Bag has been in the news for many years. The rubbish and wrappers stuck to the bag give it an unusual air while preserving the urban feel. This LV beauty has a £125,000 price tag.
Precious Rose by Leiber
With its stunning design, the Leiber Precious Rose lives up to its reputation as one of the most opulent purses. The accessory, which is one of the most expensive, is studded with 1,106 diamonds, 1,169 sapphires, and 800 tourmalines. The cost of the Leiber Precious Rose is $92,000.
Parva Mea by Boarini Milanesi
There are currently only three of the USD 7 million (or INR 52,20,33,750) worth of handbags that Italian designer Boarini Milanesi created as an urgent plea to protect our seas from the growing threat of plastic litter. The Parva Mea model bag is made of a semi-lustrous alligator in an aquatic color and is embellished with jewels that channel the many faces of water.
Kelly Rose Gold Hermes handbag
The Hermès Kelly Rose Gold is the most expensive Hermès bag ever sold at auction, fetching $2 million or INR 14,91,52,500. This lovely small purse was made in collaboration between Hermès and jeweler Pierce Hardy. It is made of real rose gold, and the texture that resembles leather is also made of real gold. The Kelly Rose Gold by Hermès, which took two years to make and was only produced in 12 pieces in three different versions, features 1600 diamonds.
Ginza Tanaka's Hermes Birkin handbag
A limited edition and priced at $1.4 million or INR 10,44,06,750, this masterpiece was created by Japanese designer Ginza Tanaka. 2000 diamonds cover the outside of this pricey platinum Birkin bag, which also has an 8K pear-shaped brilliant diamond that can be detachable and used as a brooch. A diamond strap that is part of the bag can be removed so that it can be worn as a necklace or bracelet.
Lana Marks' Cleopatra handbag
A pair of Cleopatra purses could be valued at up to $400,000. They are the most desired Oscar Night haute couture purses, and celebrities like Angelina Jolie, Charlize Theron, Jennifer Aniston, and Kate Winslet have been spotted carrying them. Elizabeth Taylor's pivotal role in the 1963 epic motion picture "Cleopatra" served as the creative inspiration for Lana Marks' Cleopatra Clutch. 1,600 40-karat diamonds were used to make the American alligator skin, and rose gold diamonds were used to help write the name of Li Bingbing, a Chinese singer who owns the most expensive Cleopatra purse.
Crocodile Niloticus Himalayan Birkin bag
This Nilo Crocodile bag, which is estimated to be worth $380,000 or INR 2,83,38,500, is made to evoke images of the breathtaking Himalayan highlands. One zip pocket and one slide pocket are located on the Gris Cendre Chevre Leather-lined interior. While the most opulent Himalayans have palladium hardware, the cheapest Himalayans have a white gold gear set with diamonds. The smokey grey changes to a pearly white, evoking the majestic snow-capped peaks of the Himalayas.
Selleria Bag by Fendi
We are in awe and wonder about this brand for some reason. The bag is only represented by its vivid hues, minute features, and even the luxurious fabric. Everything seems to have been made especially for you.
The Fendi Selleria Bag is neither unique nor dissimilar at the same time. It stands out as a timeless must-have designer handbag because of its exceptional craftsmanship and attention to detail. The cost is $38,000.
Gadino Bag By Hilde Palladino
At first glance, Hilde Palladino's Gadino Bag appears to be quite commonplace and unremarkable. But if you pay great attention, you'll see that its clasps are set with a variety of white diamonds. All that is left are the white diamonds and the white gold.
Selleria Bag by Fendi
We are in awe and wonder about this brand for some reason. The bag is only represented by its vivid hues, minute features, and even the luxurious fabric. Everything seems to have been made especially for you.
The Fendi Selleria Bag is neither unique nor dissimilar at the same time. It stands out as a timeless must-have designer handbag because of its exceptional craftsmanship and attention to detail. The cost is $38,000.
Hermès Constance Alligator
Exotic alligator hide is used to create the classic Hermès Constance. This very feature makes it fascinating, engaging, and also incredibly rich. This Constance bag has a classic look thanks to the golden hardware. It costs and measures up to 18cm.
The Row Margaux Top Handle Alligator Bag
In its special manner, the Row Margaux Alligator Top Handle purse is elegant. It has side panels and an inside shoulder strap, and its top handle is structured and made of alligator skin. It has a toggle closing and roomy compartments. This bag costs £41,400.00 and has a very stylish appearance.
Moreau Paris Diligence Crocodile Satchel
There are two little side pockets and a big slip pocket on the Moreau Pairs Diligence Crocodile Satchel. The bag has a striking appearance thanks to the crocodile skin handles. This fashionable handbag costs $44,000 and is handcrafted in France.
Gucci Zumi Medium Top Handle Bag in Crocodile
The intriguing theatre setting served as the introduction for this bag. Three interior gussets and a zip compartment in the middle are features of the Gucci Zumi Crocodile Medium Top Handle Bag. The leather makes it more appealing, and the green color gives it a bold appearance. This premium Gucci handbag costs AU$ 48,800 and is handcrafted in Italy.
Thom Browne Small Crocodile Leather 3-Strap Handbag
A compact black shoulder bag with three distinctive leather straps made of crocodile skin is known as the Thom Browne 3-Strap Crocodile Leather Bag. It has a tiny top handle with a very stylish design. This premium handbag is available for $19,890.
Chanel Classic Jumbo Double Flap Alligator Bag
Genuine alligator skin is used to create the Chanel Alligator Classic Jumbo Double Flap Bag. The iconic turnkey and chain-link strap are accented in gold. The strap's construction makes it appear beautiful whether you use one chain or both. The bag also has a slide pocket in the back that gives it a very urban appearance. The bag is priced at $28, 250.
Chloé Pearl Lego Brick Clutch
Smoothly made from solid black plexiglass and ornamental blocks, this gorgeous Chanel clutch is magnificent. This fashionable bag has a Boy CC push-button closure and pearl decorations on the exterior.
Crossbody length long pearl shoulder strap. The bag's interior is lined with leather.
Please follow and like us: