What to Wear to An Interview: Advice for Candidates and Bosses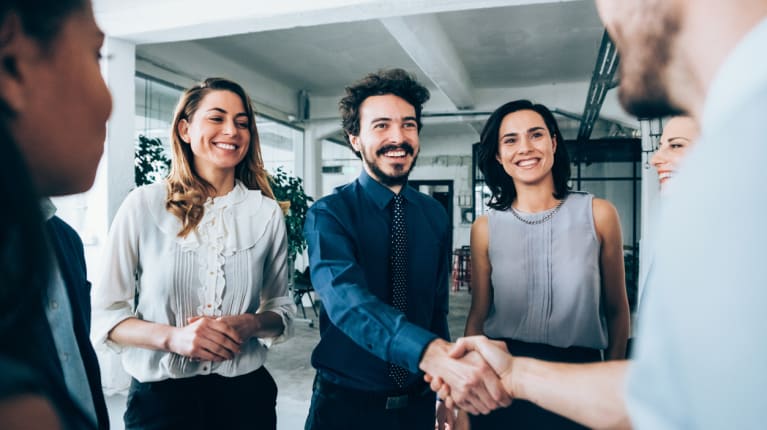 It's time to get ready for an interview, so dust out your business attire and shine those shoes! Just as crucial as creating a résumé or cover letter is dressing the part. Your efforts will be rewarded and you will have the opportunity to shine at the interview or a job fair. Deciding on your interview wardrobe while adhering to the current dress code is similar to playing poker. It involves reading the cards, getting to know the other players, and building a strong hand.
Just to be clear, What to dress for an interview is a tricky question without a clear-cut answer or simple fix. Some occupations require nothing more than a tuxedo to land the job.
Dress nicer than the person sitting next to you.
Consider the next two positions that are immediately above the one for which you are seeking when preparing for an interview. To choose what to wear to an interview, go to their dress code. This demonstrates your will to advance in life. For instance, Walmart interviewees for shift supervisor positions may come prepared in khakis and a polo shirt. But go above and beyond and dazzle the recruiting manager by turning up in a suit and tie. This demonstrates to your boss that you have an executive mentality. Ensure the following before an interview:
Find out the appropriate attire for your position and sector.
For ideas, consider the two places directly above you.
Dress professionally, but don't overdo it.
Dress appropriately.
Hollywood actors are aware that playing the part requires more than memorizing lines and picking the appropriate time to shed a tear; their attire needs to enhance their performance. When it comes to dressing for the interview, bear in mind that your goal should be to integrate your wardrobe into your overall presentation rather than trying to win the job with what you wear.
Hiring managers decide your employment in less than ten seconds. If your presentation is excellent and your outfit is appropriate, they might find it more difficult to cross you off their list. Make sure to: before the interview.
Avoid patterns and don't wear bright colors.
To discover the most recent trends, search for interview videos.
Think about the atmosphere and comfort in the office.
Remain current.
Sending messages is the main goal of interviews. Nothing conveys a negative message more quickly than an interview wardrobe that is out of date and does not follow the day's dress code. Just avoid wearing anything more than five years old; this doesn't imply you have to follow the latest fashion. Wearing modern, contemporary clothing communicates your awareness of the present moment.
Going too casually and fresh is another warning sign to look out for. Yes, recruiting managers prefer to see youthful, modern looks. They want to know that you live in the modern era. They don't want to see candidates wearing sandals, nose rings, or otherwise dressing as though they are prepared for a night out with their buddies.
Even if this is the case, avoid dressing as though you just finished college. Dress as though you've had similar or better positions. Be sure to:
Reject attire and trends that are more than five years old.
Avoid wearing something too casual or like you're headed to the club.
Keep abreast of modern trends.
Keep in mind the event.
It's not always necessary to dress professionally in a suit and tie or other attire. Simply put, some vocations don't call for formal clothing. Keep in mind that when you dress for an interview, you are presenting an image of the type of candidate you are. Research is the best approach to avoid embarrassing situations. Speak with regional career centers and recruiters. They are knowledgeable about the field and can advise you on attire.
Weather and climate are other events for which to be prepared. During Michigan's colder winters, it would not be very practical to wear a thin dress shirt and tie. The weather would be ideal for a dress sweater worn over the shirt. On the other hand, if you're interviewing in Nevada's desert heat, stuffy dress attire could be uncomfortable.
Be sure to:
Dress according to the season and climate.
To choose the appropriate outfit, do some industry research.
Keep yourself at ease and avoid wearing anything that you know would make you perspire.
Remain at ease.
Once more, comfort is key during interviews. Hiring managers can tell when a candidate is uneasy and apprehensive. Your soreness can be related to the new shoes you purchased yesterday. The recruiter is unaware of that. They can assume that you are uneasy for some inexplicable reason. Choose your attire for the interview in a way that will help you land the job. Your clothing should match. Avoid donning brand-new clothing. Put on a tried-and-true outfit. At least a few days before the big day, break in new shoes. And don't forget to take off the tags to avoid the biggest disgrace. Be sure to:
Wear comfortable clothing, not brand-new, scratchy suits that have never been worn.
Get used to your shoes.
Always eliminate the tags for purchase.
Please follow and like us: