The Top 11 Winter Makeup Trends for 2022, along with Tips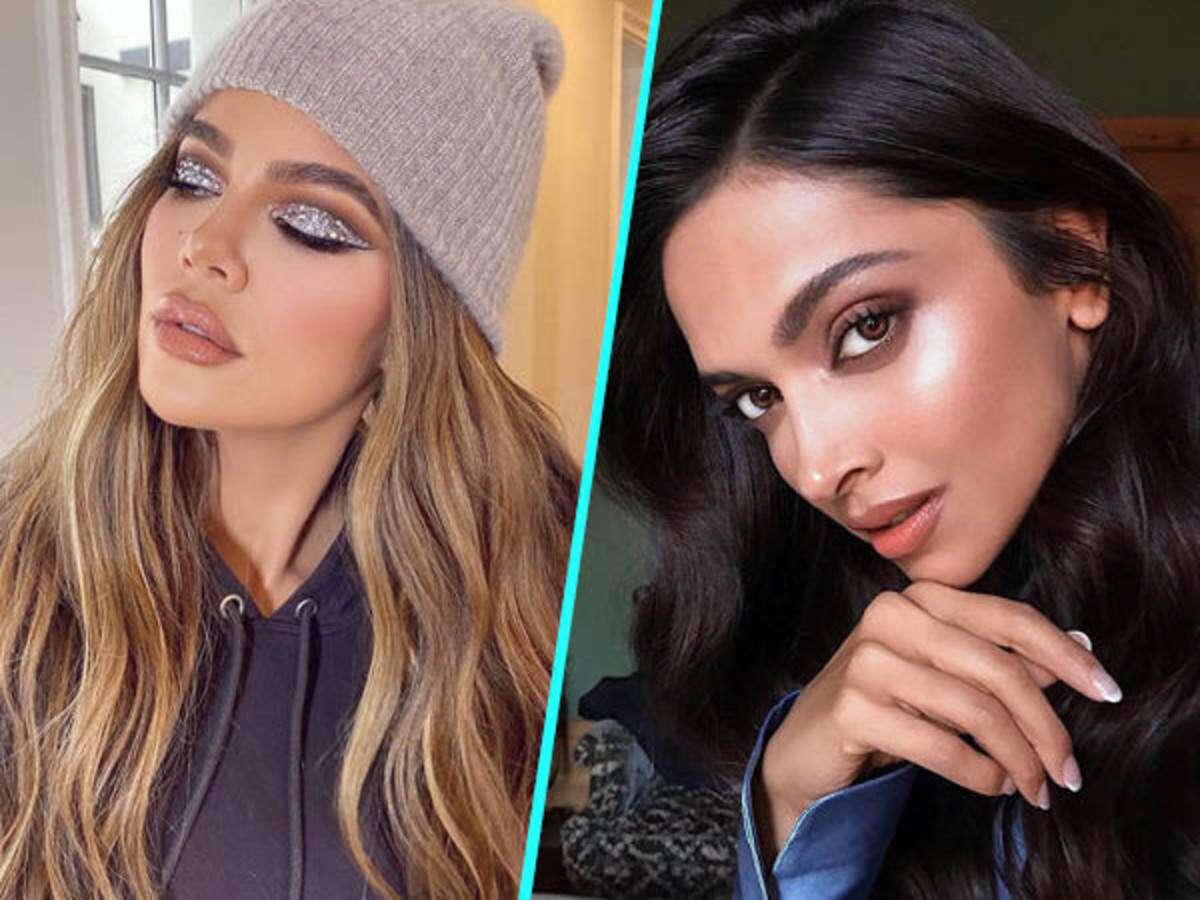 From the runways to the red carpet at Cannes this year, we saw a strong emphasis on beauty, from radiant skin at Aliétte to sparkling eyes at Laquan Smith. Every season has its staples, such as the classic red lip and smokey eye, but this winter we will spice it up with colorful eyeshadows and blushes, as well as dewy fresh skin with accentuated highlights. As we approach closer to being able to meet together for the first time in over two years, these styles are simple to recreate and will add a touch of glam to your life.
Eye Embellishments
For this season's style, fashion brands were inspired by the constellations. Dior, Coperni, and Burberry sent crystals and stars down the runway, adorning the eyes and cheeks of the hottest models in the style of HBO's Y2K-inspired Euphoria. To get this look, all you need is a little time and creativity, as your face is a blank canvas and there are no mistakes in painting.
White Graphic Eyeliner
This was seen in celebrities such as Ariana Grande and Lady Gaga at the Valentino runway show, as an alternative to a typical cat-eye, or in combination with a contrasting hue. "I'd start with an eye pencil that's a shade or two lighter than your skin tone." "You can draw out how you want your liner to look, and if you're comfortable with the form, you can go in with the white eyeliner on top," explains Ponyy Boyy, who has a glossy eyelid and has modeled the look on Instagram.
Eyelashes with Volume
Marc Jacobs went big with dramatic eyelashes for his Fall/Winter 2021 runway show. Bold lashes, popularised by Twiggy in the 1960s, are a timeless look that will never go out of style. We asked Olivia Barad, a cosmetic artist, how to achieve this voluminous look at home. "I used a combination of a heavy volume building mascara, specifically layers, and layers of Le Volume de Chanel, on her top and bottom lashes, in combination with monk strip lash on the top, to give it a true '60s feel," says Barad. Finish the look with a red lip for a punch of color.
Skin that glows
We saw radiant and healthy skin on the Armani Privé Couture and Iris van Harpen runways. This simple look starts with a delicate base of tinted moisturizer or moisturizing oil to moisturize and nurture the skin. Warm the cream by gently rubbing your palms together after placing a few drops in the palm of your hand, then press the product into the skin and let it absorb. Finish by highlighting your eyes and the top of your cheekbones for a more defined, dewy effect.
Bright Red Lipstick
After years of face concealment, prominent lips are making a comeback. Whatever your skin tone, you can find a red that complements it—one it's of the most flattering and adaptable colours available. Use a lip liner to assist shape your lips and create the illusion of bigger lips. It can also be used to replace colour. " A classic blue-red lip liner can complement any skin tone, and Giorgio Armani Red Lip Liner #8 is my favourite. Warm and deeper red-toned lip liners are ideal for people with darker complexion tones.
Eyebrow Drama
From bleached brows at Balmain to easy brows at Anna Sui, we saw numerous varieties of brows going down the runways of Paris and Milan for Autumn 2021. A well-groomed and precisely shaped brow is a simple method to highlight the greatest aspects of your face. Fuller brows, regardless of your face's design, can radically modify your appearance naturally. While some people choose semi-permanent solutions such as microblading, there are less invasive options such as brow pencils and pomades. For the most authentic, real-life finish, use feather-light strokes to resemble individual hairs.
The Smoky Eye
Dramatic eyes were shown in both Chanel and Dior shows, each interpreted differently. From Bella Hadid to Jennifer Lopez, celebrities are continuously embracing this effortless and elegant aesthetic. "To rapidly make the eye pop, use a pencil liner down the lash line, being sure to deposit color between the lashes." Smudge out with your fingers for a smooth finish. The finishing touch is mascara—"I recommend up to four coats for a full lash impression," says celebrity makeup artist Henry De La Paz.
Colorful irises
A blast of eyeshadow that extends beyond the typical upper eyeliner to the surrounding area is popular on social media as "pastel fireworks." This splash of color can also be used to create a halo appearance by applying a light coating or a different color to a small section of the eyelid. "One of my favorite looks to do is the halo eye since it is incredibly adaptable, simple, and always cool." I enjoy giving it a greasy black halo, as well as utilizing delicate pastels or brilliant neons." The simplest way to achieve this is to apply your favorite color pencil on the inner and outer corners of the eye with a little brush and quickly, before the pencil dries, blend them. In the hollows of the eyes, mix the pencil (the part of your eye that recesses). It is not necessary to be very precise. Then, using the same brush, apply a similar or slightly lighter shade of eyeshadow to the center of the color pop. "This will give you a bold, blended effect," she explains.
Cat-Eye in reverse
The reverse cat-eye, made popular by TikTok and seen on the Chanel runway, is a playful way to change up your regular winged liner look. The eyeliner is applied to both the top and bottom lash lines with this technique. "It's a pretty basic look to produce and appealing on every eye shape, especially those with hooded eyes or not a lot of lid space," makeup artist Charlie Riddle says. You only need a smudged liner and a brush. Begin by lining your bottom lashes, then lift the brush upward on the outer corner of the eye and stretch out and up. You can build a baby wing or truly stretch out like a regular cat eye.
Metallic Glow
This style works on everyone, whether as a full smokey eye or just an accent. "It's a pretty straightforward method to apply," explains makeup artist Alex Barish, who smudges glitter right onto his clients' lids using his fingertips. "Go with a more iridescent sheen than a bright color for the person who wears minimal to no makeup," he says.
The Glamour Effect
Pat McGrath, the Mother of Makeup, created this viral look for Valentino Couture with her use of color, glitter, and imagination. "Glossy eyelids are a quick and easy method to dress up any makeup look. The trick is to choose a product with a consistency that is both long-lasting and not too runny or sticky, as both can be uncomfortable to wear." Applying a lot of mascara and a sweep of eyeliner to help ground and balance the appearance. "Avoid using too much gloss to avoid it transferring to and breaking down your mascara and eyeliner. "It is also recommended that the gloss be used sparingly.
Please follow and like us: