How to Stay Stylish in the Heat: The Best Spring and Summer Fashion Tips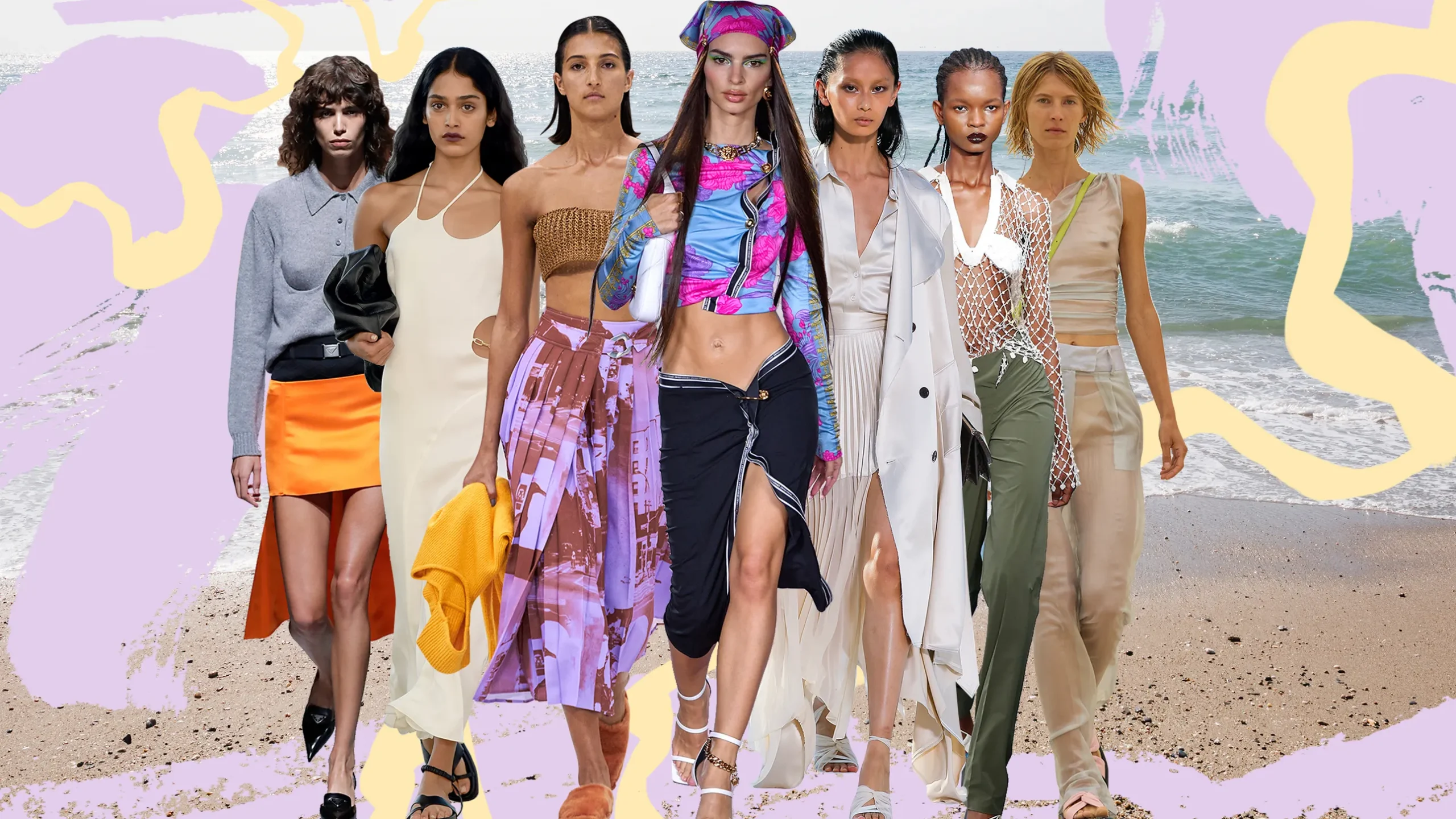 Choose flowing silhouettes.
You'll want to be cozy and, most importantly, cool during the summer. It is still possible to wear feminine and stylish clothing with a looser fit that doesn't cling to the body or generate too much body heat. Consider airy puff sleeves, tier-style dresses, and skirts for this season's most fashionable choices. A flowy kaftan that can be worn loose during the day and belted in at night is a must-have for your summer wardrobe.
Choose light hues
Light colors always take precedence over dark ones in the ideal color scheme for your summer clothing. Ultra-feminine light blues, pinks, and pastels can be used in Spring and Summer to create a contrast from your Autumn/Winter capsule. A white linen button-down shirt and linen pants are timeless summer essentials that can easily be transformed from day to night with a quick change of accessories. Lighter colors will reflect the sun's rays rather than absorb them, which will be incredibly practical on a hot summer day in addition to being purely aesthetically pleasing.
Wear a balanced look.
When the weather gets warmer, short-sleeved tops and miniskirts become popular. To balance your ensemble, pick whether to go sleeveless with a longer skirt or wear a miniskirt with a more covered top. By adhering to this rule, you may keep your look stylish and keep the focus on showcasing your best traits rather than all of them at once. Combining a maxi skirt with a crop top is a timeless summer trend that will satisfy the balance rule while maintaining an airy, carefree look. Concentrate on putting together an ensemble that is balanced on the top and bottom if you want to have an extremely elegant appearance, especially on those hot summer days. As a general guideline, the top or bottom should be tight while the other should be free-flowing and relaxed. Choose wide-leg, ankle-length pants or a flowing maxi skirt, for instance, if your strapless tube top or tight-fitting tank exposes your back and chest. This combination of flowing and tight produces a dimensional look that is both classy and sensual.
Loose silhouettes are feminine and easy
Avoid wearing tight clothing this summer since it will make you feel hot, sticky, and sweaty. Once fashionable tight clothing is fast losing popularity in favor of more relaxed, loose, and fitted attire. Given how naturally feminine and lovely they are, flowing silhouettes will always remain in style. Take a look at several summer silhouettes to keep you stylish and cool.
With a midi or maxi skirt that moves with the breeze, you can never go wrong. I adore how it provides coverage while yet providing lots of airflows. Nothing is simpler, more elegant, or more feminine.
Breathable fabrics are for summer
Nothing is worse than clothing that sticks to your body and prevents airflow, making you sweaty and unpleasant, on hot, humid days. It's time to start rolling out your lightweight, breathable textiles once the warm weather arrives. In most cases, this entails avoiding synthetic materials like spandex and polyester that adhere to the body and trap heat. Instead, you should dress in organic, natural materials that are naturally airy and light and allow air to pass through the cloth and around your body. Silk, organic cotton (like seersucker), and linen are some of my go-to, breathable summer textiles. For the summer, linen is easily elegant, especially white or beige linen.
Look for a set of shorts you love
My high-waisted jean shorts fall to the ideal level on my thigh. It has gold buttons down the front, giving it a nautical yet elegant aesthetic that can be dressed down with a white tee or up with a lace top and shoes for a more formal occasion. They've been with me for almost ten years, and I adore them! Because they are ideal for my body type, they have never gone out of style. Every woman is entitled to the ideal pair of shorts. It can be difficult to find shorts to buy. Yet when you discover a pair that fits your hips and thighs perfectly, it's like unlocking a box of riches!
Wear white denim
If you always wear jeans, consider experimenting with white denim as well. Although being just as effortless and comfortable to wear, white denim is dressier and more upscale than blue jeans. For hot summer days, blue jeans can frequently seem too heavy and constricting, while white denim reflects the sun's rays and gives off an easily beachy mood. White bottoms are also incredibly adaptable and look great with almost any top you choose to wear. Wide-leg white jeans will keep you cool (providing lots of ventilation) and give you that cute, chic vibe if they suit your height and body shape. White cropped jeans look fantastic with heels, wedges, and sandals for an effortless style if you prefer a more tapered look.
Please follow and like us: