Fall Fashion Trend Report: Buyer's Guide to the Top Fashion Trends of 2023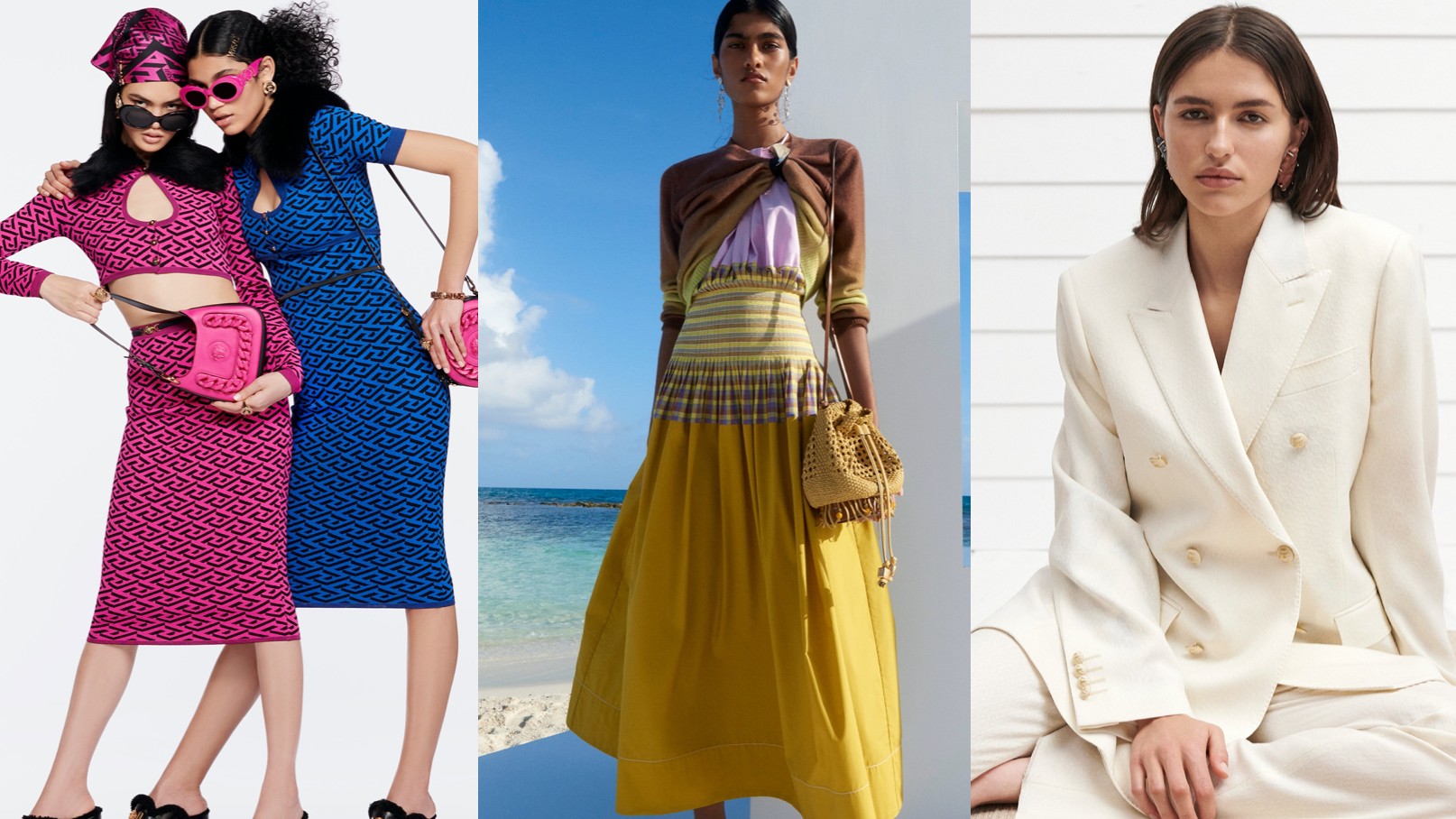 Pay respects to cargo
Fashion designers are loving huge cargo bottoms in all shapes and sizes, from sloppy to slim and everything in between. Also, this style offers the ideal chance to adopt gender-neutral attire. Oversized cargo pants can be jazzed up with a bright sweater and worn with a trench coat to create a stylish yet casual look. At the Chanel Spring Summer '23 catwalk presentation during Paris Fashion Week, Halsey stood out with the brand's denim cargo pants. Businesses and consumers alike may anticipate cargo to be one of the major fall trends of 2023.
It's time for leather now.
The fashion-conscious will be trying to get their hands on leather jackets, blazers, and coats based on recent runway trends. They have demonstrated to be incredibly adaptable on both streets and runways. A leather jacket adds style and warmth when worn over a pair of jeans, cargo trousers, or a satin dress. The conclusion of Paris Fashion Week featured edgy looks with leather for jackets, pants, and even boots from high-end labels like Louis Vuitton and Hermès. Leather jackets are still in style after slaying autumn 2021 trends.
Corsets to the Rescue
When it comes to wearing corsets in the cold, layering is key. In the summer, corsets have become a major fashion statement. When layered properly, they can produce an avant-garde appearance. Layered corsets were seen on the runways from Versace and models like Gigi Hadid as a stylish choice for the winter months.
Continue the momentum with Western Detailing
Another autumn fashion trend for 2023 is to include western elements in your clothing. Celebrities like Kendall Jenner and Beyoncé have shown their fondness for accents with a cowboy theme. Luxury Western boots were also featured on the runway during the haute couture presentations at Chanel and Maison Margiela.
Athleisure styles 
Athleisure styles with an edge have been seen on the runway for some time. The fashion industry has developed since the pandemic to include cozy athleisure with updated styles, and this will persist in the fall trends of 2023. Moto-inspired clothing has given athleisure a competitive edge. In the autumn 2022 collections of companies like Diesel, Coperni, Alexander McQueen, and Courrèges, the industry saw its first motocross. They had leather pants, tall boots, and moto jackets in their assortment.
Classic trench coats
Fall fashion has long been defined by trench coats, and the style is still making waves both on the runways and in public! At New York Fashion Week, they were a major street style trend. A timeless trench coat embodies the strength of minimalist design and contributes to day-long wearable outfits that are effortlessly elegant. Designers, get ahead of the trend by stocking up.
Platform shoes
Especially when worn with preppy styles, chunky loafers will be a major trend for autumn 2023. Platform loafers have been seen on celebrities like Gigi Hadid, Halsey, and Olivia Rodrigo paired with loose socks and seductive stockings.
Enjoy Florescent Colors
We advise incorporating a few unconventional colors into the ensemble with the muted color scheme of fall. To add a delightful splash of color for the fall, add just one eye-catching item—a little purse or earring hoops—in blazing tones of electric orange or green.
Head turning in a turtleneck
Long, skin-tight turtleneck dresses with boots have been seen on celebrities including Kim Kardashian and Hailey Bieber. For fall 2023, this elegant and simple trend is planned. With monotones, you can never go wrong. Along with being stylish, a long turtleneck dress also exudes warmth and coziness.
Love Those Leg Warmers
Another fall fashion trend for 2023 is likely to be leg warmers, which are once again in vogue. This cozy trend was inspired by ballerinas. Leg warmers were seen on celebrities like Dua Lipa, Doja Cat, and Bella Hadid. Paris Fashion Week was also dominated by the trend.
Airy Styles
Extremely femme fashion saw a kind of a comeback in 2022, with more of us choosing flowy fabrics and feminine designs. Think Bridgerton, but with a modern flair. This trend is rooted in romance, with an aesthetic centered around soft pastel colors, sheer textiles (tulle, lace, and chiffon), and fantastical stories. According to the Pinterest Predicts 2023 research, based on an increase in searches from Gen Z and Millennials, everyone will be wearing lace, tulle, ruffles, and shimmer in 2023 fashion. Only two instances of this floaty fashion are the "sheer trouser ensemble" and "ruffle shirt for males." No matter how you identify, it's time to trade in your combat boots and biker jacket for ethereal details. Everybody will embrace the femme this year.
Core Romcom
Have you ever wished you were the main character? Every one of us will be looking for the happy moment promised in the innumerable romcoms we watched in the 1990s and 2000s in 2023. You decide whether to embody the chaotic Bridget Jones, the stylishly astute Andy Sachs, or the high-flying Kenya McQueen; just make sure you have your best Y2K and noughties garms ready. According to Pinterest, "Generation Z and Millennials will romanticize their wardrobes in 2023 with slip dresses, tube shirts, cargos, and claw clips." ' Prepare for a new take on the meet-cute that was popular in your favorite romantic comedies of the 2000s.
Please follow and like us: