7 Easy tips to wear a sari if it's your first time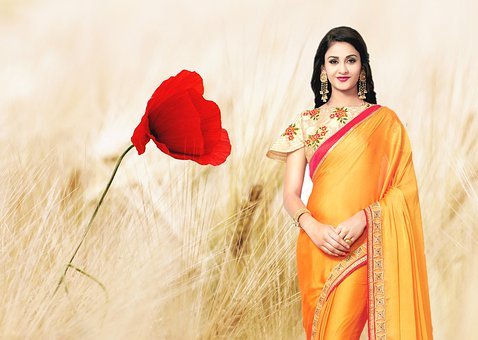 Indian women's and I won't be wrong if I say girls to are in love with saris. You will talk about traditional and the first thing that appears on any women's mind is a sari. There is rarely any Indian female who doesn't like sari at all or consider sari for special festivals or occasion.
Sari is the most amazing attire that flatters women's appearance in the best possible way. But go by the time when girls were experts in wearing sari's as now women wear western attires like jeans or skirts quite often. Most women can't wear saris because they have no idea how to drape it or secure it and pleats well list goes on. So if you are wearing a sari for the very first time just read out this blog and get the tips regarding how to wear a sari while it's your first time.
Tighten your petticoat or choose sari shapewear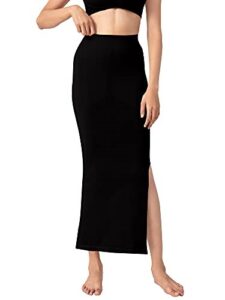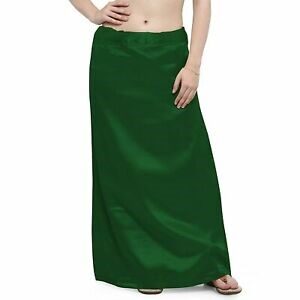 Also Read: WHO IS MORE FASHIONABLE, GIRLS OR BOYS?
A petticoat generally a cotton petticoat, is worn just under the proper sari, in case you're unaware of the skill of donning a sari. The petticoat is required for sari use because it is where the sari is inserted. You should tie your petticoat exceedingly tight, often to the maximum possible limit, if you would like to avoid your sari sliding off once you start running around. It may seem severe, but trust me when I say that if you plan on dancing in your sari or simply moving around in general, you will not be disappointed. Also, you could choose sari shapewear over a petticoat so you don't even need to worry about your petticoat getting loose modern problem requires modern solutions. It will also give you a much flattering shape than a petticoat and it's comfortable too.
Also Read: 10 BEST WAYS TO STYLE WINTER SUIT OUTFITS THIS SEASON
Pin your sari properly
It's self-evident that you can't acquire a great sari drape without pins, especially for the freshers. It's critical to pin your sari precisely to prevent the mess of your sari from unraveling and stumbling over it. Use pins as necessary, particularly on the pleats and lastly securing pallu. A sari is an attire that takes time and practice to master. The draping procedure should not be rushed. Or for betterment, you can get your sari stitched by a tailor so you don't even need to worry about pleating although your pallu still requires a pin.
Choose lightweight fabric Sari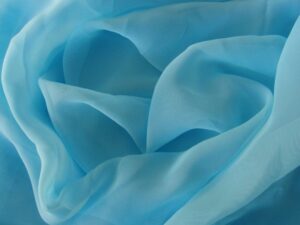 When it is your first time wearing a sari opt for lightweight fabric as it will be easier to carry rather than the heavier one you might trip on your sari otherwise. Also making pleats on a lightweight sari is simpler while it's very complex in banarasi or silk sari.
Wear heels before wearing your sari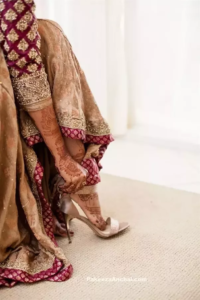 This is the rule of sari draping that you have to wear your heels before even starting draping why? This is because if you drape your sari first and then wear heels then it might get too lengthier or wither too short which will eventually spoil your complete look. To wear a sari as per adequate length you should wear heels before draping.
Be selective with your footwear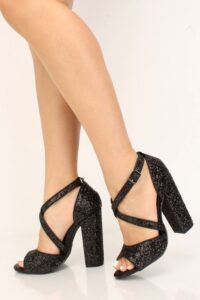 When it is your first time wearing a sari you better be careful with your footwear as you probably don't want to fall off because of your heels or feel uncomfortable while others dance on the stage wear what feels most comfortable to you.
Follow your minimal accessory rule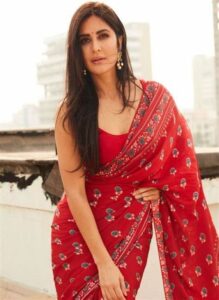 Balance your accessories with a sari well bindi is a must with a sari to enhance your look but don't add too many accessories like necklace bangles mang tikka and earrings. Either wear earrings or a necklace or just mang tikka why? Because wearing all the things altogether won't make you appear better it might overshadow your sari look so it is suggested to wear minimal accessories.
Also Read: 7 MUST-HAVE DESIGNER STAPLES
Pleat Your Saree in Advance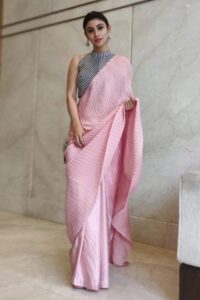 Pre-pleating your saree is arguably the best tip we could provide you in your quest to understand how to drape a saree! If you're donning a saree for the first time, there's always the possibility that the first pleat won't line up with the second. Mark the location of your pleat by measuring it around your waistline to eliminate this. After that, make the pleats by placing them on a table and attaching them before wearing them on.
Please follow and like us: