Interview Dress Code For Males and Females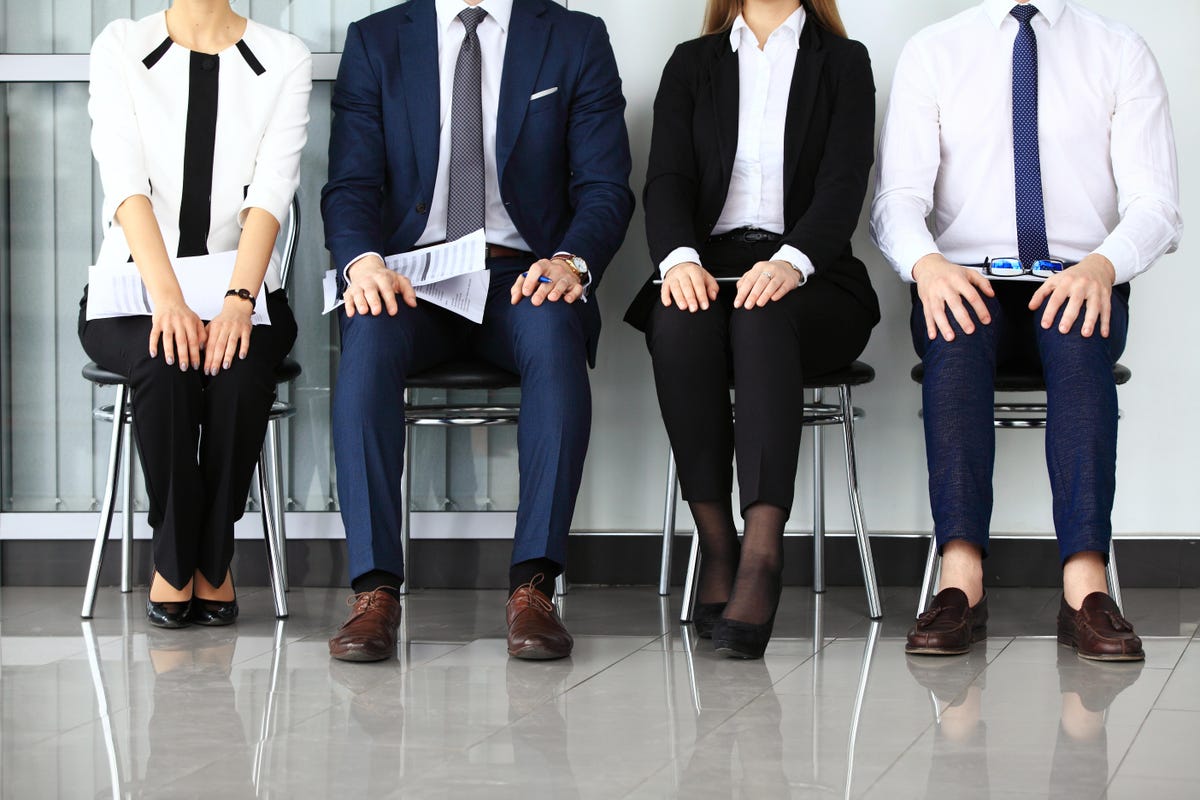 The adage "You never have a second chance to make a first impression" is well known. Whenever you meet someone for the first time, it is always the case, but an interview for a job is especially so.
Your crush in class might be impressed by hot pastel shirts, ripped jeans, an excessive amount of cologne, and a pair of sunglasses.
One level higher
The general idea is to dress one level up from what you often deem appropriate for the work. Wear business casual to the interview if you think casual attire is appropriate. If business casual attire is appropriate for the workplace, dress appropriately for the job interview. Keep in mind that you are the "expert."
This will undoubtedly demonstrate your seriousness and commitment to the task.
Dress Up
Investing in a good two-piece tailored suit is the simplest and most effective method to dress for success. A single-color suit, a light-colored shirt, and a tie are always the right choice.
Both men and women would be able to use this. Depending on their comfort level and the corporate culture, women can choose to dress up in either slacks or skirts. Additional points to be considered are:
For females, the skirt should be long enough to allow for comfortable sitting.
Put on a solid-colored shirt, ideally white. White offers a wonderful first impression and instills confidence in the other person. While beige and other light colors are options
Considering going to India
If they choose to go Indian, women can make an impression on the interviewer as well. Another trend that should not be overlooked is showing up to interviews dressed in Kurtis, suits, or sarees. Indian grace might give you a crucial advantage. Put on a salwar-kameez or a basic cotton saree with a dupatta. You can complete the look by adding a blazer over it. For interviews, the best colors to use are white and pastels. Additionally attractive are dark hues like navy blue and black. Just be careful not to use too many repetitions and details. Simpler is preferable. Sleeveless clothing is also strictly prohibited.
Clean up those shoes.
Shoes are more expressive than words.
Investing in a good pair of shoes is one of the best pieces of advice for someone looking to impress their interviewer. The majority of people neglect to look at their shoes, which fatally harms their chances of being chosen.
It is usually advisable to polish your shoes thoroughly because many interviewers prefer to see clean, well-kept footwear. A nice pair of shoes epitomize detail better than anything. It has been demonstrated that a person's unconsciously first observation of another person is invariably their shoes. Men should put on black or brown leather dress shoes with laces or a slip-on style.
women should opt for closed-toe shoes. A simple pump is adaptable.
Bling is not what you want.
The thing is not to have too much bling. Lots of jewelry, piercings, and flashy accessories will only draw the interviewer's attention away from you. Do not wear jewelry or gaudy hair accessories. Choose items that are not dazzling, flashy, or distracting. The ideal is one ring per hand. You want the interviewer to pay attention to you and not the bling.
Don't wear perfume.
It's probably not a good idea to flaunt your brand-new Armani or Chanel fragrance during the interview. Avoid dousing oneself with deodorant or cologne. This is not a smart technique to find out whether your interviewer has allergies because you never know. He might even get a headache as soon as you walk in because of this. It only takes a light mist of a mild perfume to smell nice all day.
Undercover Tats
By showing off their tattoos, celebrities like Deepika Padukone and Angelina Jolie may have increased their cool appeal. However, this does not imply that it is something you should flaunt during a job interview. This could give the erroneous impression that you're not committed to the job. Dress such that the tattoo is concealed.
Keep an eye out for details
Paying heed to the most insignificant details is crucial. Because your total appearance and impression are greatly influenced by these seemingly minor aspects. You'll need to reconsider if you're one of the folks who think that only girls match their accessories and clothing in hue.
Please follow and like us: