How to Wear Summer Trend of Sleeveless: Best Fashion Ideas for Sleeveless Outfits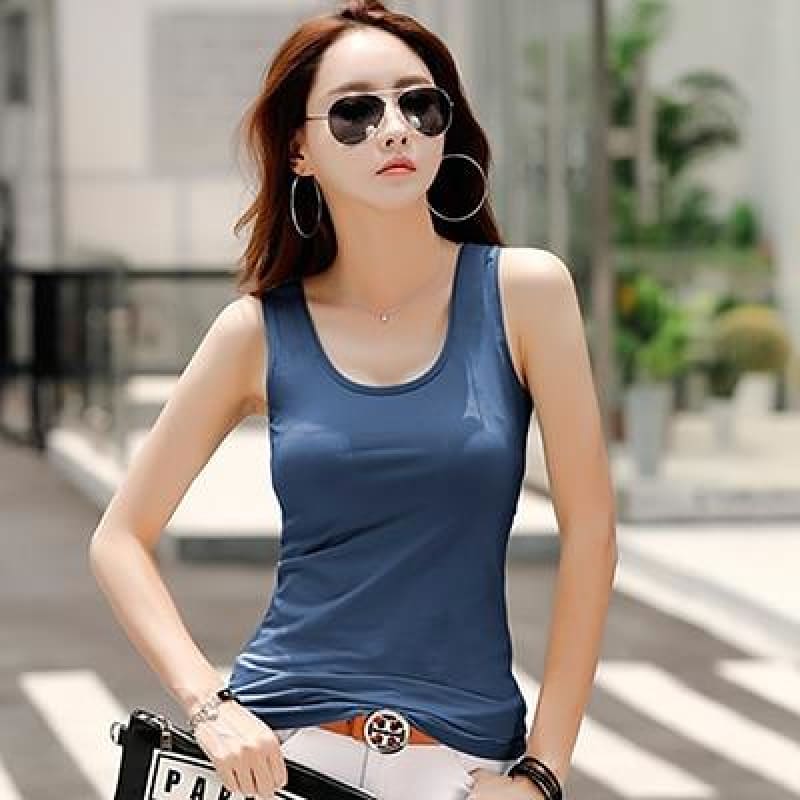 During the warmer months, are you seeking new ways to wear your sleeveless dresses? The greatest tops and layers to put on top of a sleeveless dress in the summer are covered in this article. When it comes to dressing in a sleeveless dress, there are countless options. You can match it with your favorite denim jacket or switch it up with an in-vogue sheer button-down. Check out the adorable summer clothing suggestions below to stay cool and fashionable this season even without long sleeves.
JEAN JACKET/DENIM JACKET
The majority of us already have a favorite jean jacket in our wardrobe. It is the simplest way to throw over any outfit and is a go-to layer pretty much all year long. It is the ideal choice for the summer because it goes great with summer dresses and tank tops and isn't too hot. This is exactly how I would wear this kind of outfit for the day, and you could switch out the sneakers for wedges or flat sandals for the evening to get ready for a date! You may also find denim in several shades, such as a light wash and a dark wash, to spice things up! Recently, I wore my new favorite sleeveless jumpsuit to create this look, which was ideal for a date.
HEAVY TOP
A sheer shirt is a brilliant layer for the summer because it keeps you cool while yet adding extra arm length and is such a chic way to layer. Any dress you put it in will have that element because this feels so delicate and feminine. Any sheer top you discover may be easily layered over a sleeveless dress to create a fresh ensemble for the hot weather, whether it has short sleeves or long sleeves.
BLACK MOTO JACKET / LEATHER JACKET
While a moto jacket or faux leather jacket may not be at the top of your list for summer attire, I adore the juxtaposition of a flowy summer dress with a leather jacket at night. The jacket gives the more feminine dress a little touch of edge, and the two go together effortlessly.
What to get during the Shopbop Fall Sale
One of my top fashion suggestions for hot days is the bodycon dress and leather moto jacket, but you can also wear this ensemble in the winter if you wear tights and boots. Wear this in the summer on a cool summer night on a date!
LACE JACKET / LACE KIMONO
A sheer kimono or lace jacket is the ideal choice for you if you merely want to cover your arms without adding any additional warmth or are seeking a light covering.
When worn with a sleeveless dress, the open weave of the lace allows the breeze to pass through easily and looks incredibly lovely.
SHORT CARDIGAN
I adore the carefree appeal of a duster cardigan, and I think that in the Summer, they go great with a more fitting sleeveless dress.
This would be a wonderful dress to choose if you work in an office environment. The length in the back of the cardigan complements a shorter, more fitting dress and is suited for the job. Pick a lighter-weight knit so that the layer doesn't make you feel overly warm but offers you the added layer and sleeve length when wearing a cardigan with a sleeveless dress in the summer.
SHEER CARDIGAN
A sheer cardigan is another excellent option for the summer, in addition to the cardigan suggestion. In general, the sheer cardigan look combines wonderfully with a summery dress since it completes the laid-back mood. The sheer fabric or lose knit helps to keep air moving. To cover your favorite summer dresses, you could also use sheer blouses or even other types of clothes.
BLAZER / SUIT JACKETS
Blazers are a year-round staple for me since they make me look and feel put together and fashionable. Summer is a terrific time to wear a blazer, especially one made of linen or a cotton-blend fabric because they are easy to wear and go great with a stylish sleeveless dress. I adore how carefree it feels when you drape it over your shoulders or style it as a whole monochrome ensemble using only neutral colors. Another terrific summertime work attire is this one, which also works well for happy hour.
T-SHIRT WITH BUTTONS
This shirt could be a traditional button-down, chambray, plaid, or flannel. Currently very popular, button-down shirts look excellent with jeans or worn open over leggings and a crop top. I adore wearing them over a sleeveless dress and using them as a sort of lightweight jacket. This is not only the ideal layer to cover your arms if necessary, but you can always wrap it around your waist as well if you become warm and it looks so adorable. It doesn't matter if it's a timeless white or a lively printed plaid.
Please follow and like us: