How to Get Work as a Fashion Model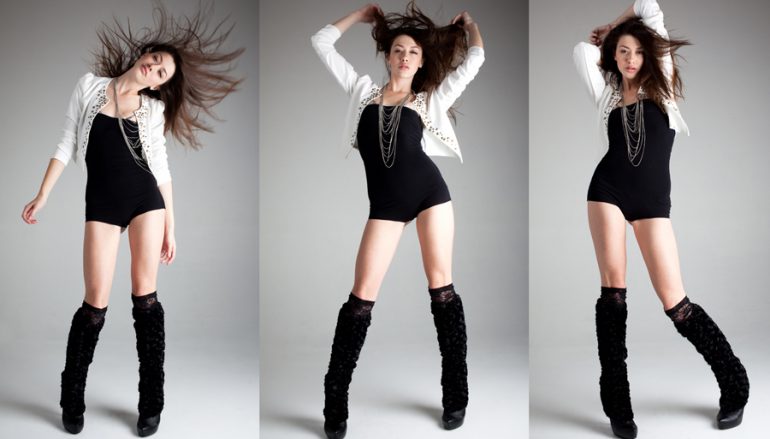 Starting in the modeling industry can seem like a difficult undertaking. Most likely, you are wondering things like, "Do I have what it takes?" "Where can I get an agent?" What are the benefits and drawbacks of modeling? If you're seeking advice on how to break into the modeling business, this article can assist to address some of your concerns and point you in the direction of being a successful model.
Will I be able to succeed
Have you got the look? Being "good-looking" or "beautiful" isn't the only requirement for modeling. There are many stunning individuals in the world. Having "a look" is crucial if you're serious about breaking into the modeling industry. There should be something distinctive about your appearance or physical structure. It might be a distinguishing feature, like Cindy Crawford's beauty mark, the way your dimples appear when you smile, the way your chin or nose are shaped, which gives your face depth, or some other special characteristic. Accept this. It will be what distinguishes you from other models in the field.
When it comes to basic traits that are crucial for anyone trying to get into modeling, height is perhaps the most crucial physical quality for the majority of models, with 5'7″ typically being the minimal need. There are, of course, exceptions to this rule (Kate Moss comes to mind), but this is an excellent place to start when figuring out if you're cut out for the modeling business. Runway models need to be at least 5'8″ tall for women and 6'0″ for men. Having the appropriate appearance is more crucial for editorial modeling than being tall or having a lean body on its own. It's more important for convention/promotional models to have likable personalities and the capacity to serve as brand spokesmen. Various sorts of modeling have different needs, so you should know what kind of modeling you want to do before you start. Do you plan to be on the runway? Would you prefer to participate or appear in magazines?
For instance, there has been an increase in plus-sized models in the industry recently, as well as development in other specialized markets like models with tattoos. Several subcategories fall under the bigger modeling umbrella, therefore your appearance can help establish which sector of modeling you would fit best into. Keep in mind that becoming a model requires more than just being tall, slender, and well-posed. It entails recognizing your skills, maximizing them, and seeking out the kind of work that is most suited to you. What Kinds of Models Are There?
different modeling techniques
Many models who are new to the profession are surprised by the variety of genres in which they might find employment.
The following is a list of the most popular genres:
Models for publications, high-end designers, runway shows, and fashion campaigns are known as runway (cat-walk) models. Fashion models must meet very strict standards for height, weight, and age. 16 to 21 is the average age. Although models can be even younger than this, many agencies will demand that they be at least 16 years old. Like actors, models can also be older, but agents and clients prefer them to appear more youthful.
Height should be between 5'9″ and 6″, bust should be between 32″ and 36″, the waist should be between 22″ and 26″, and hips should be between 33″ and 35″. Of course, the majority of women don't fit these criteria, which is why fashion models typically earn the highest salaries and put in the most labor. The majority of women do not match these conditions, but that does not imply that agencies won't create an exception and you won't be able to walk the runway.
Another lucrative modeling niche that is a little less constrained than fashion modeling is print (catalog, editorial) modeling. Height ranges from 5'8″ to 5'11", with average measurements as follows: waist 22′′-26′′, hips 33′′-35′′, and bust 32′′-35′′. The two modeling subgenres that are most specialized are catalog and fashion. They are the most successful because of this.
Models for lingerie and swimwear frequently have measurements that must be met. Height 5'7″ to 6′", bust 32″ to 35″ C cup, waist 22″ to 26″, and hips 33″ to 35″ are typical lingerie measurements. Similar to a lingerie model, a bikini model will have a little bigger breasts.
Additional modeling genres include specialty modeling (tattoos, piercings, petite, plus-size, mature, body part, fitness/bodybuilding, without clothes, etc.), television commercial modeling, live product/brand, live showroom, and web modeling. Depending on your industry and the type of modeling you do, measurements will always change.
Are any of the aforementioned modeling categories that you are unfamiliar with? Most likely, you're not alone. Which genre is best for you, then? The truth is that models with a girl-next-door appearance are frequently excellent choices for commercial and catalog modeling to promote cosmetics, apparel, and accessories in publications and commercials. Fitness modeling, for ladies who are in terrific shape and can assist market athletic gear and fitness brands, is a big rising sector of modeling if fitness is your passion. You can be more successful because you can concentrate on the model that best represents who you are. The entertainment sector offers a lot of chances. This will lessen your aggravation as you attempt to break into the modeling industry and make it easier for agencies and casting directors to see how you might fit into their roster or meet their criteria for a particular position.
If you're just starting modeling, you might be interested in finding out whether there are any training programs available. If you think you've located a modeling school, proceed with caution because it can be a con. In general, it is safer and more advantageous to enroll in other kinds of lessons. For example, attending a dancing class can help you become more flexible and conscious of your body. Enrolling in an acting class can make you more confident speaking in public and landing commercial roles. Spending time with a professional photographer can also be quite helpful because they can give you practical advice on what other photographers and directors are specifically looking for from their subjects.
Please follow and like us: