15 Top fashion schools in the world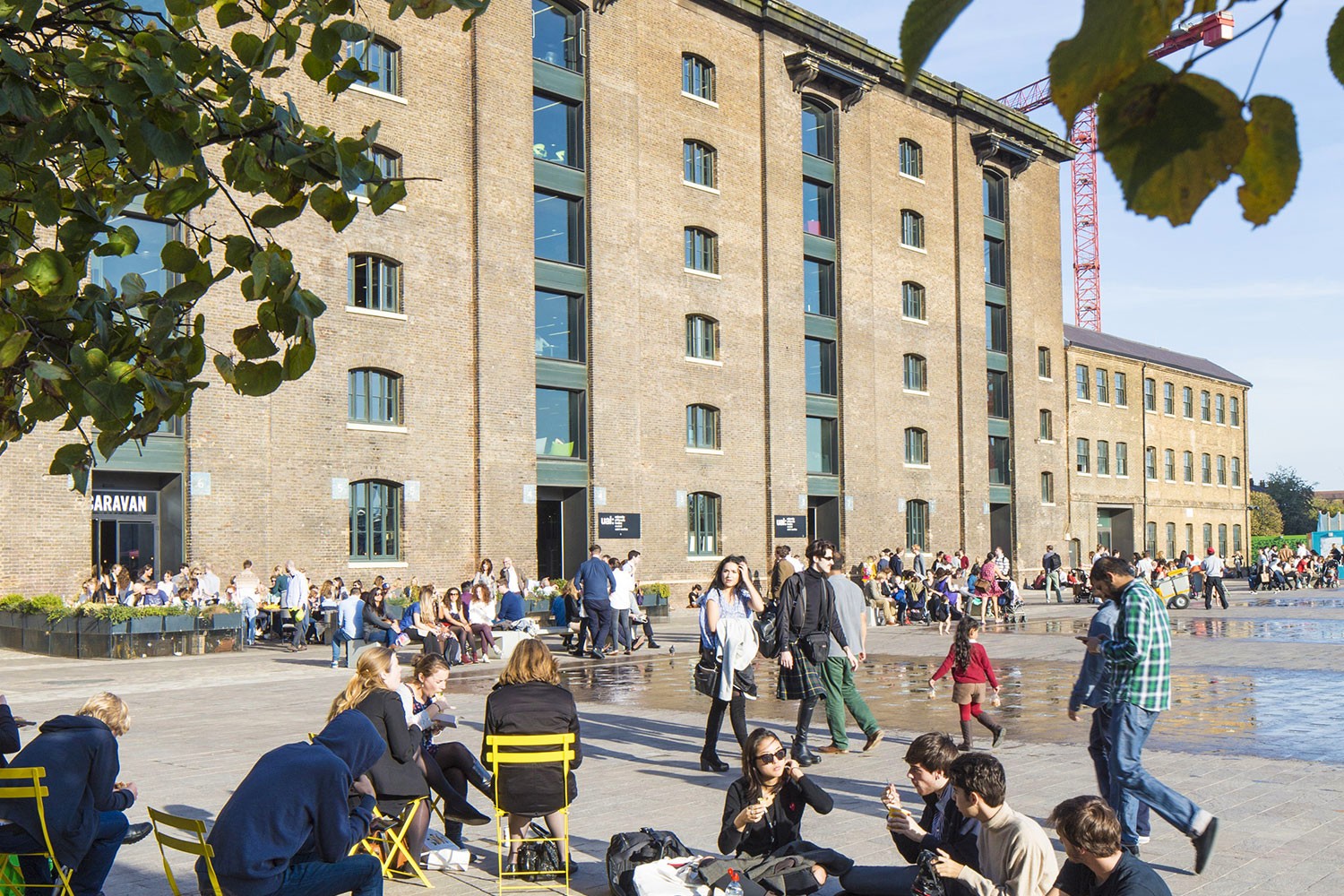 The New School for Design, Parsons
Parsons, The New Fashion School for design, which offers programs in fashion design, fashion studies, and fashion marketing, has alumni including Tom Ford, Donna Karan, Marc Jacobs, Alexander Wang, and Jason Wu. Tuition is US$49,844 per year, including fees for student services and the student senate (totaling $198 every term).In addition to an impressive alumni list, Parsons fashion school places a great emphasis on retaining relationships with former students. As a result of this, the school has hosted critiques and seminars with Donna Karan and the Proenza Schouler duo. When you consider the school's corporate relationships as well as the fact that the majority of faculty members work in the fashion industry, it's apparent that students of Parsons, The New School for Design have strong career prospects.
Fashion Institute of Technology (FIT)
The Fashion Institute of Technology, also known as the MIT of the fashion world, provides studies in fashion design, business, marketing, illustration, and styling. The fashion school, which was founded in 1944, has 8,846 students in total and alumni include Carolina Herrera, Calvin Klein, and Michael Kors. At the baccalaureate level, New York residents pay $3,435 per semester, while out-of-state students spend $10,396. Valerie Steele, a fashion historian, has developed a lecture series and a museum at the school.
Central Saint Martins University
Central Saint Martins, which is part of the University of the Arts London (UAL), provides programs in fashion, textile, and jewelry design. Central Saint Martins, which is partially government-funded, is open to outstanding students from all social backgrounds and has a world-class teaching faculty that includes international fashion icons such as Professor Louise Wilson.
Undergraduate tuition costs for 2019/2020 are £9,250 (€10,600) for UK and EU students and £19,930 (US$27,500) for international students. Alexander McQueen, Paul Smith, Stella McCartney, and Christopher Kane are among the notable graduates.
London Fashion College
The London College of Fashion is another college within the University of the Arts London that stands out for its diverse selection of fashion degrees. Not only does the fashion school provide fashion design courses, but also fashion marketing, journalism, buying, and merchandising, as well as programs in beauty, cosmetic science, fashion curation, critique, and even footwear and accessories courses. There are around 5,000 students enrolled, and tuition prices are the same as at Central Saint Martins because the two colleges are both members of UAL. Jimmy Choo and Rupert Sanderson are two notable grads.
University of the Arts London
The world-renowned Royal College of Art, which offers a variety of graduate-level art and design degrees, has relatively limited enrolment levels throughout its six schools. With higher international tuition fees than the other two London fashion schools listed here (£34,000; approximately US$43,600), the Royal College of Art's School of Materials provides students with placements and work experience at some of the world's most prestigious fashion houses, including Prada, Louis Vuitton, Givenchy, and Burberry. Philip Treacy, Ossie Clark, and Zandra Rhodes are among the famous alumni.
Istituto Marangoni 
The Istituto Marangoni is divided into three campuses, the main one in Milan and the other two in London and Paris. The school, which has 2,000 students on three campuses, provides courses in fashion design, fashion business, fashion buying, brand management, and fashion promotion. Tuition rates vary according to curriculum, nationality, and language of instruction, and range from €16,200 (US$18,270) to €19,400 (US$21,900). The fashion school boasts a big community of international students and graduates like Franco Moschino and Domenico Dolce.
Politecnico di Milano
The Politecnico di Milano, founded in 1863, is Italy's largest architectural, design, and engineering school, with over 42,000 students enrolled. The school offers an undergraduate program in fashion design and a master's program in 'Design for the Fashion System'. It also features some of the lowest tuition prices of all of the top fashion schools on this list, ranging from €895 to €3,898 per year (US$1,010 to $4,400 for non-EU students).
Ecole de la Chambre Syndicale de Couture de Paris
The Ecole de la Chambre Syndicale de la Couture Parisienne, with only a few hundred students enrolled, offers courses in fashion design and technique, as well as world-renowned couture seminars and baccalaureate programs. It also provides the distinction of belonging to fashion schools affiliated with the commissioning organization in charge of determining what qualifies as couture. Yves Saint Laurent, Valentino, and André Courreges are among the school's alumni. Students are frequently overlooked unless they have already finished a design course elsewhere. Annual tuition expenses range from €13,050 to €14,400 (US$14,720 to $16,240).
ESMOD
ESMOD (l'Ecole Supérieure des Arts et Techniques de la Mode), an international fashion design and business school centered in Paris, has campuses in four other French cities and 21 schools overseas. Tuition at ESMOD, which has 1,500 students and offers degrees in fashion design and fashion business, is presently €10,550 (US$11,900) per year at the undergraduate level and €12,900 (US$15,550) at the postgraduate level.ESMOD is well-known not only for its alumni, which include Thierry Mugler and Nina Garcia, but also for being the earliest and oldest French fashion design school, established in 1841, and for inventing both the tape measure and the mannequin.
Japan's Bunka Fashion College
Bunka Fashion School in Tokyo provides courses in fashion design, fashion creation, technology, marketing, accessories, and textiles. Bunka, which has 8,000 students divided across two campuses, is noted for its Japanese avant-garde designs as well as its more academic marketing and technology degrees.
Bunka Fashion College rose to international popularity in the 1960s when graduates began exhibiting their creations in Paris. A decent command of the Japanese language is essential, and tuition is around JP 1,414,360 (US$12,800) with additional costs.
Florence, Italy Polimoda
Polimoda offers a wide range of undergraduate and graduates degrees. Classes are available all year, whether in the winter, fall, summer, or spring. Design Management and Art Direction are two of the key fields available.
Trend Forecasting, Bag and Knitwear Design, Merchandising and Buying, Creative Director, and more postgraduate choices are available. Seasonal courses such as Photography, Bespoke, Luxury-Design, Jewelry, and so on are also available. Undergraduate studies endure three years. Seasonal classes run for one month. The university is regarded for providing the most up-to-date lectures taught by top fashion schools 2022 experts and skilled guest lecturers.
Savannah College of Art and Design is located in Savannah, Georgia.
The Savannah College of Art and Design is dedicated to educating students for creative careers by offering specialized undergraduate and postgraduate programs in liberal arts, architecture, design, fashion, entertainment, and business. Their famous fashion schools provide courses in fashion marketing and administration, accessory design, fibers and textiles, and fashion, allowing potential students to explore and enhance their expertise in the areas that most interest them.
SCAD students have the opportunity to network with industry leaders such as Carolina Herrera and Jason Wu outside of the classroom by attending the university's yearly fashion exhibitions and events.
Fashion Technology National Institute
The National Institute of Fashion Technology, founded in 1986, has campuses around India, attracting students interested in fashion design, technology, and management. The fashion school also has a large collection of materials, which includes fashion outfits, traditional costumes, and textiles. Students are encouraged to draw inspiration from traditional Indian textiles and crafts while learning about global fashion trends.NIFT's academic catalog includes continuing education certificate programs for seasoned professionals who want to build further technical knowledge and abilities to become fashion designers in addition to their undergrad, postgrad, and Ph.D. studies.
Drexel University's Antoinette Westphal College of Media Arts & Design
Drexel University's teaching style differs from that of the average university. Classes at this media and design fashion school are conducted in small groups and are more hands-on than the typical theatre hall lecture. Only the brightest lecturers with real-world experience are employed at the Westphal College of Media Arts & Design. Many of them have worked for major fashion labels and have won Emmy Awards along the way!
George Brown College
George Brown College frequently appears on lists of the greatest fashion schools in the world. It provides a wide range of art and design courses. Toronto is a big economic center in Canada, and this fashion college benefits greatly from it. It has three campuses in the city of Toronto. According to the official website, 98% of the training offered is highly practical. The faculty is well-trained and experienced. Its graduation placement rate is 82%. The fashion school offers 35 diplomas, 31 advanced diplomas, and eight graduate degrees in total.
Please follow and like us: