12 Daily Wear Stylish Looks For Indian Girls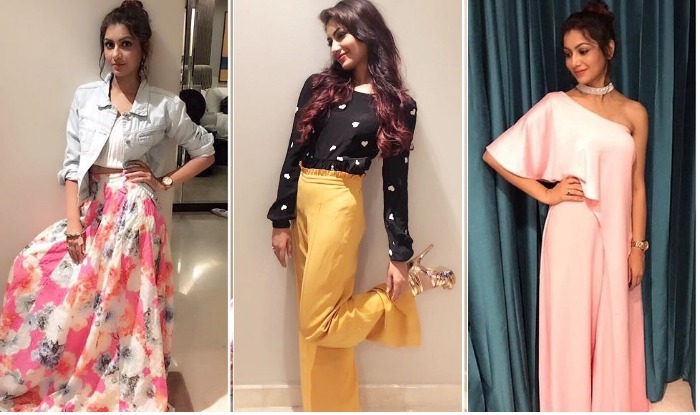 12 Daily Wear Stylish Looks For Indian Girls-
While intrepid fashion works on the principle that style has no rules, here we beg to differ. No, we're not here to preach like your (un)friendly auntie next door who insists you should always cover yourself with a dupatta. As we are well into the Shaadi season 2016-17, we thought it was time to compile a list of Indian wear styling tips for you. Here's a simple guide to nailing the desi girl look!
Always—and we mean always—Try an outfit on beforehand
Even supermodels go through several fittings before they hit the runway to make sure their clothes fit just right. With our fitted blouses, thin stitching, and stitched Anarkali, there is no room to leave things to the last minute.
Well-fitting clothes are very important
We know that planning an Indian outfit takes a fair amount of effort. You've chosen the borders, chosen the style, bought the fabric – but your tailor can't translate the dream outfit that's clouding your mind into reality. No matter how unhappy you can make him, force him to create the perfect size – it will be worth the effort.
Safety pin overdose
Better to be safe than sorry. If you just put more safety ins than needed then it may cramp up the dress which you wear.
Make an outfit with statement jewelry
Imagine pairing a structured Zara crop top with a simple raw silk skirt and a pile of heavy Indian jewelry. This is how you have an amazing ethnic outfit. Yes, it's that easy.
Create a practical styling kit
Double-sided leather tape, a mini sewing kit, bindis, and as mentioned, loads and loads of safety pins.
Don't overdo the accessories
Unless you are deliberately trying to show off the bride, you have no excuse to wear a matha Patti, Nath, jhumkas, and a heavy neckerchief all at the same time. It's about instinctive balance. If you're wearing an elaborate maang tikka, skip the heavy earrings of your choice and stick with a light necklace instead.
Unconventional ways to drape your conventional dupatta
There are a bewildering number of ways to transform one Indian outfit and make it look brand new. With a simple slathering of a dupatta, your outfit goes from drab to fabulous.
Something old becomes something new
There may be a lot of weddings to attend this season, but that doesn't necessarily mean you have to spend your hard-earned money on new clothes. Instead of picking up another expensive lehenga, take a deep look at your mom's wardrobe. You can pair an old kanjiwaram saree with a western-style crop top with full sleeves for an ensemble that is stylish, chic, and most importantly, kitschy.
Select and select the Risqué Factor
We know, we know, Indian wear is one of the best ways to show off that hot body you've been working on all summer. A sexy lehenga choli or even a sultry chiffon saree adds a certain X factor. But take our advice, if you're going for a backless blouse, make sure it has a high neckline. It's all about balance!
Finally – Wear it with confidence
No matter what "fashion rule" you're about to break, wear the look with confidence and you'll find yourself turning more heads than usual. As we always say – chin up, buttercup.
Indian style clothing for pear shaped women
Traditional and contemporary Indian fashion has a lot to offer to dress different body shapes. Sarees flatter this body type; choose sarees made from georgette, synthetic materials and crepe materials.When you're in the mood for kurtis, go for creations with high side slits and a straight cut. You need to opt for wide necklines for your salwar blouses or sarees.This dress draws attention to your slender upper body and creates a balanced look. Wear the dress with confidence and wow your friends at the party!Avoid flared lehengas as they are not ideal dresses for curvy figures and horizontal lines in sarees are a no-no.
Formal style for the Apple character type
For a formal social occasion, you can go for an empire full length anarkali accent dress with a wide hemline. Any dupatta you choose to wear must be covered on either side. Go for heavily embroidered sarees and pair them with long-sleeved blouses in contrasting colors.
Choose sarees made of silk, chiffon, georgette and crepe as these materials flatter your body type. Your necklines should ideally be scoop necks, sweetheart necklines, V-necks with high collars, etc.
When choosing a kurti, go for creations with delicate embroidery and detailing to achieve an ethnic look in girls' sexy dresses. Avoid puffy jackets, heavy neck jewellery, Patiala salwars and straight cut suits. Also avoid pants with a front zipper and dresses with high necklines.
Please follow and like us: