Winter's 8 Best Moisturizers to Treat Dry, Flaky Skin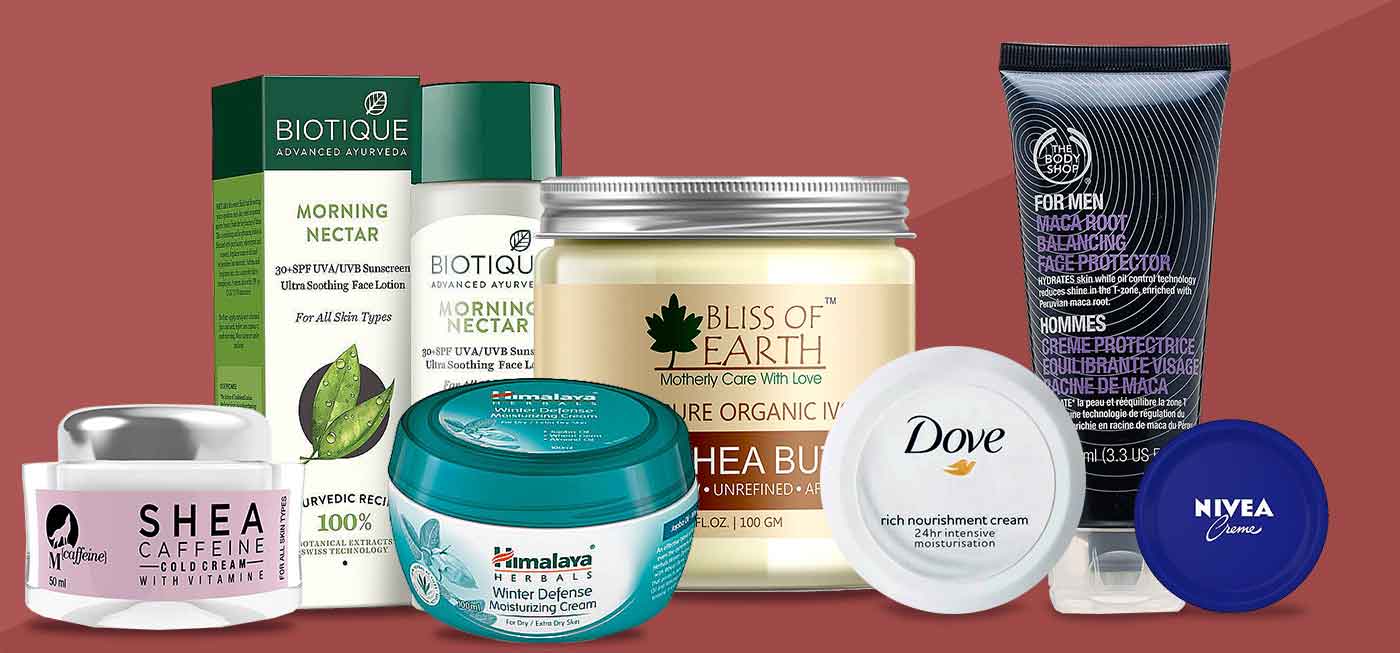 Winter may not yet be in full swing, but it's a good idea to plan your skincare routine ahead of time. Those who suffer from dry skin will understand how difficult this may be in the winter. Skin disorders such as peeling and itching appear in the winter, and concerns such as eczema become more serious. The correct moisturizer for dry skin can be quite beneficial because it can deeply feed the skin, soothe redness, and enhance suppleness. If more significant dry skin problems persist, seek the advice of a medical expert. Those with dry skin who want to spice up their winter skincare routine might refer to our list of moisturizers.
Atoderm Ultra Nourishing Creme by Bioderma
Bioderma Atoderm super nourishing crème is one of the greatest moisturizers for even the driest conditions. I've tried numerous moisturizers for my dry skin, and my search has come to an end. It helps to keep the skin's water level stable and restores a healthy skin barrier. Furthermore, this moisturizer is free of parabens, soap, and scent. This non-comedogenic moisturizer is suitable for dry to extremely dry skin. It not only hydrates but also nourishes and softens the skin. If you have extremely dry skin, try trying a moisturizer this winter. Skin types that benefit from this product include sensitive, dry, severely dry, damaged, and cracked skin.
Jeju Orchid Intense Cream by Innisfree
This cream contains Jeju orchids, which increase firmness and make skin appear younger. It contains hyaluronic acid and argan oil, which nourish the skin deeply. This is a lifesaver for dry, very dry, and cracked skin since it profoundly hydrates and imparts a healthy glow. If you have dry skin and nothing else is working, give this a try. Because it is a little sticky, it should only be used in the winter. Overall, the lotion is only appropriate for dry to very dry skin.
Venusia Max Intensive Moisturizing Cream Innisfree Jeju For Dry To Very Dry Skin
In the winter, Venusia max intensive moisturizing lotion is one of the best moisturizers for dry skin. This is a non-greasy, powerful moisturizer designed for dry to very dry, flaky skin. It contains a blend of shea butter, cocoa butter, aloe vera, and mango, which cures and soothes rough, flaky skin. The glycerin in this lotion moisturizes and repairs skin damage. It can be used as a night cream to obtain soft and smooth skin.
The Green Tea Seed Deep Cream by Innisfree
This Innisfree cream is designed specifically for dry to very dry skin. If your regular moisturizer isn't helping you get rid of dry skin, try this one. Contains Jeju green tea seed, which helps to tighten, nourish, and moisturize the skin. It contains green tea seed oil, which forms a moisture barrier, preventing dryness, roughness, and damage caused by extremely cold weather.
Multi-Purpose Dry Repair Cream by Vaseline
Vaseline Derma Care Multi-Purpose Cream improves the skin barrier and locks in moisture. It moisturizes the skin deeply and repairs very dry skin. This lotion contains glycerin, pro lipids, and Vaseline jelly, which help to cure dry skin. It can also be used to soften and moisturize the face, torso, knees, elbows, feet, and heels. To create soft skin, apply this cream to a thoroughly washed face before going to bed. It is one of India's best moisturizers for dry skin.
Morning Nectar Visibly Flawless Skin Moisturizer by Biotique
Biotique Morning Nectar Moisturizer is another great option for folks who suffer from dry skin and rashes as a result of allergies. This moisturizer cures and soothes the skin effectively. My skin was experiencing allergies, which resulted in flaky skin, redness, itching, rashes, and dryness. Biotique Morning Nectar Moisturizer restored my skin in about a week, leaving it soft, healthy, and hydrated. When it comes to Moisturizers for Dry Skin, this is one of the best.
Simple Skin-Replenishing Rich Moisturizer
Simple is one of my go-to brands because its products are designed for sensitive skin. I tried their Micellar Water, Light Moisturizer, and Rich Moisturizer, and they were all fantastic. Simple Rich Moisturizer is perfect for dry skin because it is an intensive moisturizer that provides healthy nourishment. At the same time, the texture and consistency are light and non-greasy on the skin. This Simple moisturizer is the finest economical option among the Top 5 Moisturizers for Dry Skin, Sensitive Skin, and Acne-Prone Skin. Simple is the brand for you if you have extremely sensitive skin.
Moroccan Argan Oil Day Cream with SPF 30 by St. Botanica
The Moroccan Argan oil moisturizer with SPF 30 from St. Botanica contains some fantastic ingredients including Moroccan argan oil, shea butter, honey, and so on. This day cream provides so many benefits, including keeping the skin moisturized for a long period, protecting the skin from bacteria, and softening the skin.
Please follow and like us: