Top 7 Best SHOE BRANDS FOR MEN IN INDIA
In this age of fashion, shoes have become an integral part of a man's wardrobe. Like women, Men are also shoe lovers and keep at least a dozen pairs of formal, leather, and athletic shoes to match different outfits and accessories. Everyone wants to put on the greatest pair of shoes they can find. We'll talk about the best leather items and the best shoe brands in this article.
The quality and design of the shoes you wear enhance your personality and your style. The Indian footwear business is expanding at a breakneck pace, attracting a slew of foreign investment, and Indians are becoming more aware of the newest patterns and trends. Various types of world-famous men's shoes have taken over the Indian market. According to Indian Men`s Interest, product reviews and purchase options have included a short list of the most popular types of men's shoes in India
Nike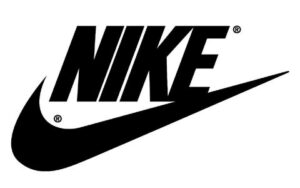 This is the best shoe brand in the world. It holds the first position due to the best designs and quality workmanship. Nike, originally known as Blue Ribbon Sports (BRS) was founded in 1964. Encouraging world athletes, Nike brings new sports products, experiences, and services. Nike is an international sportswear brand that works with all types of sports accessories, especially Shoes and Clothing.
It is an American company Fortune 500 based in Portland, Oregon. It is one of the leading brands in the sports business and is also the largest sports tool Brand with an estimated net worth of $ 29 billion. They have many different designs, colors, and sizes and that is why they choose the right model according to your preference within the budget. Just to look good, they have canvas shoes paired with a shirt and blue denim to make them look and feel good. Nike offers shoes in various fields such as jogging, golf, snowboarding, skateboarding, basketball, soccer, tennis, soccer, etc. they have expanded the scope of their product by adding sports items such as jerseys, shorts, base layers, etc.
Adidas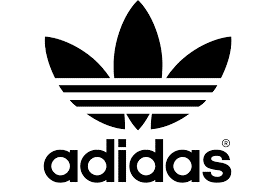 Adidas is famous for its best shoe brands designs and quality of sportswear, accessories, and footwear. They offer comfortable sneakers and athletic shoes for men and women, perfect for running, hiking, adventure, and outdoor activities. The German international company was founded by the Dassler brothers – Adi and Rudolph. It is the world's second-largest sportswear company with an annual turnover of $ 23 billion.
Clarks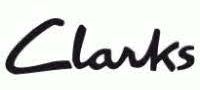 The Clark brand is a British shoe manufacturer and was founded in 1825 by two brothers named James and Cyrus Clarks. Its headquarters are on Street, Somerset, England. They have established more than 1000 stores worldwide. They are best known for their Desert Boot made of Suede calf leather. If you are looking for something extravagant and best shoe brand and will be used every day then Clark's shoes are a must look for. They sell more than 50 million pairs every year and make a variety of shoes such as brogue, loafers, sneakers, sandals, slip-on, and women's heel shoes.
Waterproof clothing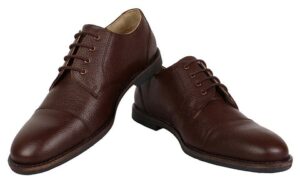 SeeandWear is one of the fastest growing and best shoe brands in India that produces Men's Pure Leather Shoes. SeeandWear is known for its high-quality leather and casual shoes at low prices. They hold the first position in product reviews and sales on Amazon. It was founded by Prabhat Saini in 2010. Product construction, quality and warranty, and after-sales of a very high customer support service have attracted many customers in a very short time. The shoes are made for Mold (Last) used by some of the world's leading designers.
Woodland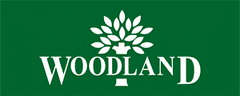 Woodland's parent company, Aero Group, has been a best shoe brand in the outerwear industry since the early 50s. It was established in Quebec, Canada, and entered the Indian market in 1992. Previously, the Aero Group shipped the majority of its leather shoes to Russia.
After the division of Russia into various states known as the USSR, the group decided to introduce some of its products to India. Therefore, the first hand-sewn leather shoe was introduced, which took the whole shoe market by storm. That shoe makes the mark 'Woodland'. They make rough and sturdy shoes, and boots suitable for outdoor tours and rugged terrain.
Lee Cooper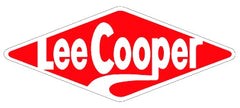 Lee Cooper is best known for his best shoe brand list of clothing, accessories, and footwear in more than 70 countries around the world. It was founded in 1908 in London, United Kingdom. They have a wide variety of formal leather shoes, casual shoes, and flip-flops that offer comfort and style to the users. Whether you are a man, a woman, or a child, Lee Cooper has something in his collection. Out of shoes, they have added their clothing line and it is very fashionable and up to the mark.
Fila

Fila, an Italian sportswear brand, was bought by a South Korean investor in 2007, making it one of the country's largest and best shoe brands. The Fila brothers developed this genre in 1911. They are a trademark of sportswear manufacturers and have a central position in Seoul, South Korea. Provides a wide variety of high-quality sportswear and accessories that are widely available in online stores around the world.
Please follow and like us: