The Largest Platform for Fashion Designers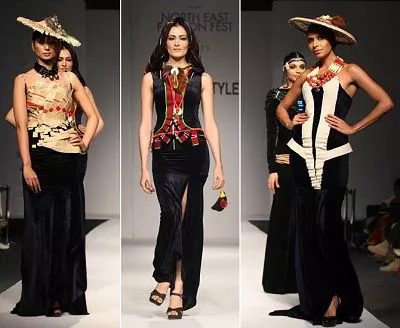 Companies all across the world are requiring their staff to be more productive. Because we complete 4 times as much work as our ancestors did in 1950, the United States has reached an all-time high in labor productivity. Most of our productivity comes from technology. For our value-added businesses, software, information transmission, data processing, and automated control have made us a smart and intelligent workforce. But, it is simple to get confused with the over 4 million software, browser extensions, and phone and tablet apps available. We'll suggest 15 apps in this blog article that will help you work more efficiently, quickly, intelligently, and profitably.
WGSN
A platform for trend forecasting is WGSN. It continuously observes how customers act, feel, and think. By foreseeing the goods, experiences, and services people will require in the future, their specialists assist brands in remaining relevant. A community of more than 43,000 product designers and thought leaders in 32 international marketplaces find inspiration through the network of industry experts at WGSN.
Art Authority ‌
The main source of inspiration in the world of fashion will always be art. You can browse more than 100,000 paintings and sculptures by 1,500 of the most renowned Western artists from antiquity to the present day using the Art Authority app. Any designer may easily access and use their visual library.
Vogue Runway ‌
Get ideas from the collections of other designers! The top fashion publisher in the world developed the app Vogue Runway. The newest collections from around the world are also available with unrestricted access. More than 1 million runway photos from more than 12,000 fashion shows, both recent and vintage from as far back as the 2000s, may be found in their archive.
Photoshop Illustrator
Fashion and technical designers create flat sketches (also known as functional sketches) in Illustrator and include callouts for styling and construction specifics so that your team and manufacturer can simply comprehend and follow them.
Repsketch
For all of your fashion projects, you don't necessarily need to create technical sketches from scratch. You can reuse and modify pre-existing sketches made by the community of elite technical fashion designers using apps like Repsketch. Tank tops to gowns are available for you to choose from and alter as necessary. Change your garment's neckline, type of sleeves, or branding in an instant. Download your designs in web-friendly SVG format, embed them online, or simply share a public link with the world.
Pret-A-Template
Your digital sketchbook is Pret-A-Template. With an iPad or iPhone, you can use it to sketch your designs. There are more than 500 templates available, including bodies and small features like shoes. For instant success, choose from established skin, hair, and makeup color palettes.
Techpacker
Every fashion designer would attest to the constant difficulties of producing flat sketches, condensing wordings to fit in a format, changes, repetitive data entry, and adjusting those measurement standards. Tech packs (or specification sheets) used to be the most time-consuming activity.
CLO3D
Check out CLO 3D if you're seeking cutting-edge pattern-making software or a means to see your designs in 3D so you can eliminate at least one sample. The first step is choosing a 3D body avatar or dress form, which comes in a range of sizes and forms. After that's done, you may import your patterns or create them right in CLO. Lastly, pair each seam of the garment with fabric to see it come together in 3D. The pattern can then be changed, allowing you to instantly tweak your designs. ‌
Workflow & Zapier ‌
The main challenge with all these apps is moving data between them and talking with one another, so we discovered that Workflow and Zapier (for the web) are the ideal ways to achieve it (for iPhones). You may develop workflows and automate chores in the background while concentrating on more crucial duties thanks to the way it integrates over 750 web apps for you. Several pre-configured procedures are available, such as those that automatically resize photographs and add them to Dropbox. ‌
Sewport
You may find reputable garment manufacturers and suppliers with the aid of Sewport.
You may find reputable garment manufacturers and suppliers with the aid of Sewport.
It's challenging to find a manufacturer who specializes in your product categories. And it's much tougher to locate one that's decent. You can start by requesting recommendations from others, but this could take some time. You can find reputable garment manufacturers and suppliers with the use of an online digital marketplace like Sewport.
Making the Most of Instagram for Your Business
Instagram is now widely used as the preferred visual-first medium. It's crucial to establish a strong and expert-looking Instagram presence since it gives you the chance to showcase your goods and gives you a high-touch channel for engaging with, serving, and selling to clients.
To ensure that your feed is regularly updated with posts and stories, we advise setting a content schedule. Posting frequently is a healthy practice, as is having a nice mix of content that educates, amuses, and engage your audience. A profile image with your logo and a call to action with a link should also be included on Instagram in addition to your content and bio.
‌
‌
‌
Please follow and like us: