The Best Summer Outfits for Women Who Have a Job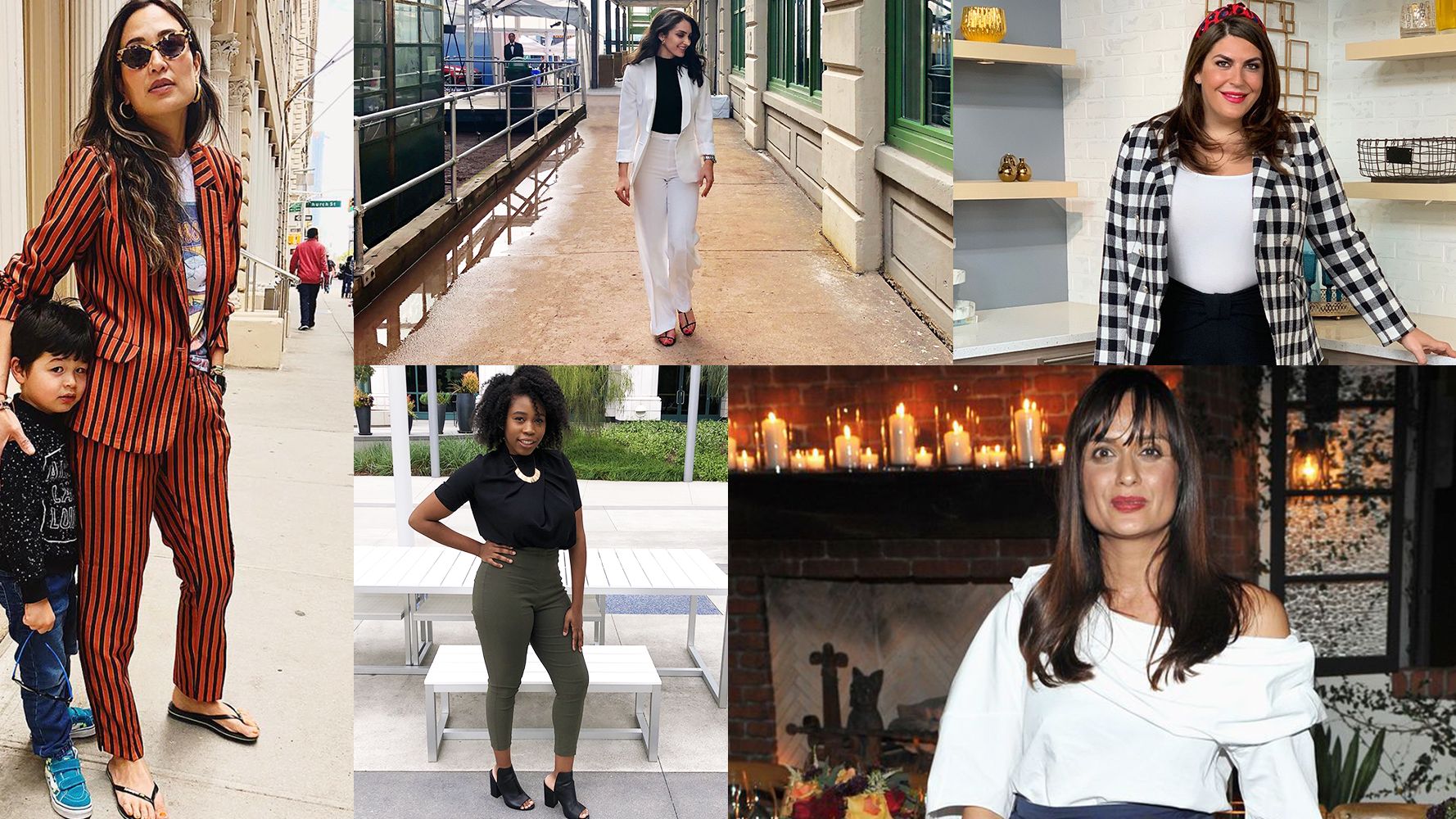 I have fantastic news to share: summer is finally here! The "less is more" philosophy when it comes to getting dressed in the morning also comes with summer fashion. However, wearing less to work is not an option if you work in an office. You can now take more chances with your everyday office style because office dress codes are undoubtedly a touch more relaxed than they formerly were (thank goodness!). For all the summer wardrobe inspiration you could ever need, scroll down to see everything from wide-leg slacks and summery dresses that are suitable for the office to casual summer looks you can dress up with formal accessories.
White tee and linen pants
Wear your favorite pair of tan linen slacks and an oversized white T-shirt to keep things casual. If you want to project that "I just got back from vacation" vibe on any given Tuesday, this outfit is perfect.
A yellow vest and coordinating pants
Wear an all-yellow outfit to the office this summer to channel the sun. You won't get too hot if you wear light clothing, like a long vest.
Baggy jeans, a sweater vest, and chunky sneakers
The unsung hero of my wardrobe is sweater vests. They're perfect for summertime attire because you can find some that don't even feel like sweaters at all.
A colorful sweatshirt and a printed skirt
On the other end of the sartorial range, combine prints and colors for a look that will uplift the entire office.
If you're tired of wearing the same black pants over and over, consider purchasing some in a dark green shade.
A Sheer Top Under a Slip Dress
Layering your favorite summer slip dress over a thin long-sleeve tee can make it appear office-appropriate.
A Bigger Mini and High Boots
Mid-summer storm get you stuck? Wear a baggy little dress with a pair of knee-high rain boots to tough it out in style for an easy, laid-back look.
Black ballet flats and a shift dress
Replace your traditional little black dress with a longer version made of cotton, linen, or another comparable lightweight fabric for a summery refresh. Make sure you have a pair of ballet flats in your rotation because they will return in 2022 as well.
Canadian tuxedos with double denim, but style them!
This ensemble works with a nice, oversized denim jacket that has a slightly different wash than your favorite pair of jeans.
A white-on-white suit
Summer is the designated time of year to dress entirely in white. Just watch out for stains.
A white button-down shirt and a black midi skirt
While a crop top might not be appropriate for the workplace, a white button-down shirt paired with a pleated midi skirt has definite appeal. It's amazing how a simple dress can always appear put together.
Black pants with a sweater vest
When I stated that sweater vests are the best, I truly meant it. As an illustration, they go well with both casual jeans and tailored pants.
Leather pants and a white button-down are worn.
If you pair leather pants with a few other summer-appropriate pieces, such as a white button-down that hits at the hip, they can be worn during the summer.
A brief suit
Style a short suit if wearing shorts is acceptable at work. Bermuda-style shorts that are longer are also popular for the summer of 2022. Consider these to be the sophisticated equivalent of your go-to denim cut-offs.
Jeans with a light wash and a bright trench
Add a lightweight trench coat in a cheerful, lively color for those somewhat chilly days. Light-wash jeans prevent the ensemble from appearing very "autumn-y."
A Look Anytime
under time pressure? Begin with an adaptable foundational item, such as this black tank top. For a fashionable and work-appropriate ensemble, we adore how it is worn with another year-round item, a leather pencil skirt, and summertime sandals.
Observe the Line
strolling to work?
Do it elegantly. Select a flowing, patterned dress to keep you cool, leather flat sandals to protect your feet, and a visor to keep hat hair at bay. Before your morning meetings, reach your 10,000-step goal and look nice doing it.
A Hugely Casual Outfit
An oversized pair of jeans and a dropped-shoulder button-up will keep casual Fridays uncomplicated. Belt a Western-style(opens in new tab) belt around your waist to keep everything in place.
A Vibrant and Strong Look
By donning cheery and lively clothing, you can change your weekday disposition. Don't be afraid to combine bold hues, like this lemon-yellow top and a striking green skirt.
An outfit from the 1980s
Bring some fond memories to the office. To complete your "blast from the past" style, get an enormous plaid skirt-suit, pull out your transparent belt from the early aughts, and accessorize with some vintage cat-eye sunglasses.
A pink pantsuit with no pattern
Give your coworkers some topics to discuss. To casualize a pink-on-pink ensemble, add a pair of shoes.
A sundress with a bodysuit in white
With a plain white T-shirt or cap-sleeve bodysuit, your spaghetti-strap sundress can be transformed into a professional outfit.
Please follow and like us: