Stylish Winter Fashion Trends for Teenage Girls 2022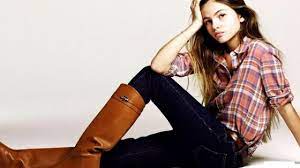 Winters are in full swing and you must be layering piles of clothes to stay warm. Layering makes sense but you can't keep shivering especially if you are from chilly areas. Wellbeing a teenager you should take extra care of yourself as you might catch a cold faster than other females. But that doesn't mean you can't be stylish in winter. It is just that you need to be calculative about what to wear and how to wear it. And to assist you we have shared top fashion trends which you must follow in 2022 to look prettier, stylish and happier than ever without catching a cold.
Stylish winter fashion trends to follow for teenage girls in2022:-
Puffer Jacket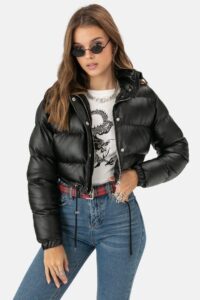 A puffer jacket is the perfect stylish accessory that will keep all the winter chills at bay if you want to stay warm because it's too cold outside. These jackets feature a quilted pattern that is customised to keep you warm. A nice and trendy puffer jacket may be worn with almost any casual attire. You can wear your puffer jacket with fleeced jeans or wide-leg pants. Another interesting twist is to combine crop puffer coats with high waist bottoms; it looks great and keeps you warm at the same time.
Check skirt and shoes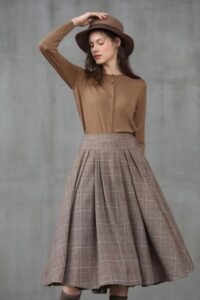 It is a fantastic style for any woman who wants to make a statement this winter. A brown shaded check skirt looks great with contrasted roll-neck sweaters. Wrap the overcoat with a darker shade of brown.
To finish, add complementing turquoise checked boots with a heel. This easy to put together elegant casual checked design is perfect for both day and night.
Sweater with a Cropped Hem
Cropped sweaters are also a popular choice for the winter fashion season. The combination of texture and colour is solely a matter of personal taste. Short sweaters with or without a high collar could be fashioned with fine knitted yarn or mass knit yarn. In terms of colour, tones of brown and khaki are favoured this season, in addition to the standard black and white. Your cropped sweater looks best with skinny jeans and boots.
Pick Bright colours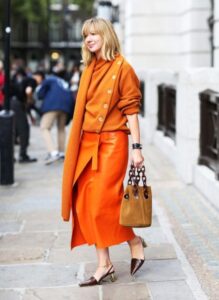 Bright hues, which were popular in the fall, are still popular in the winter. In comparison to summer, winter days are rather drab. However, your outfit should not be drab; rather, it should make you feel like you're wearing the sun. Try bright hues; they'll make you look more attractive than before. You can choose hues like yellow, blood red, rust orange, and others, which look great in the snow. If you're going for a monochrome appearance, wear a vibrant topcoat with it. Alternatively, lighten up your chilly day by wearing colourful shoes.
Fitted Bottoms with Hooded Sweatshirt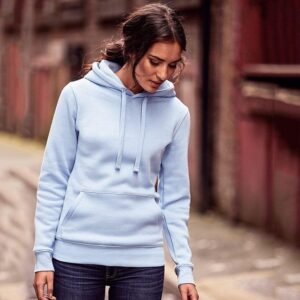 Hooded sweatshirts are a must-have addition to every smart winter wardrobe list. Both men and women can wear them with slim treggings, trousers, and jeans. Furthermore, it can be worn as part of an outfit by layering it over a tank top of a different colour. Consider investing in a pair of sweatshirts if you're looking for nice and fuzzy winter fashion ideas. On milder winter days, it appears to be cool.
Oversized Turtleneck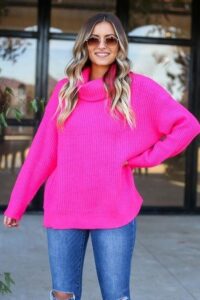 For the next winter season, possessing a loose, oversized turtleneck in your wardrobe is a requirement. It looks wonderful with a long scarf and a soft blazer in complementary colours. It's a multipurpose outfit that looks fantastic on everyone and can be worn for any occasion. This suit is ideal for remaining warm and stylish throughout the winter! This costume may be worn anywhere casual or as a nicer costume, based on the style of bottoms you choose to combine with it.
Overcoats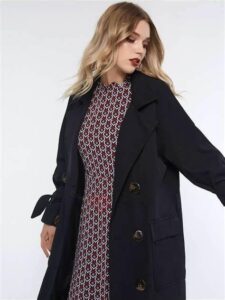 This basic yet stylish ensemble is ideal for anyone who is late but still wants to seem put together. Investing the time & expense in some outstanding winter coats that can be paired with any outfit can make your cold-weather a lot easier. This is a great look for you if you don't like dressing up or having the time to put up a nice outfit nearly every day! You'll appear as if you spent a lot of time putting this outfit together when all you did was buy a couple of good coats.
Monochrome Look
It will be difficult to match this outfit precisely, but choosing similar styles to reproduce this beautiful winter style idea will be simple. Having all same coloured clothing will create the impression nicer than it is, even if you are wearing comfy clothes. In the winter, no one will see what you're wearing beneath, even if it's incredibly comfy! So, grab your best big jacket and a pair of boots and you'll be ready for the winter.
Go for a neutral colour
Even though this outfit is similar in appearance and idea to the monochromatic one, it is much more relaxed and friendly and can be donned to every occasion, particularly a corporate one. A neutral-toned puffer jacket and sweatpants outfit are ideal for someone who wants to seem put-together while remaining as warm and comfy as possible this winter. This outfit is simple to imitate; just remember to add minimalist accessories for a more polished finish.
Striped pattern
Sweaters are one of the most popular winter garments. Sweaters come in a variety of patterns, including striped, colour-blocked, monochrome, and more. Pairing them with a pair of pencils, straight or boot cut jeans, or formal trousers is one of the most popular winter fashion ideas. Choose a striped pattern for a more upscale appearance. Furthermore, they are pleasant to wear all day and keep you warm in the cold.
Denim jacket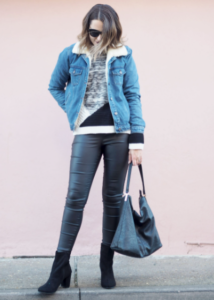 There's no reason to hide your favourite denim jacket for the winter. Layer it over a coat and a warm wool scarf to wear even on the coldest days. You may wear this look to class, out for coffee, or pick up friends if you pair it with black jeans or leggings.
Please follow and like us: