Outfit Ideas for a dream destination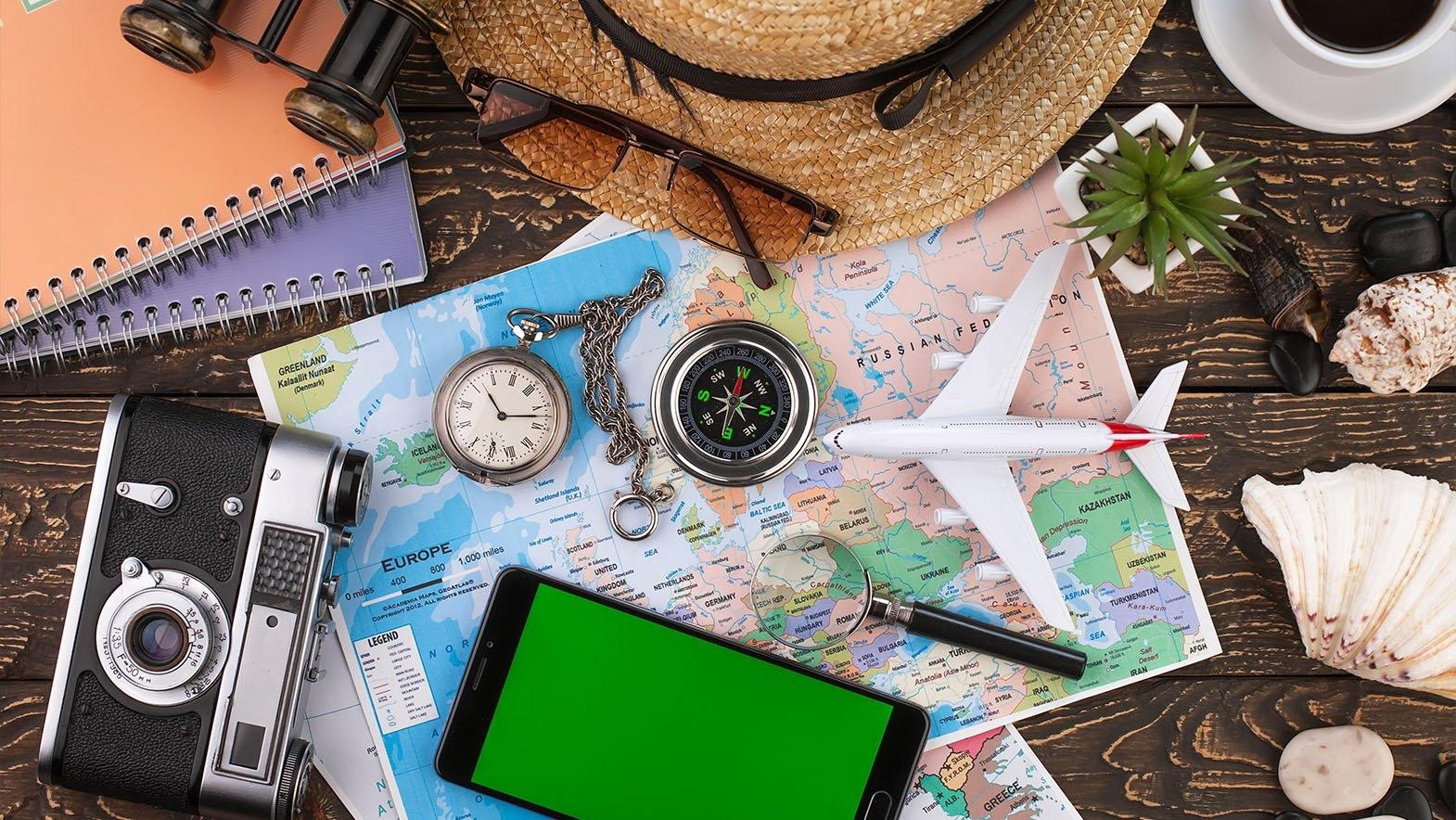 If you enjoy going on vacations, you are well aware that some considerations are critical, such as dressing appropriately for the destination's norms. But it's also crucial that the clothes are relaxed and functional enough to get you through the day. So pay close attention to some of the most incredible vacation wardrobe ideas that are about to hit your inbox. Are you getting ready to pack your belongings and go on a vacation? If you're not sure what to wear, no matter where you're going, we've got some cute outfit ideas to help you look your best. Everything you'll need to go from day to night without a hitch. The first factor to consider is the destination's weather.
Well if you are quite confused regarding what to wear on your vacation. We are here to back you as we compiled the best dresses. The dresses you could wear at almost any destination and stay beautiful yet relaxed.
Beach outfits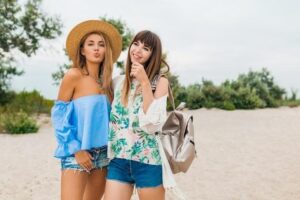 Beaches are a great place to visit because they offer a lively party scene, whereas the mountains offer peace and tranquil beach hangouts. This paradise is a must-see for younger travelers, whether it's to visit their famous clubs or sun-drenched beaches. First thing first your hat and sunscreen as you probably don't want to come back with sunburns all over your body. Also wear shades to block UV-Rays.
A cute romper is perfect for a beach vacation, while a belt bag will keep your essentials organized during a night out on the town. When going around, a pair of light sandals will come in handy. Also, a lovely little outfit for your café visits is an essential item to have with you. How could you forget your bikini set if you're going on a beach vacation? Your bikini should be vibrant enough for vacations. Also if you are not okay with showing much skin wears a semi-transparent oversized shirt or dress over your bikini and enjoy your vacation.
For footwear, carry slippers of your own as you cannot walk on the beach with heels so you better be prepared with something comfy and relaxed.
Casual vacation outfit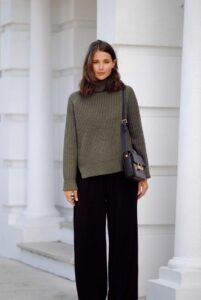 If you only have one thing in mind for your travel outfit, make it comfortable. Tracksuit bottoms or joggers are ideal for vacations since they make you feel as though you're traveling in your PJs or loungewear. Wearing a pair of tracksuit bottoms or joggers in a set with a coordinating top is a terrific way to elevate the style of tracksuit bottoms or joggers.
Make sure the fabric of the trousers you choose is breathable. Cotton, silk, linen, and wool are all good choices. The nice thing about these trousers is that they can be worn on practically any vacation, regardless of location. While on vacation and even after vacations, while traveling to the destination. Just be picky with the colors of trousers and the shirts or t-shirts you carry. Well, basics go a long way so keep that in mind.
Shirts and tops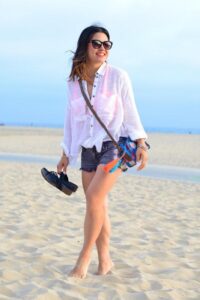 Consider layering your top. Planes are frequently either too cold or too hot. Because, unusually, the weather is just right, you'll want to be prepared for any situation, and your wardrobe ideas should reflect that. Each layer should be warm on its own but start with a loose-fitting T-shirt that you don't mind getting splattered on.
Now, black and white are a must for tops, and the rest can be any vibrant color depending on the destination; for summers, go for neons or other bright colors. Neutrals are the best choice for the winter. Although we are not enforcing any rules, if you prefer to keep things a little more casual, go ahead.
The Right Travel Shoe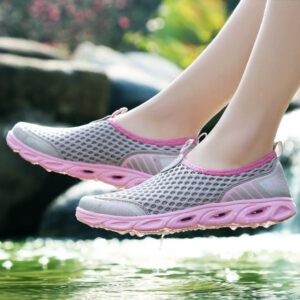 When it comes to choosing your travel footwear, comfort is crucial once again. Shoes that are both breathable and flat should be worn. If you know you'll have to get them on and off at airport security, slip-on are excellent. Closed-toe shoes with a back are also desirable. Not only to keep your whole foot toasty but also to keep germs at bay.
You can wear anything from strolling shoes to stylish sneakers to ankle boots as long as they're comfortable. When it comes to footwear, don't forget to bring your favorite pair of flats, as no boots, heels, or wedges can ever compare to the coziness of your favorite pair of slippers. Just because you're on vacation doesn't mean you should abandon your comfort for as long as you want to enjoy it.
Skirts will be your best friend
Skirts indeed are the staple for vacations. Just one pretty skirt is enough to rock your look. All you need to do is to find a pretty high-waisted skirt. Now for summers go for any long skirt or even a knee-length skirt is fine just play with colors don't keep it basic. Either go for a printed skirt or a patterned skirt. So if you pair your skirt with a basic tee even your look will be elevated.
Whereas for winters you need to carry a warm skirt now the length of the skirt completely depends upon you. If you are picking the short skirt do carry warm fleeces with you. Skirts are best while exploring the streets of vacation destinations. So now explore streets with style and comfort.
Accessories
No vacations could ever be completed if you aren't carrying the right and needful accessories with you. But here we are to remind you what you must be forgetting. Start with your cool shades as you definitely would want to click pictures so your shades are supposed to be with you all the time. Specifically, if you are going on beaches or in summers then shades are a must.
Next, come the hats and the caps now this again varies with temperature so carry accordingly. For girls, your earrings, rings, and chunky chains are besties to elevate any ordinary looks so carry your favorite pairs with you.
Please follow and like us: