Memorable outfits you wore to special occasions.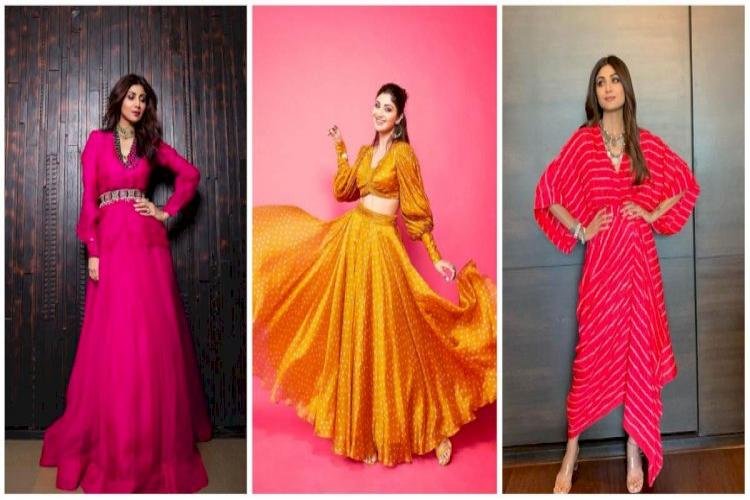 Weddings
Weddings Generally, what you wear to a wedding depends on the dress code specified in the invitation. You can wear a floor-length gown or an A-line dress to a wedding that requires formal clothes, for example. Ladies can wear a knee-length cocktail dress with knee-high hosiery of their choice if the couple chooses cocktail attire. When in doubt, wear a classic little black dress. Aside from being lovely, it follows the norm of not wearing white, a color reserved solely for the bride.
Cocktail Party
If you don't have a dress, look for a knee-length or A-line skirt to go with an elegant or beautiful top. Skirts in black or neutral colors look great with a sequined or glittery blouse. You can also choose a patterned skirt with a neutral or light-colored top However, avoid wearing casual materials such as jersey, chino, and denim.
Workplace gatherings, training events, or workshops
If you're representing your firm at an event, you'll want to put your best foot forward. In this scenario, it also implies that you must be fashionable.
So, make your appearance professional and your colors neutral. The timeless classic tailored suit is foolproof and will always create a good impression while networking. If suits are out of your price range, a black, navy or any neutral-colored dress will give you a sleek yet sophisticated look. Those working in industries where traditional etiquette is less important, such as fashion or design, can wear more colorful or creative bold attire that highlights your distinct style If it's a big fashion event, don't be hesitant to show off your most eye-catching pieces or wear your favorite designs with pride.
A cocktail gathering
A cocktail party is primarily an informal social event where you dress almost formally; thus, the cocktail party dress code is "dressy-casual," i.e. semi-formal. Tuxedos for men and evening gowns for women are the appropriate attire for these events. Black has the evening vibe of cocktail parties, but any dark hue can suffice as long as it is not too noticeable.
Cocktail costume for men includes a suit, coat, and tie, while women wear knee-length dress with some frill. It's acceptable to wear your dress a bit over your knee, but keep in mind that there's a fine line between being attractive and being obscene.
A dinner gathering
If it's a formal dinner gathering, dress up in cocktail clothes. It is always better to seek guidance from the host. Do you want to upset your host at their table? As a result, don't overdress. Underdressing also risks insulting your dinner guests. It is always worthwhile to take the time to phone your host before arriving at their door. If it's a celebratory occasion, dress up as if you're going to rejoice; a little bling and color won't hurt.
Job Interview
One of the most crucial days of one's life is the job interview. You must make a strong first impression, which will determine whether you stay or depart. A suit is the typical interview dress. Look polished. Your attire should indicate that you are disciplined and committed. If you are unsure, calling HR executives to inquire about the dress is fine. It demonstrates your regard for the organization and interest in the position.
A tailored suit is still the norm for most corporate offices. Ladies should avoid overaccessorizing with jangly jewelry because it is distracting. For both men and women, a watch would suffice and serve well. It demonstrates that you respect your time, ladies. Don't assume people won't notice; after all, you're asking them to judge you.
A memorial service
If you are dressing up for a funeral, the color black is the safest choice, although it is not required. Other dark neutrals, such as navy, charcoal, or forest green, can reflect the solemnity of the occasion.
A pantsuit or a knee-length dress is ideal for the occasion for women. Choose tranquil jewels such as pearls. If that doesn't appear festive, men can put on a dark suit.
A Night at the Theatre, Ballet, or Opera
There was a time when going to the theatre, ballet, or opera meant dressing up to the nines and flaunting large. Men wore their best tuxedos, and women wore their best ball gowns with gloves and scarves to match their men. However, that is no longer the case, and if you dress in that manner, you will most likely be overdressed for the occasion. Casual attire, such as jeans and t-shirts, is widespread these days. That doesn't mean you can't dress up for a night on the town. Put on your cocktail outfit or your favorite pair of jeans and a t-shirt.
The First Date
The first date is important for making a strong first impression. The key here is to be yourself and dress casually like you normally would. If you are trying too hard, it will be recognized, which may work against you. This is true for both men and women. Men should dress in trousers and shirts with essential accessories to reflect their personality. Women normally don't need to do much to impress men but don't appear too ragged and laid-back. To seem casual yet contemporary, stylists recommend dressing up with a beautiful pair of slim jeans and a sweater or blouse.
Please follow and like us: