How to Dry Wet Hair with a Turban Made from a Towel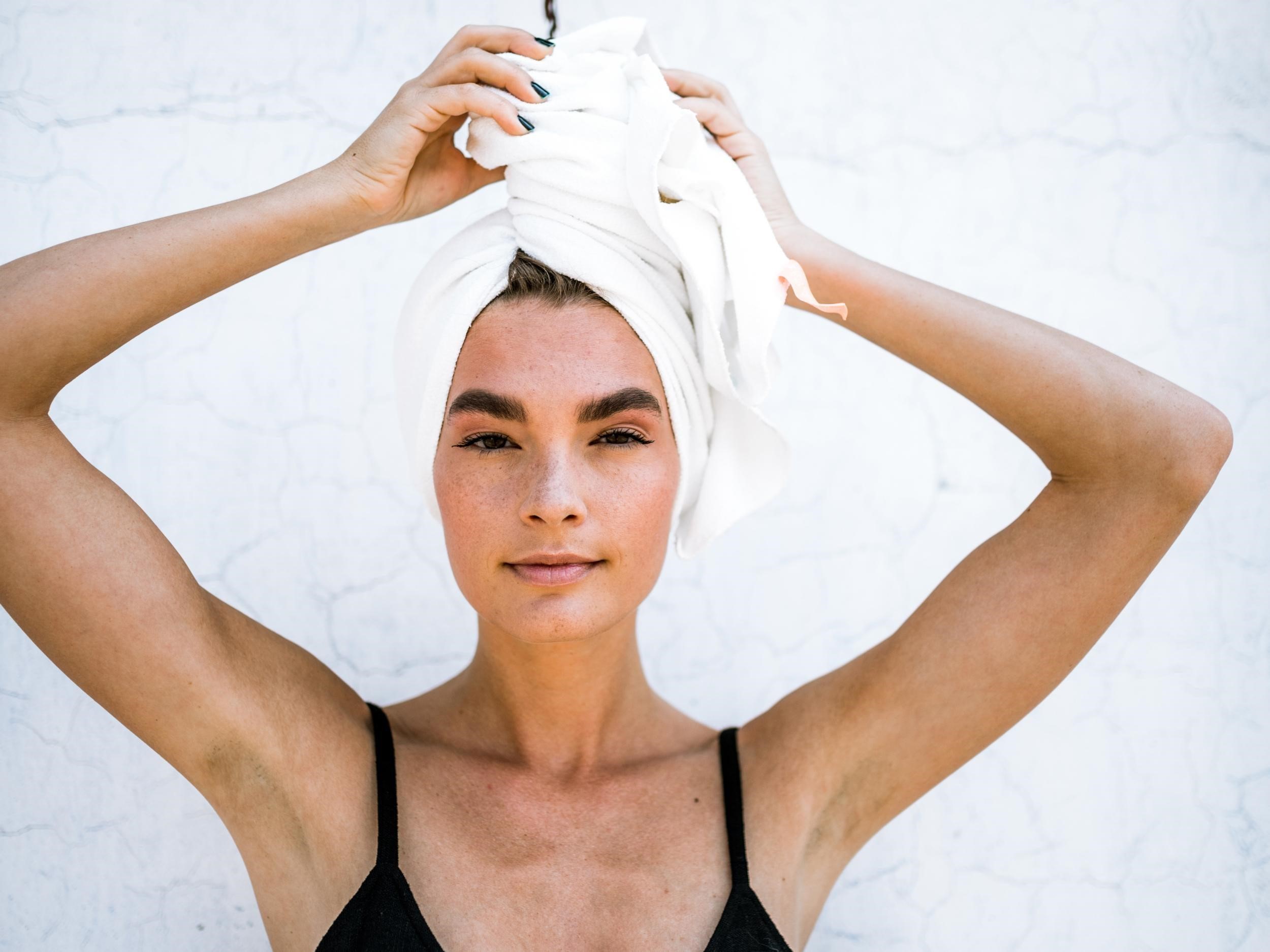 When you wash your hair it seems difficult to dry your hair naturally especially if you have long hair. But this shouldn't let you choose dryers over towel drying. After hair wash, the tresses seem to get very soft and they tend to break easily so if you begin rubbing them roughly you lose a whole lot of hair. Towel wetting works best but only if done right. Just rubbing your hair with a towel might affect your hair adversely.
Drying after hair wash is time taking all you need is the right towel and technique. Creating a turban of your towel is by far the finest way to damp dry your hair. Although you must be wondering how to create a turban from the towel. As we have explained in this blog just follow the steps and dry your wet hair.
Choose the Correct Towel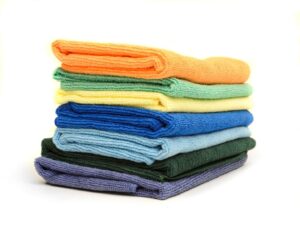 First and foremost, you'll require the appropriate towel! You should use a microfiber towel because it is gentle and doesn't affect your hair. It's also vital to find a towel that's lengthy enough to fall beyond your shoulders and broad enough to stretch from the base of the neck to your hairline. You might alternatively use a head wrap manufactured expressly for hair wrapping, that is manufactured of a light, microfibre cloth and has a button or other form of fastening to prevent the wrap from falling untied.
Getting Rid of Extra Water
Drain extra water from your tresses to quicken up the drying process and avoid your towel wrap from dripping. To do just that, gently wipe most of the water from your hair using your microfiber towel. If you just have heavy or long hair, turn it over during this stage to make sure that the towel covers your whole mane.
When your hair is still wet, apply hair care products.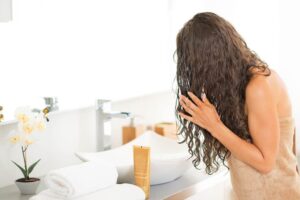 When hair products are applied to damp hair, they are more evenly dispersed. If you apply the creams before wrapping your hair, they will sink into your tresses and enhance their productivity. Final treatments, such as hair spray, should be saved until you're ready to style, but you can add others now like detangle cream, curl cream, or conditioning serums.
Get Your Strands Untangled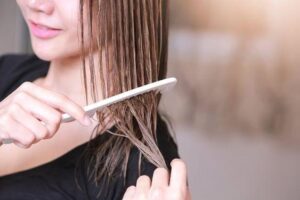 It's crucial to untangle your hair before wrapping it in a towel. If you omit this step, your kinks and tangling will get much more twisted and entangled. Thoroughly comb over your wet strands with a wide-tooth brush and a detangler.
Make a hair flip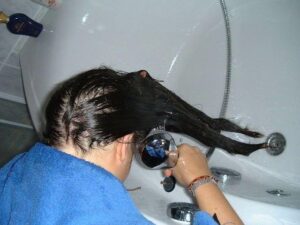 Lean forward and turn your hair down so that it hangs in front of your face. If you have a head full of hair, don't tie it up with a hairband. If necessary, use your hairbrush to help direct your tresses forward. This process is more challenging for individuals with longer layers, but tossing your hair over a basin, such as a jacuzzi, sink, or showers, is an easy way to avoid a soggy mess. This will prevent water from getting everywhere.
Put Your Towel in the Right Place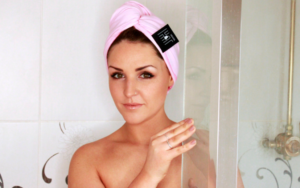 Next, with your towel in place, put your head in the center and the edges with the back of the neck. Adjust as required to get uniform length on both sides of your head.
Bring both sides of the towel to the front of your head, meeting in the center of your hairline. Make sure every side is securely wrapped around your head; the amount of pressure you use will ultimately determine whether or not your hair dries. Tuck the cloth behind your ears if you desire.
Twist it around.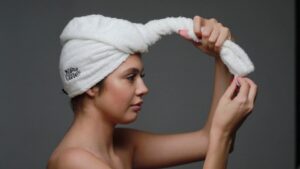 Beginning at the center of your hairline, begin twisting the length of your towel. Twist till the ends are reached!
Flip back the towel and hair
Standing tall, wrap your towel and hair backward, allowing it to fall over your head and hang down beneath you. If necessary, use a clip to keep the towel's end in place. Over the next two stages, you don't want your towel to move.
Let the tresses dry for some time now.
You've probably heard that perseverance is a skill. Wait for your hair to dry, which could take half an hour or more based on the length, volume, and permeability of your hair. Switch your towel with a second one if it's still damp, as the one you're using has likely absorbed too much moisture to fully dry your hair.
Remove and flip
Reposition your head forward and slowly unfold your towel. At this stage, your hair will be mostly dried. Allow it to air dry the rest of the period if necessary. Make the most of this leisure by completing other aspects of your cosmetic routine, such as applying makeup or coloring your nails.
Resting for your hair to dry naturally takes some time, but it's well worthwhile when you can. Instead of reaching for your hairdryer every time, attempt to limit your usage of hot tools by allowing your hair to dry naturally.
Hair Towel Drying Advantages
Towel drying your tresses has numerous advantages when done correctly. Below are a few of the most remarkable:
Your hair is subjected to heat when you're using a hairdryer. High temperatures can destroy your hair and make it frizzy. Using a towel to dry your hair prevents it from being overheated.
You don't need to use any cream to dry your hair securely when you use a towel. Styling products and heat absorbent materials can start building up on your scalp, causing a variety of hair and scalp problems. When you're using a towel to dry your hair, it does not happen.
The absence of resistance is by far the major advantage of using a microfiber towel. There is less stress and tension on your hair because you do not need to rub it to absorb moisture.
Microfiber towels also last more, giving you more bang for your buck. When you dry your hair with a microfiber towel, there will be no sign of fiber or lint left on your hair, contrary to when you use cotton towels.
Please follow and like us: