How to dress fashionably for school in school uniform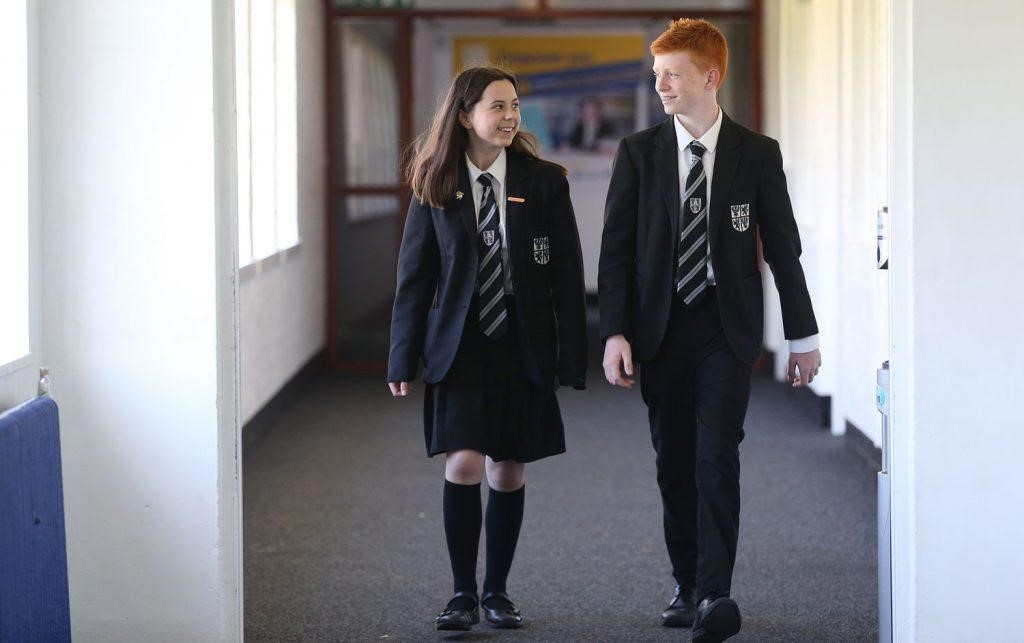 Since everyone else is dressed the same, school uniforms can feel unflattering and unattractive. However, there are benefits and drawbacks to wearing a uniform. You don't have to think about what to dress the rest of the time because you only have a few possibilities. Also, in most schools, extracurricular activities like trying on new shoes or hairstyles are not permitted. So, even in a uniform, how might you look great? So, allow me to clarify.
Looking nice isn't just about how you look; it's also about how confident you are in your skin. There are a few things you can add to your basic uniform to make it stand out from the crowd. What all you could try to look fashionable in uniform even while following the restrictions are mentioned below. Do follow them and make yourself look a little extra and confident.
Hairstyle
This is a simple thing you can perform that will most likely not break any rules at your school. Following the guidelines does not imply that you will arrive at school with your hair in an untidy or undone state. Don't go for a simple hairstyle. If you're a boy, have a good haircut and use it to express yourself. You don't have to be extravagant; simply groom yourself, with hair playing a key role. Comb and set your hair with pomade or wax daily. They are designed in such a way that they sit properly and firmly throughout the day, giving you a sleek appearance.
For girls, the best advice is to keep short hair so you don't need to make a ponytail or pleats them. It will save your time and also makes you look effortlessly classy. But if you don't want to cut your hair short then tie them loose as it looks casual yet trendy rather than oiling them so much and tying tightly. As it will maintain your hair and you will also feel relaxed.
Customized Uniform
Don't worry we know the rules. Customizing means getting your dress tailored by your tailor rather than simply buying from school. As your tailor will put more effort into customizing your dress the way you want it to be. Whereas if you buy a ready-made dress you will have to adjust a tiny bit which is not the case with a customized one. You could shorten your skirt by 1 inch at least 1 inch or narrow your pants a little bit. Such are the options you get in customized dresses that could make a significant difference.
Sleeves rolling up
For a more relaxed look, roll up the sleeves of a man's uniform. Unbutton the cuffs of your shirt and pull the sleeve in half so the hem is at your forearm if you aren't wearing a jacket or sweater. Fold the sleeve in half again at the elbow to cover the cuff with the sleeve of your shirt. This will give you a more carefree, rebellious appearance.
Remember that some schools will not allow you to fold your sleeves in this manner. If your school forbids fully rolled sleeves, try half-rolling them up to your mid-arm.
Backpacks
Set yourself out from the crowd with your unique bag! There are a plethora of stylish and useful bags available. Try a colorful patterned pack to liven up a dull uniform, or invest in a stylish tote that you'll use even when school isn't in session.
Wear no-makeup look
Makeup should be light and natural, highlighting your greatest features. Make your eyeshadow light and neutral, then apply a light to medium coverage foundation. To enhance your eyes, avoid sparkly eyeshadows, bronzers, or blushing, and apply a thin coat of mascara.
If you wish to wear lipstick, go for a modest gloss or a natural-looking hue of nude or understated pink. Only try makeup if you have a good one that doesn't get flaky as after school hours you don't want to look like a completely different person. Also do follow skincare to eliminate any damage to the skin.
Nail work.
Tidy your nails and use clear or neutral nail paint. Trim and file your nails regularly, and clean under the nails with a brush. If your school permits it, use a solid neutral color like nude or subdued pink. If the polish isn't permitted at your school, opt for a clear lacquer to showcase off your real nails while preserving them from harm.
Biting your nails could make them look sloppy, so try to avoid it. If you're having problems quitting your habit, buy no-bite nail lacquer, which has a bad taste when you bite your nails.
Shave too often
Maintain your facial hair groomed by trimming it on regularly you're developing a beard, sideburns, or mustache, keep them trimmed regularly. Your facial hair should never be unkempt or scruffy, as this is regarded as unprofessional. If your school does not allow any facial hair, shave every day or every other day, given how quickly your hair grows.
If you're having difficulties keeping your facial hair under control, go to a barber and get it groomed into a polished, classic style.
Accessorize to complete your appearance.
Adding jewelry to your casual clothing, such as a bracelet, earrings, necklace, or ring, can make them more intriguing. Avoid going overboard with your outfit; instead, keep it basic by only wearing one or two things.
Larger necklaces and statement jewelry may not be the greatest choice for a school look. When trying to put together a school-appropriate appearance, go for more delicate elements.
Try Hair accessories
For a traditionally feminine style, add a headband, ribbon, or bow to your hair. Wear a solid-colored, embellished, or patterned headband up or down with your hair. If you don't like headbands, get a bow on a clip and use it to pull back your bangs or to accent a sleek ponytail or high bun in your hair. You can comb your hair up with a ribbon or combine it into a conventional braid.
Please follow and like us: