Do you also know the difference between kurta and Kurti?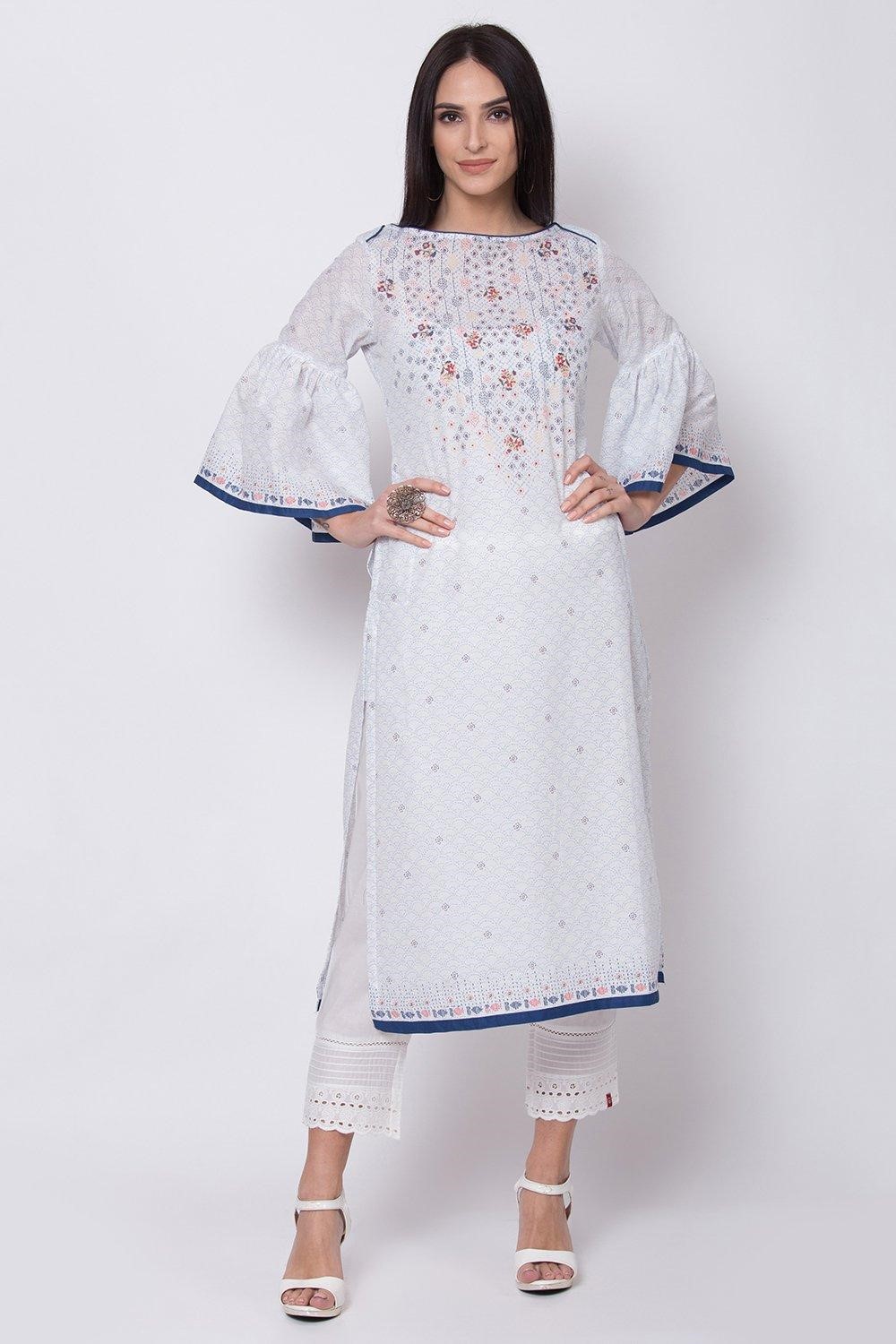 The kurta and Kurti are both are ethnic outfits. They have indeed undergone various variations over time, and they are currently fashionable. Simultaneously time, respectively kurtas and Kurtis can be described as super easy to dress up. But did you know that a kurta and a Kurti are two different garments? Kurtas are usually long, reaching to the knee, calf, or ankle, while Kurtis is usually short, reaching to the waist or hips. Both the Long Kurta and the Short Kurti are women's tops that could be paired with various bottoms of distinct types.
Kurtas and Kurtis are various indigenous Indian garments that already have profoundly influenced the closets of Indian ladies. Kurtas and kurtis have developed tremendously over the years as fashion trends emerge and then go, but it has only contributed to raising the standard.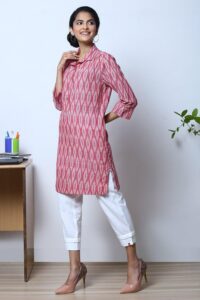 Both the kurta and the Kurti are prominent throughout India. You can pick whether to style them with or without a dupatta. Both types are classic special occasion outfits, however, they are worn in different ways. Because of their pure magnificence and suppleness, both the kurta and the Kurti are favored for a variety of events. These are ethnic garments that ladies consider appropriate for both professional and casual occasions.
Regardless of its length, the kurta or Kurti has always been paired with a pair of bottoms. It can be paired with patialas or, leggings which are loose trousers made of homogeneous material, or with tighter pants. Kurtas are also appropriate to wear alongside denim. Women are particularly fond of this look. Kurtas have traditionally lacked collars, but in past few years, certain versions have incorporated collar for decorative purposes.
Kurtas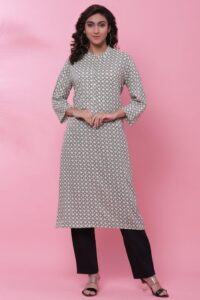 A kurta is a loose-fitting shirt that looks like a tunic. It is a classic, unisex garment that originated in Middle Eastern countries. Kurtas are a famous ethnic outfit not only in India, but also across the globe. They are loose-fitting upper-body garments with no collars worn by women daily and for formal events. They could be dressed simply or embellished with embroidery. The torso of these kurtas might be slack or tight, falling just up or down the knees. It looks great with pajamas, flowy salwars, churidars, and a multitude of new bottoms. The majority of kurtas are composed of silk or cotton fabric. If you want to go to the workplace or a daytime event, you could dress up in a kurta.
Kurti
In India, Kurtis is yet another popular ethnic dress. They are a form of top-upper clothing that hangs just above the waistline and has no lateral slits. They go well with a wide range of informal and classical bottoms, including salwar kameez, palazzos, trousers, leggings, salwar kameez, and pajamas. These Kurtis are available in a variety of finishes and collar shapes.
If your Kurti is so much on the simple side, accessorize with striking chandbalis or layered silver necklaces to elevate the overall look. When accessorizing a chikankari, chunky bracelets and jewelry are also fantastic options.
Differences between kurta and Kurtis
The main differentiation between Kurta and Kurti is their length. Kurtas are typically long, reaching the calf, whilst the Kurtis are generally shorter, able to reach the midriff or hips. Kurtis is typically worn with trousers, pants, or even patialas, while kurtas are typically worn with pajamas or churidars. Kurtas and kurtis are both donned by males and females. Kurtas do not have collars, but they do have a variety of collar designs, such as V-neck, boat-neck, mandarin-collar, keyhole, and off-shoulder. Certain Kurtas, on the other hand, are now being created with fashionable collars.
Kurtis aisa leaner and smaller form of the Kurta. A thinner fabric, like silk or rayon, is used to make the kurta. Kurtis, but on the other side, are created of fabrics that are flattering to women, such as satin, cotton, linen, and chiffon. Kurtis typically has sleeves that are 3/4 or full length. Kurtis typically has strappy or 3/4-sleeved designs. Kurtis is more comfy and convenient to dress than Kurtas. The style options for a Kurti are far greater than those for a lengthier kurta.
The best thing about Kurta/Kurtis is that these have no size barrier everybody looks gracious while wearing them. There are innumerable ways to style kurtas/Kurtis in different ways be it ethnic, westerns, or indo-western these look perfect in all possible ways while making you feel comfortable as well. It completely depends on your styling. Also while buying kurtas or Kurtis for daily wear select cotton Kurtis as they feel comfortable and body-hugging to the skin even in hot summers so you could sustain and feel comfortable the whole long day. Whilst for parties or other festivities cotton could look dull so you can go for other stuff.
Please follow and like us: