All the Best Fall/Winter 2022 Fashion Campaigns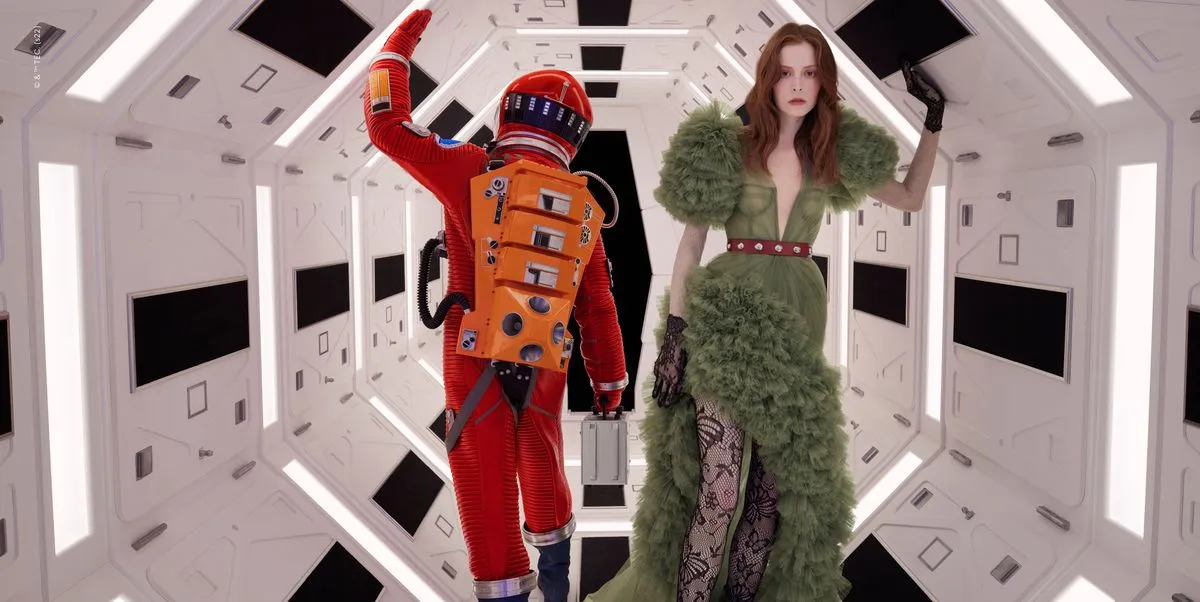 Even if the Fall/Winter 2022 season is still a while off, it never hurts to brush up on the current fashion landscape, especially if you have any plans to update your wardrobe with a new bag or coat. Look at the new Fall/Winter 2022 fashion campaigns for the CliffsNotes method of learning all this information. Thankfully, designer brands like Fendi, Prada, Versace, and others have already debuted their newest advertisements as well as sneak glimpses of their upcoming products before September 22. (the first day of fall).
Devout fans of fashion will observe that brands frequently use the celebrity's influence to entice you to participate in their ads. This season is no different. Bella Hadid, Hunter Schafer, and Gigi Hadid have all been cast as celebrities for the Fall/Winter 2022 collection, having previously modeled for high-profile brands like Fendi, Prada, and Self-Portrait. In any case, the marketing season for Fall/Winter '22 is far from finished, so you should keep a watch out for even more A-lister appearances in the coming weeks. Read on to see what your favorite designer companies have in store for the upcoming season to avoid the risk of falling behind on the newest trends.
Balenciaga
Global warming and excessive consumption were themes that Balenciaga continued to explore in its Fall/Winter 2022 advertising campaign. The new photos, which were taken by Berlin-based photographer Daniel Rocheé, feature legendary Balenciaga muses like Kim Kardashian and Alexa Demie in fantastical settings that correspond to several seasons. Additionally, the stars are seen wearing items from the brand's Fall/Winter 2022 collection in incongruous settings (for example, layering in the scorching sun or dressing simply in the cold), which adds to the surrealistic atmosphere of the advertisement.
Fashion campaign for Michael Kors Fall/Winter 2022
Check out Michael Kors' Fall/Winter 2022 campaign if you have any personal ties to New York City. This advertisement was shot by the Dutch fashion photography team Inez & Vinoodh and captures the glitzy appeal of the metropolis. Expect to witness a variety of opulent and luxurious goods, all filmed on the busy streets of the Big Apple (imagine a fluffy, hot pink maxi coat or a brilliant yellow pantsuit combo). Additionally, the brand's new Cambell satchel, the ultimate carryall that works equally well for business and pleasure, makes its premiere with this campaign.
Gucci
The Fall/Winter 2022 advertising campaign for Gucci Gucci, dubbed "Exquisite," is a tribute to Stanley Kubrick and his prodigious filmmaking abilities. Kubrick's best-known works, including 2001: A Space Odyssey, A Clockwork Orange, Barry Lyndon, Eyes Wide Shut, and The Shining, serve as inspiration for the commercial. Replicas of the original clothes from those movies, skillfully created by costume designers Milena Canonero and Charlotte Walter, are one way these inspirations are displayed. (Canonero and Kubrick have already collaborated on several films.) Aside from the cinematography, the new campaign also gives all Gucci fans a fresh look at the fashion house's partnership with Adidas, which made its debut on the Fall/Winter 2022 runway earlier this year.
The Proenza Schouler
The faces of Proenza Schouler's Fall/Winter 2022 advertising campaign are Bella Hadid and Julia Nobis. You'll know the corseted tops and loose suits that Lazaro Hernandez and Jack McCollough, the brand's creative directors, sent down the runway in February 2022 if you watched Proenza Schouler's Fall/Winter 2022 runway show. Last but not least, the advertisement introduces the Drawstring Tote, a new addition to Proenza Schouler's range of handbags that can be worn as a crossbody or shoulder bag.
BOSS
The most famous individuals, each with their cult following, are featured in the BOSS BOSS Fall/Winter 2022 advertorial. Naomi Campbell, a famed supermodel, is pictured here posing with Kendall Jenner and other notable figures like Khaby Lame, the developer of TikTok, Future, an American rapper, Matteo Berrettini, an Italian tennis player, and Lee Min-ho, a South Korean singer and actor. In summary, this campaign perfectly captures the emotions of empowerment and resolve, which may serve as the inspiration for your next bold step.
Maje
These photos appear to be Parisian street-style shots at first glance, but they are a part of Maje's Fall/Winter 2022 campaign. Taylor Hill, a former Victoria's Secret Angel, appears in the advertisement and is seen dodging paparazzi as she makes her way through Paris while dressed in pieces from Maje's Fall/Winter 2022 collection.
Burberry
To explore and highlight his avant-garde approach to fashion design, Burberry's Creative Director Riccardo Tischi collaborated with photographers Inez & Vinoodh and Lotta Volkova for the brand's Fall/Winter 2022 campaign. Irina Shayk, a supermodel, and members of the Compton Cowboys, a charity group with a purpose based in Los Angeles, are some of the faces of this campaign.
Missoni
A symbolic dialogue between the past, present, and future is depicted in Missoni's Fall/Winter 2022 advertising campaign using one of the most pervasive and emotive of all languages: color. Each color has its narrative here, but they all work together harmoniously to create distinctive patterns in Missoni's fall collections. (Note the dazzling gowns, multicolored bathrobes, and knitted sweaters with the brand's distinctive zig-zag pattern.)
Please follow and like us: