Nothing appeals to a lady more than a man who has a pleasant odour. The appropriate perfume and fragrance are required for the correct occasion. On your first meeting with someone, your smell could produce a good or bad impression. And, of course, you don't want to make a negative first impression. Also, because fragrance has such a strong association with memories, people frequently recall the scents of particular people, it must be special and distinct. For males, the most crucial aspect of a decent perfume is that it smells wonderful. It doesn't have to be strong or overly gentle. Hence, you need to be very picky with your perfume and to help you we have made the list of best perfumes.
Here we are enlisting the best 20 perfumes for men:-
Creed Aventus Perfume for Men (100ml)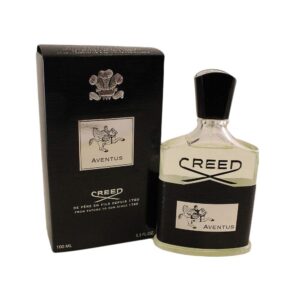 The extraordinary Aventus was inspired by a real emperor's dramatic life, and it celebrates strength, power, and accomplishment.
This scent, which was first released in 2010 and was created by Sixth Generation Master Perfumer.
Olivier Creed in collaboration with his son Erwin, has grown to become the brand's most popular fragrance. Olivier came up with the name Aventus as a way of depicting the Aventus man as someone who is destined to live a driven life, always galloping with the wind at his back toward success. Aventus is a subtle blend for those who appreciate a well-lived life.
Juliette Has A Gun Eau de Parfum Spray, Not A Perfume, Musk, 100 ml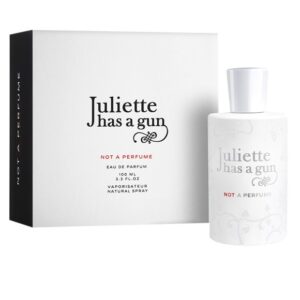 Cetalox is a scent made up of only one ingredient. It is usually employed as a foundation note in perfumery, but it takes center stage here… Another benefit of this formulation is that it is completely allergen-free.
The result is simple, elegant, and pure. Juliette's signature scent!
With this luxurious scent, you can boost your confidence and improve your attitude.
Tom Ford Grey Vetiver Eau De Perfume Spray for Men, Grapefruit, 3.4 Oz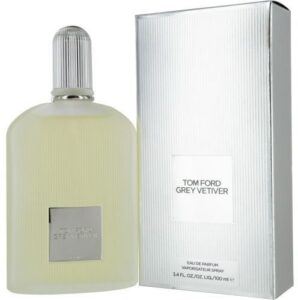 Elegant, vibrant, and charismatic
Tom Ford Grey Vetiver embodies the essence of debonair, charismatic, and provocative masculinity with its exquisite and refined heart of natural vetiver superbly combined with sun-drenched citrus, rich spices, and valued woods.
Chanel Allure Homme 100Ml Perfume For Men – 100 Ml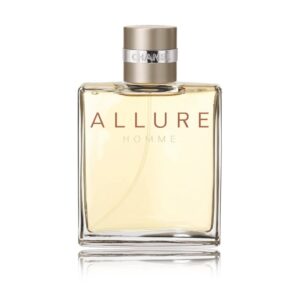 Chanel Allure Homme is a new modern men's fragrance that is crisp and clean, warm and sensual.
The smell opens with fiery black pepper scents combined with Madagascar pink pepper, leather, Sicilian lemon, Calabrian bergamot, and sandalwood, as well as oriental accords with Brazilian Tonka, white musk, Haiti vetiver, and sandalwood.
This masculine fragrance is finished off with ginger and velvety vanilla enveloped in amber, as well as woodsy cedarwood accords.
Ajmal Amber Wood EDP 100ml Woody Perfume For Unisex – Made in Dubai
Amber is Ajmal's deepest, most complicated, and multi-layered masterpiece. It's made with intertwined notes that appeal to both men and women. It has a seductive, sensual, and powerful aroma.
Liberty EXCLUSIVE Luxury Oud Gold (100ml / 3.4 Oz) Limited Edition Silk Intense Best Pure Parfum for Men and Women Original Long Lasting Smell Upto 3 Days – Woody Notes Perfume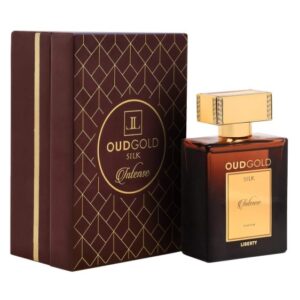 Agar is used to making Oud. Wood is one of the world's most premium and sought-after perfume components. It has a strong seductive musky aroma that has been used for ages all over the world.
The top note is a creamy, sweet amber. middle note: rich florals with a foundation of spices
Giorgio Armani Acqua Di Gio Pour Homme EDT Perfumes for Men, 100ml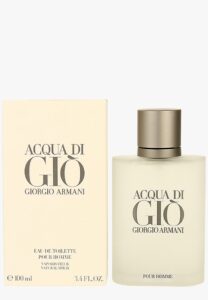 Marine notes, mandarin, bergamot, neroli, persimmon, rosemary, nasturtium, jasmine, amber, patchouli, and cistus make up the smell. Acqua di Gio will entice everyone.
Nefarious Imperial Ban Timur Royal Perfumes For Men and Women, 80 ml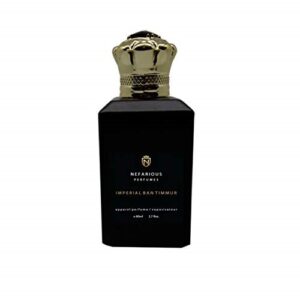 Nefarious is a brand that encourages you to be your most authentic self. Nefarious recognizes your individuality, therefore we've created scents that complement your personality while amplifying your appeal.
Fruity, Aquatic, Musky, Woody the list continues on and on, with so many perfume selections to suit every personality around the world.
Thymes – Lavender Eau de Parfum – Calming Botanical Fragrance Perfume for Men & Women – 1.75 oz
Perfect blend of thyme lavender and fresh teals.
Mercedes-Benz Men's Perfume (120ml)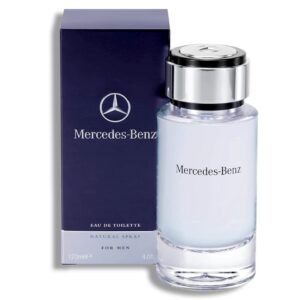 Mercedes-Benz is a brand name that evokes a sense of belonging. Being a part of a specific world. The world of beauty, rarity, and exception, the universe of creation and design.
For the past 5 years, the brand's devotion to excellence in quality, innovative design, workmanship, and performance has made advancing the fields of fashion and perfume a natural endeavor. Fragrance and luxury have always been inextricably linked.
The sense of smell, more than any other sense, decides whether we are comfortable with ourselves and our surroundings. For our scents, we maintain this mentality and adhere to the lofty norms of selective perfumery.
Rasasi Alcohol-Free Arabic Perfume Oil Fragrance for Men and Women, 12 ml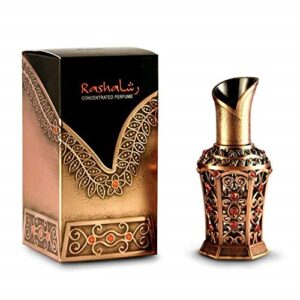 Rasasi perfumes industry LLC, founded in 1979 by visionary Abdul Razzak kalsekar, is a family-owned business in Dubai.
The company has built a solid foundation of pioneering entrepreneurial vigor over nearly four decades, creating some of the best and most exclusive fragrances, earning a global reputation for quality, luxury, and elegance.
Rasasi is now one of the world's leading fragrance companies, driven by global demand for its oriental and occidental perfume lines, which have found widespread acceptance and preference among a diverse customer base around the world.
KAZIMA Nag Champa Attar Perfume For Unisex – Pure Natural Undiluted (Non-Alcoholic) (500ml)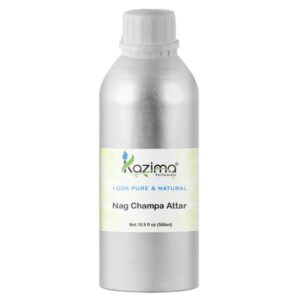 100% Pure Natural Attar For Men and Women, Unisex Top Indian Brand With Certified Quality And Sold In Over 100 Countries
Masculine Fragrance that is charming, sensual, warm, and distinct.
It has a spicy floral attar that is composed entirely of natural components.
Tulip Perfume Classic Eau De Parfum, Neroli Wood, 2 Ounce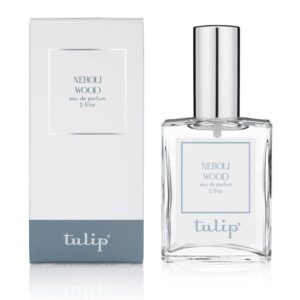 "Natural Intellect"  Savvy Cultured Intuitive Sweet neroli, deep Himalayan blue pine, and cedar mingle with a soft finish of warm amber resin and cashmere musk for a fresh scent. Neroli is the top note. Himalayan Blue Pine and Indian Cedar are the middle notes. Amber Resin, Cashmere Musk are the bottom notes.
Armaf Tag Him Prestige Edition Perfume For Men Edt 100 Ml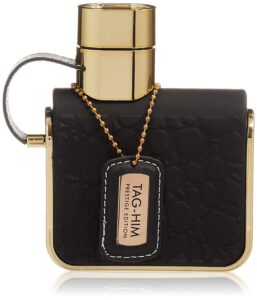 Woods Modernized By A Touch Of Fruitiness On Top And Intensified By Powerful Accents Of Amber And Vanilla – An Addictive And Captivating Masculine Fragrance
The Man Company Citron Perfume for Men | Premium Long Lasting Fragrance for Him | Eau De Parfum) for Men | Perfect Gift for Husband, Boyfriend | EDP for Men – 100ml
Perfect for everyday wear: When you spritz yourself with The Man Company's EAU DE PARFUM Citron, your peers will be speculating what scent you're wearing.
With its woody and zesty attitude, Citron is the perfect everyday fragrance to keep you feeling and smelling fresh.
Your Citron will stand out as safe and long-lasting thanks to an optimal blend of carefully picked essential oils. The rich scent of this perfume is sure to linger on your skin for hours.
Jaguar Classic Blue EDT for Men, 100ml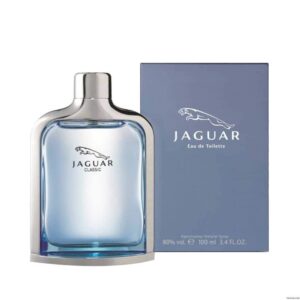 A scent that is both fresh and enticing, awakens the senses and appeals to modern man's natural need for the unique and special.
Inspired by the sleekly attractive silhouette of the new generation of Jaguar automobiles, this design is appealing, pure, matchless, and manly.
Sensuality, masculinity, power, and elegance are the main values of this fragrance.
Liberty LUXURY Passion & Bloom Perfume Couple Gift Set, Perfume for Men and Women Combo, Crafted in France (Passion 100ml + Bloom 100ml – EDP)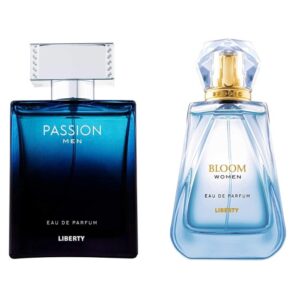 Passion is a fragrance that infuses your life with a spicy, earthy, and light scent that evokes powerful and heartfelt desires.
Bloom is a woody floral fragrance that reminds you of beauty in full bloom; beauty that transforms you into a world lady – smart, beautiful, refined, yet sensitive and caring at heart.
Creation Lamis Pure Black Perfume for Men, 3.4oz – Pack of 1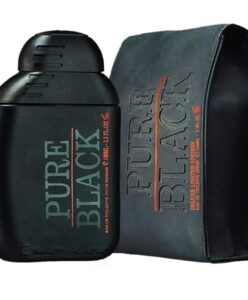 Creation Lamis Pure Black is a fantastic men's fragrance. It emits a nice scent that lingers for a long time.
ISAK Fragrances Bon Bon Perfume for Unisex, 50ml
Bon Bon is a sweet, chocolatey scent with rich cinnamon undertones that is suitable for both men and women. The combination of such natural rarities creates a delicate yet sumptuous scent, reminiscent of unplanned reunions, college, or family gatherings.
Aranyam Suvarna Jasmine Floral Luxury Perfume Spray for Men & Women – 100% Natural & Premium Long Lasting, Lightly Fragranced Cologne, Real Oil Infused Scent for Wedding & Anniversary Gift – 30 ML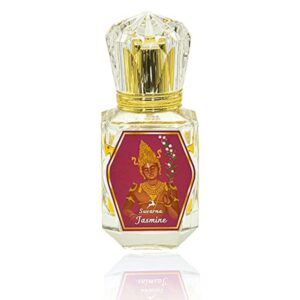 These wonderful smells encapsulate the classic, elegant, and everlasting appeal of Jasmine (Chameli) perfumes. In addition to its mood-lifting properties, the flower's essence enhances skin suppleness, controls oil production, and evens out skin tone.
Every adjustment of the note gives the wearer a different feeling and experience. This perfume possesses the depth and force that everyone seeks in a good scent. It keeps you feeling young and energetic throughout the day.
Please follow and like us: