12 Waterproof Mascaras That Won't Smudge or Streak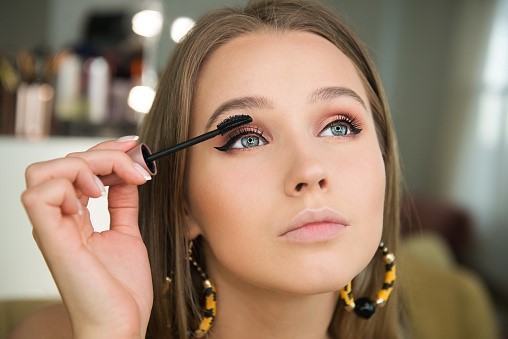 Nowadays the definition of makeup is changing to minimalist touch up especially as summers are approaching heavy makeup becomes a big deal. And if you wear makeup that isn't smudged proof it would go to annoy you midst of the day. While talking about makeup and minimalism mascara is the first and last thing that will never go to disappear anytime soon.
Since mascara is easier to apply and just in a moment makes your eyes appear fuller and prettier that immediately changes your look. But what if your mascara streaks out while touching your eyes or gets sweaty in summers not a good idea right? Well, we understood the assignment and brought you the best mascaras that won't smudge and will stay intact till night.
12 waterproof mascaras that won't smudge or streak:-
SUGAR Cosmetics – Double Date – Extreme Volume Mascara – 01 Blackjack (Black Mascara)- Ultra-Thick Mascara for Dramatic Eyelashes, Transfer Proof, Lasts Up To 24 Hours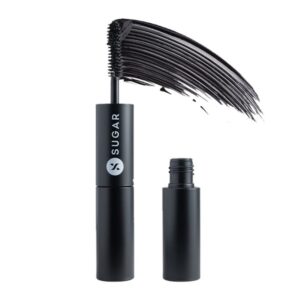 ·        The lashes are lengthened and volumized using a strong ultra-black formula.
·        Get gorgeous lashes with a false-lash effect.
·        Apply black mascara on the lashes. To extend lashes, swipe on the strands' terminated side. Reapply black mascara for a boost of volume and lift.
Maybelline New York Hypercurl Mascara Waterproof, Black, 9.2g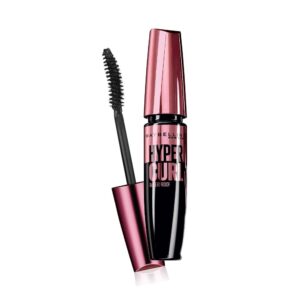 ·        Special bristles with a wax coating that may reach the lash line to the tip With thick padding, it gives a 75% curved appearance and lasts 3 times longer with the 18-hour formula's special anti-clump applicator brush, which separates each lash while curling it, eliminating the clumpy, untidy impression.
·        Tested by an ophthalmologist and approved for use with contact lenses It's comfortable enough to wear all day.
·        In a single flick, coats every lash from root to tip. There are waterproof and washable versions available.
Lakme Eyeconic Curling Mascara, Blue, Waterproof Mascara with Smart Curl Brush for Voluminous Lashes – Smudge Proof Eye Makeup, 9 ml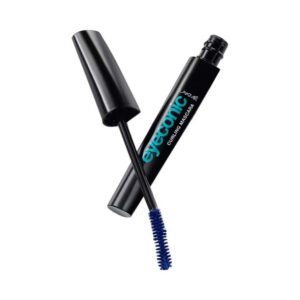 ·        The color is a deep royal blue.
·        Every day, it adds volume to your lashes. It's light and easy to remove.
·        It has a moisturizer that maintains your lash's smoothness.
·        d-panthenol moisturizer with light-wear mascara
Swiss Beauty Bold Eye Super Lash Waterproof Mascara, Eye MakeUp, Black-01, 7.5ml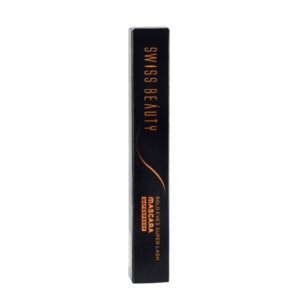 ·        Every day, it adds volume to your lashes.
·        Its moisturizer maintains lashes silky and is light and easy to remove.
·        Its moisturizer maintains lashes soft and supple.
·        For longer, fuller lashes that go with every eye makeup look
·        Start with the upper eyelid. To divide your lashes, wiggle the brush at the root of your lashes. Brush the lashes from the bottom to the top in upward, smooth strokes. Apply a second application to truly bring out your lashes' curl. Brush the upper side of the lashes on your lower eyelid with downward strokes.
MARS Ultra Curl Long-lasting Mascara For Women 12 ml (Jet black)

·        With this wonderfully deep, jet-black pigment, you can glam up any look. women's mascara
·        Using a one-of-a-kind brush that coats your lashes evenly from root to tip without weighing them down.
·        women's mascara
·        With just a few strokes, your lashes will be plumped and defined like never before. So, if you're looking for a no-falsies lash look, try these mascaras!
L'Oreal Paris Lash Paradise Mascara, Waterproof, 7.6ml

·        Thick and full Lash Paradise Mascara will take your lashes to a whole new level. Its gentle wavy bristle brush holds the most formula possible.
·        L'Oreal Paris India offers a full range of cosmetics. With our mascara collection, you can volumize and lengthen your lashes, create neat lines with smudge-proof eyeliner, define your brows naturally, and discover eyeshadow palettes.
Dazzler Eterna Eye Combo Pack: Mascara with herbals, 15g + Eyeliner with herbals (Black), 7.5g
·        Stay for up to 8 hours in comfort.
·        A featherweight gel with a smooth texture and a powerful rich black pigment.
·        Aloe, chamomile, calendula, tea leaf, bringaraj, amla, eyebright, kadukkai, avocado, almond, and jojuba oil are among the ingredients.
·        It is clump-free and flakes-free, with thin long lashes and exceptional curl, thanks to the anti-clumping composition.
Iba Black N Bold 24 Hr Hd Mascara, Black, 8 ml l Waterproof, Lengthening, Curling, Volumising l 100% Vegan & Cruelty-Free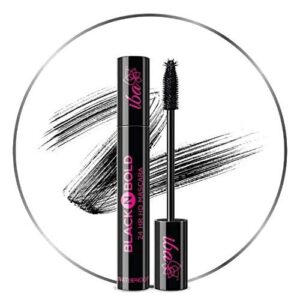 ·        Calendula extract prevents eyelash damage; Unique slim-bristle brush for ease of application; Peta certified vegan and cruelty-free
·        The black & bold HD mascara has a 24-hour wear time. It contains a fine bristle brush that volumizes, lengthens, and curls your lashes with ease.
Wet n Wild Megaclear Mascara, Clear, 8.5ml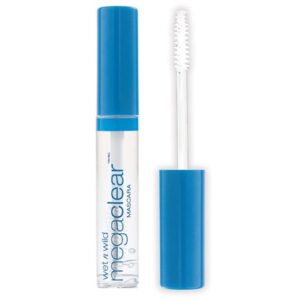 ·        This transparent mascara is a must-have for any woman. This mascara has a clear composition that lifts and separates for a defined effect, making it ideal for highlighting those luscious lashes.
·        This non-budging product, which is fortified with soy protein and vitamin E, helps condition lashes and provides a protective basecoat that may be used as a seal to prevent color mascara flaking.
Faces Canada Magneteyes Dramatic Volumizing Mascara Black 9.5 ml (Black)
·        Reflects enticing and glitzy eyes
·        It lasts a long time and is simple to remove.
·        Gives the eyelashes a lot of volumes.
FAE Beauty Brash 2 in 1 Mascara and Brow Gel || Long-Lasting || Enriched with Coconut oil || Volumizing and Lengthening Formula || For Lashes and Eye Brows || 2 in 1 Formula || Vegan (Jet Black)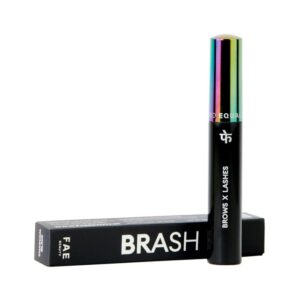 ·        Brash is a unique dual-sided wand that allows you to coat every single lash strand with the product for the greatest lash and brow look possible.
·        Brash is a constructible character. This means it can be used to give a subtle fanned impression on the lashes and brows, but it can also be applied with many coats to create the illusion of an eyelash extension or a drawn-in brow look.
Colorbar Duo Mascara, Carbon Black, 4ml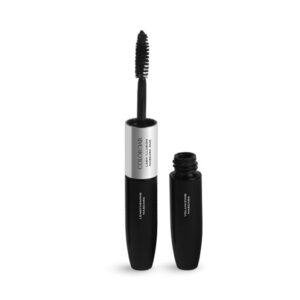 ·        Both upper and lower lashes are lengthened. Brush the mascara upward and outward from the base of the lashes to the tips for the top lashes.
·        In a downward and outward motion, do the same for the bottom lashes.
·        Begin by volumizing your upper lashes. In a zigzag upward motion, brush from the base of the lashes to the tips.
Please follow and like us: