12 EMERGING STREET STYLE TRENDS IN 2022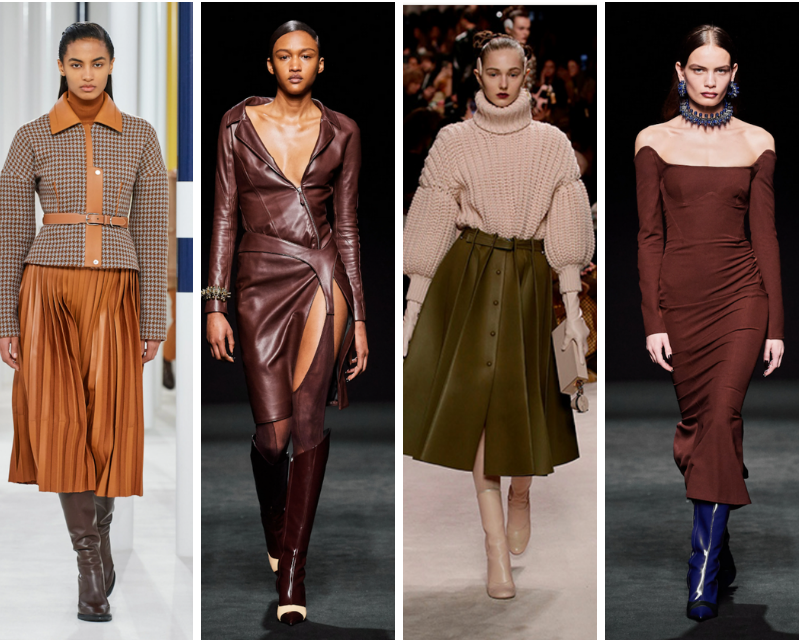 The best part for 2022 trends is that relaxed designs are here to stay. Although some people are still unwilling to give up their thin jeans forever, street trends in the coming spring will include wider trousers and a style that isn't scared to take an extra room with much more gender fluid shapes. Bold statement designs with an artistic mood, ranging from animal to floral, will likely be popular in the coming year, especially with trousers and oversized tees and vests.
Let's explore 12 emerging street style trends in 2022:
The colours in the print are vibrant.
According to conventional opinion, we should pick one pattern and then match it out with tranquil neutrals and solids. Many attendees followed the other approach, donning all of their brightest, boldest, and most cherished prints at the same time. It seems like a mix of rebellion and excitement as if you're breaking the rules and wearing your happiest, most joy-inducing outfits.
Wide-leg pants, especially denim, are in right now.
Skinny jeans are out, and those who aren't ready to let them go have begun to experiment with wide-leg designs as well. Tapered cuts, as well as huge legroom, are trending, with the high waist style becoming popular. Denim is also highly popular, with ribbed tops and jackets being paired with denim jeans for a striking style.
Mini Skirts
Mini skirts are yet another extremely trendy style that we expect to see a lot of in the spring of 2022. It was a significant trend on the fall runways and will most likely continue to be popular in the spring and summer. We've got your back. You can still wear a tiny skirt, but we recommend pairing it with some tights and/or high boots to keep you comfy while looking attractive. Famous check patterns are back in style for a Y2K aesthetic. It goes well with cropped full-sleeve tees.
Cargos are back
Cargo pants are the most popular trend this season, and they were seen everywhere during fashion week. We believe it would be a major trend for Spring 2022, particularly given the recurring theme of "relaxed and comfortable garments" that was observed across last year's shows.
We understand that this isn't for everybody! However, knowing which goods are hot in advance allows us to begin to warm up to the thought of wearing them.
Layered skirts
The layered skirt style may not be the most obvious to wear, but it was seen regularly in designer shows, implying that it will eventually find its way into high-street fashion.
Wearing a tunic-style top over pants feels like a safe' approach to try out this trend without straying too far from your comfort zone, but if you want to go for it, buttoned-up skirts or elasticated/high-waisted skirts might be a preferable option to eliminate additional waistband fat. The fashion pleasure is in experimenting; if something feels comfortable and cool to you, go for it.
Gender-neutral cuts and neon colours
This spring and summer, expect to see a lot of vibrant colours. In 2022, oversized t-shirts and button-ups will be part of the gender-neutral cut trend. Expect increased gender flexibility in both men's and women's fashions across the board. The best part about neon colours is that you don't need to put in any extra effort to seem stylish because the colour is brilliant enough on its own.
A Light-Colored Oversized Pant Suit
Women's large pants and blazers have become popular as part of the gender-neutral trend. Lighter hues and an eye-catching shirt will help you transition this outfit to spring and summer. Layer a boxy blazer over a crop top or bra for an even bolder appearance, emulating popular statement style. As per our observation brown tones will be the highlight of upcoming styling trends.
Beanie babies are trending
Beanie babies may be a throwback to the late 1990s, but in 2022, they'll be worth hundreds of thousands of dollars. As beanie babies grow rarer, pricing trends for them may continue to rise in the next few years. It's worth looking through your basement to see if you have any beanie babies. If you're a fan of Y2K fashion, this is a clue that you should invest in at least one beanie cap. Your beanie can be any colour you want, but if you want to stay in style, yellow is the ideal choice.
Breezy Maxi dress
The long dress, whether straight or broad, is a sign of femininity, and it's back in style this season. It has evolved into a stunning feature in the feminine wardrobe as a result of its versatility. Maxi dresses are a timeless design trend that flatters all body types and never goes out of style. Maxi dresses are a great alternative for a bohemian aesthetic that is both adaptable and attractive. The maxi dress is appropriate for wearing in the park, on the beach, at a cocktail party, or even at a concert. This dress goes well with chunky accessories, gladiator shoes, a belt, and even a cardigan or denim jacket. Whether in monochrome or bold prints, with or without flip-flops, the maxi dress is a season must-have.
Graphic Designs
Of course, there are graphic prints. This genre, which is quickly becoming the year's print, encapsulates everything. Designers like artistic abstracts. Whether you prefer to stick to one design or mix and match your prints, there's something for everyone this year. Try tucking a window-pane button-down blouse into a floral skirt, which is one of our favourite fashion-forward combinations. Think kaleidoscope designs, wacky florals, and brilliantly coloured swirls. These colourful prints may be seen on a variety of items, including T-shirts, party dresses, and neck scarves. You can rely on us. This is a far-fetched trend.
Co-ords
Because of the variety of styles that manufacturers can apply with this style, co-ords will never go out of style. Co-ords come in a variety of textiles, ranging from business apparel to casual sweatshirts, depending on the function of the outfit. Monochromatic and neutral-toned co-ords are trending this year. Cropped tops, jumpers, and e-fitting trousers, as well as slim pants, maxi skirts, and cardigans, are all available.
Puff-Sleeves
Puff sleeves will bring out your softer side this year. The flared ones, as well as the mutton sleeves, were spotted on the runway this year. You won't have to put in as much effort to stand out in this outfit. No matter how understated the rest of your clothing is, the volume top always draws attention. Puff-sleeves are a great eye-catcher in 2022, whether they're part of a blouse, a dress, or a shirt.
Please follow and like us: