Staying Suave in the Heat: Summer Fashion Hacks for Men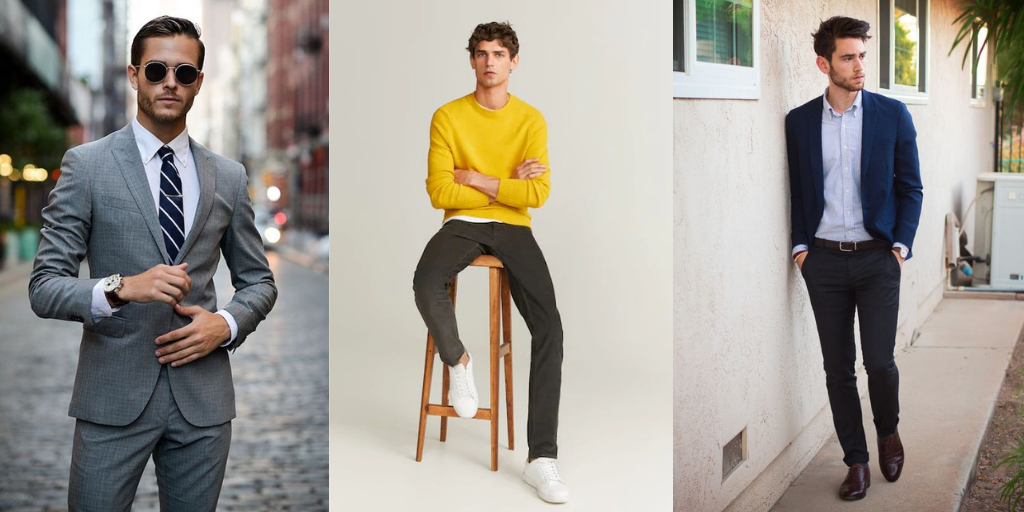 Summer brings warmer temperatures and a need for lighter, breezier outfits. However, staying stylish and comfortable in the heat can be a challenge. Fear not, as we have compiled a list of summer fashion hacks specifically for men. From fabric choices to outfit combinations, these tips will help you stay suave and cool during the sweltering months. Whether you're attending a casual barbecue or a formal event, these hacks will ensure you're dressed to impress without sacrificing comfort.
Opt for Breathable Fabrics
Choosing the right fabrics is essential for staying comfortable in the summer heat. Natural fabrics like cotton, linen, and seersucker are excellent choices as they allow for better airflow and ventilation. Look for lightweight and breathable options to keep sweat at bay. Linen shirts and cotton chinos are perfect for a smart-casual look, while linen or seersucker suits can keep you polished and cool for more formal occasions.
Embrace Light Colors
Light colors can reflect sunlight and keep you cooler in the summer heat. Opt for pastel shades like light blue, mint green, or pale pink for your shirts, polo shirts, and t-shirts. These colors not only give off a fresh and summery vibe but also help in deflecting the sun's rays. Light-colored bottoms like khaki or white shorts or trousers are also great options as they reflect heat more effectively.
Emphasize Lightweight Layering
Layering doesn't have to be reserved for the colder months. You can still achieve a stylish layered look in the summer while keeping it lightweight and comfortable. Instead of heavy jackets, opt for unstructured blazers or lightweight cardigans made from breathable fabrics. Layer them over a lightweight shirt or a linen t-shirt for a polished yet breezy ensemble. Don't be afraid to experiment with different textures and fabrics to add depth and visual interest to your outfit.
Invest in Versatile Footwear
Finding the right footwear is crucial for staying comfortable and stylish in the summer. Look for options that offer breathability and support. Canvas sneakers, boat shoes, or espadrilles are excellent choices as they allow your feet to breathe while still providing a touch of elegance. Pair them with chino shorts, lightweight trousers, or even linen pants for a well-rounded summer look. Remember to wear no-show socks or opt for sockless options for a more relaxed and casual vibe.
Accessorize with Purpose
Accessories can make a significant impact on your overall summer look. Invest in a stylish straw hat or a lightweight Panama hat to protect your head from the sun while adding a touch of sophistication. Don't forget about sunglasses to shield your eyes and elevate your style. Opt for frames that complement your face shape and choose lenses with UV protection. Lastly, consider adding a lightweight scarf or a stylish watch to complete your ensemble and showcase your attention to detail.
Wear white-colored clothing
White apparel is one of the best wardrobes presents you can offer yourself during the summer. A white shirt or t-shirt not only complements every pair of jeans or pants, but it also keeps you cool in the sweltering heat. It is well known that the color observed when white light strikes an item is the color that is not absorbed. White and other light colors reflect sunlight, shielding your body from the intense heat. Aside from shirts and T-shirts, donning a white pair of trainers is also really fashionable.
In the summer, don't be afraid to experiment with performance materials.
We are all aware of it. Due to the intense heat, you experience while wearing synthetic clothing in the summer, it can be very challenging to pull off. But it appears that's outdated now. New performance textiles are not only known for being highly fashionable throughout the summer but also for their ability to wick away perspiration from the body.
To beat the heat, substitute trousers for jeans.
Okay! Jeans look great on everyone, all the time. However, they might get a touch too uncomfortable in the heat. Chinos and linen trousers are wonderful choices to wear over jeans since they allow you to stay cool while you're out and about.
Don't be embarrassed to wear a hat.
In India, it's uncommon to see many individuals wearing hats informally. Now that they can truly enhance your style game, that tendency ought to be a thing of the past. In the summer, hats may make excellent wardrobe accessories, so men shouldn't be afraid to try them out.
Conclusion
With these summer fashion hacks for men, you can stay suave and comfortable even in the scorching heat. Remember to choose breathable fabrics, opt for light colors, and embrace lightweight layering to keep cool while maintaining your style. Invest in versatile footwear that offers both comfort and elegance. Lastly, accessorize thoughtfully to add the finishing touches to your outfits. By following these tips, you'll be well-prepared to tackle any summer event or outing with confidence and style, no matter how high the temperatures may rise.
Please follow and like us: