Smart-Casual Cool: Elevating Your Summer Style with Effortless Elegance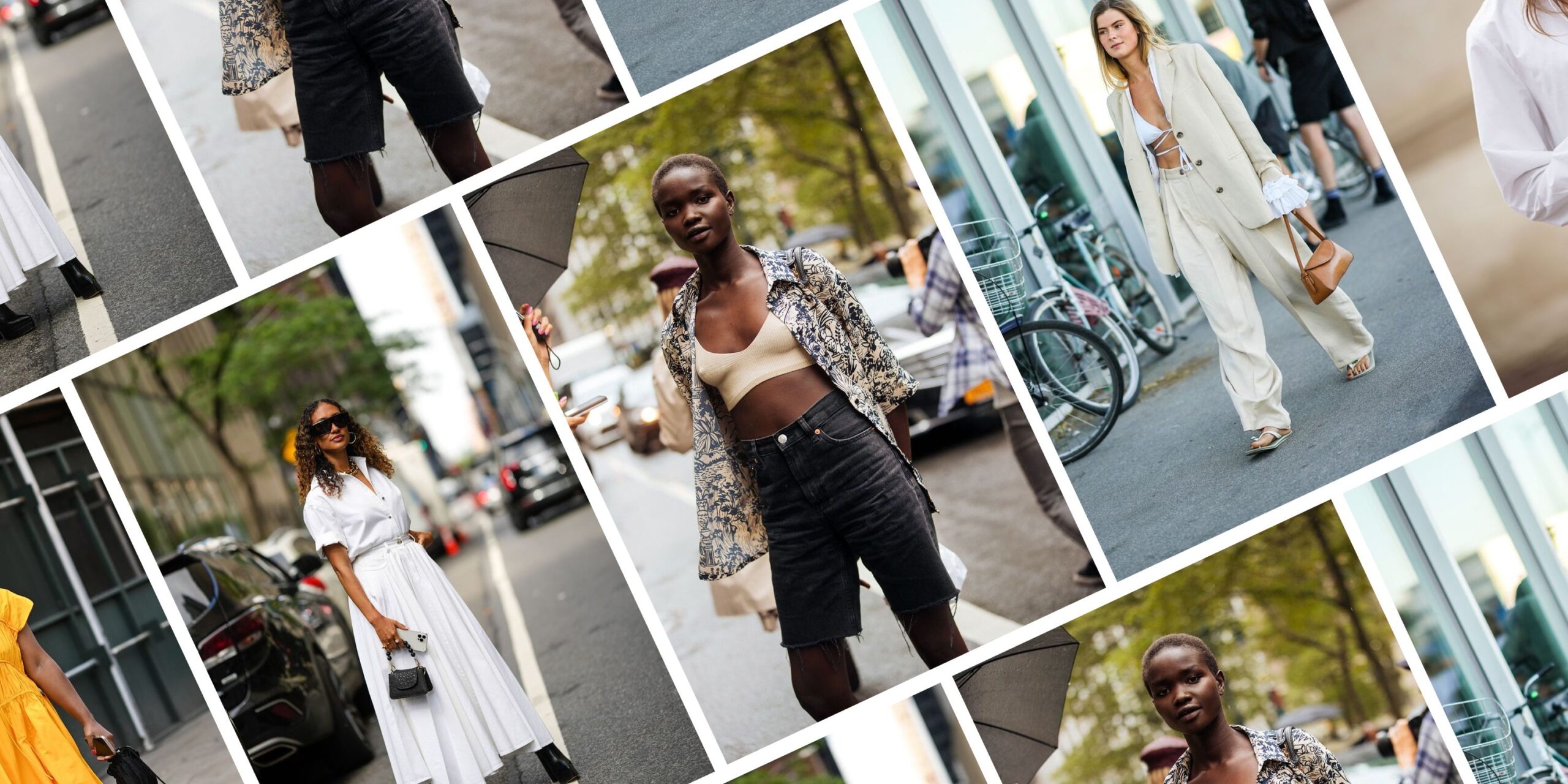 Introduction
Summer is the perfect time to showcase your style with confidence and flair. Whether you're attending a rooftop party, strolling along the beach, or enjoying a casual evening out, mastering the art of smart-casual dressing can elevate your summer style to new heights. By blending sophistication with a laid-back ease, you can achieve a look that is effortlessly elegant and undeniably cool. In this guide, we'll explore key elements and style tips to help you create smart-casual outfits that exude confidence and showcase your unique personality throughout the summer season.
Embrace Light Fabrics and Colors
When the temperature rises, it's crucial to choose fabrics that are lightweight and breathable. Opt for linen, cotton, chambray, or seersucker to keep cool and comfortable while maintaining an air of sophistication. Lighter colors are also a must for summer. Pastel hues like mint green, baby blue, and blush pink can add a touch of freshness to your ensemble, while earthy tones like khaki and sand provide a versatile and timeless foundation for your outfits. Experiment with color combinations to find what suits your style best.
Balance Tailored and Relaxed Pieces
Achieving the perfect smart-casual look is all about striking a balance between tailored and relaxed pieces. Combine a tailored blazer with a pair of well-fitted chinos for a polished yet laid-back vibe. Alternatively, pair a crisp white shirt with slim-fit shorts and loafers for a sophisticated summer ensemble. Mixing and matching different elements of your wardrobe is key to achieving an effortlessly stylish look. Don't be afraid to experiment with layering, as it can add depth and visual interest to your outfit.
Accessorize with Care Accessories play a vital role in completing your smart-casual summer look.
A stylish watch, a classic leather belt, or a statement pair of sunglasses can instantly elevate your outfit. Opt for minimalistic designs that complement your ensemble without overpowering it. Consider adding a lightweight scarf or a pocket square to inject a pop of color or pattern into your look. Remember, the devil is in the details, so pay attention to the small things that can make a big difference.
Footwear Finesse
Selecting the right footwear is crucial for achieving a smart-casual cool look. Loafers, boat shoes, and canvas sneakers are excellent choices for the summer months. They strike the perfect balance between sophistication and comfort, keeping your feet cool while adding a touch of refined style to your outfit. Experiment with different colors and textures to find the perfect match for your ensemble.
Shorts and a Button-Down Shirt in Linen
A timeless, classic look that is always in fashion. In the sweltering heat, the linen fabric's light weight and breathability keep you cool and comfortable. The button-down shirt radiates a casual yet chic vibe thanks to its loose fit and light material. It can be worn on any informal occasion if you match it with a pair of well-fitting shorts. While the earthy tones or brilliant colors of the ensemble mirror the dynamic attitude of summer clothing for men in 2023, the natural wrinkles of the linen lend a touch of carefree appeal.
This outfit is both classic and modern, so you can keep stylish while taking advantage of the warm weather.
Dress in trousers with a short-sleeved printed shirt
Men's summer wardrobe essentials for style, comfort, and versatility include patterned short-sleeve shirts. This shirt gives any ensemble a dash of flair and playfulness with its eye-catching patterns and colorful colors. There are countless variations, including floral, geometric, tropical, and abstract patterns. This shirt goes nicely with dress pants and even chinos, making it appropriate for both casual and semi-formal settings. Its lightweight and breathable materials allow you to stay cool and fashionable even on the hottest summer days. The patterned short-sleeve shirt effortlessly embodies summer style, radiating self-assurance and a carefree attitude everywhere you go.
Pastel chinos and polo
The pairing of a pastel polo and chinos is a fashionable option for men's summer attire. The pastel polo adds a touch of refinement to any outfit thanks to its gentle and energizing colors. Its airy fabric keeps you cool while radiating carefree appeal. The ensemble strikes the ideal blend between casual and stylish when worn with chinos. Chinos are comfortable and versatile, letting you go easily from a social gathering to a more formal occasion. Chinos finish off the look with a fitted and refined appearance, whether they are in traditional beige or pastel colour to match the polo. A great summer outfit must include this classic pairing.
Conclusion
Elevating your summer style with effortless elegance is all about finding the right balance between smart and casual elements. Embrace lightweight fabrics and a refreshing color palette to beat the summer heat while exuding sophistication. Striking the perfect balance between tailored and relaxed pieces will give you a refined yet relaxed look. Choose accessories thoughtfully to add those finishing touches that complete your ensemble. And don't forget to pay attention to your footwear, as it can make or break your overall style. With these tips in mind, you're well on your way to mastering the art of smart-casual cool this summer. So go ahead, confidently embrace your style and make a fashion statement wherever you go.
Please follow and like us: