Dressing Light for Hot Days: Comfy and Breathable Summer Fashion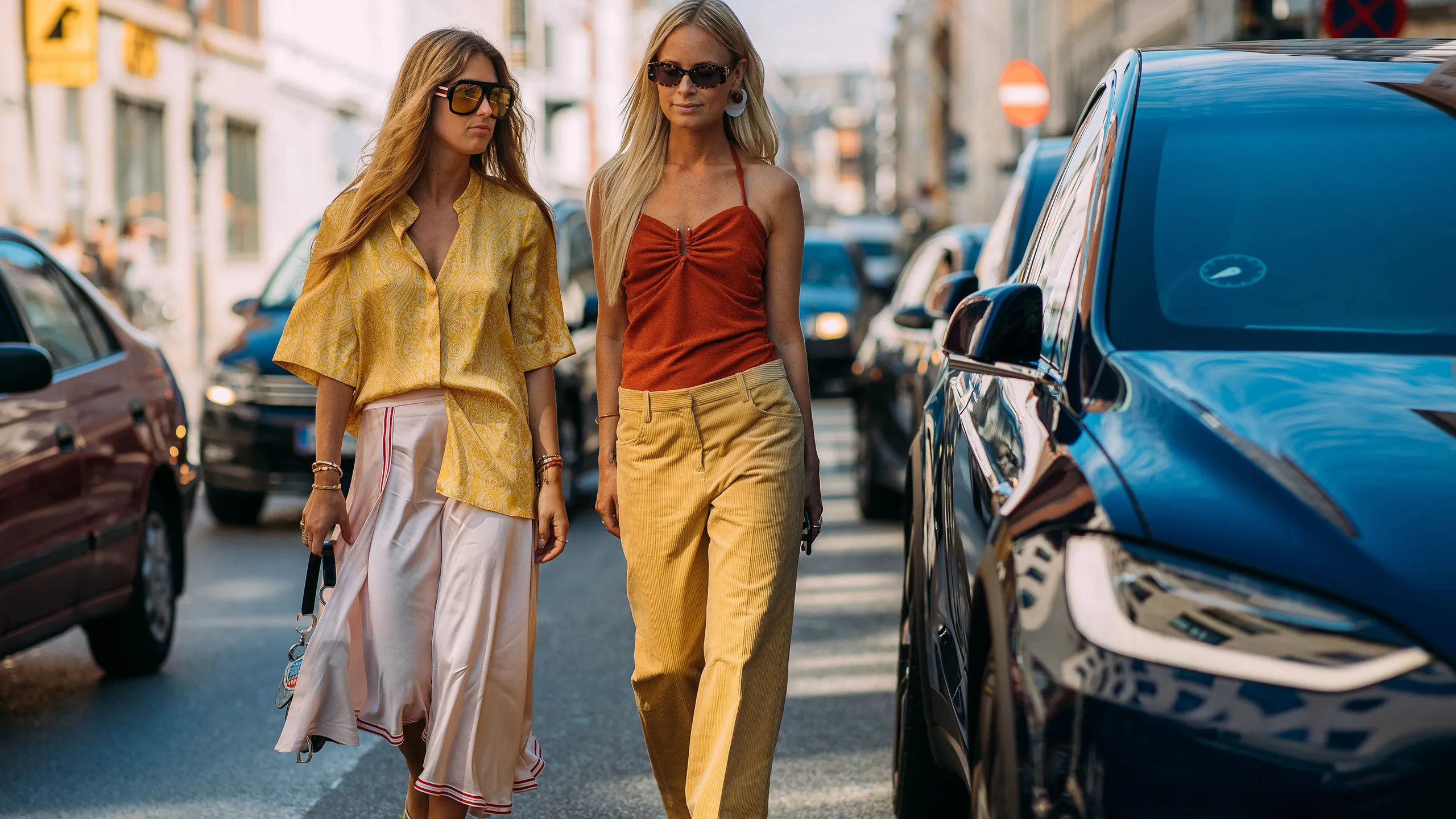 Hot summer days call for lightweight and breathable clothing that keeps you cool and comfortable. Dressing light not only helps regulate body temperature but also allows you to embrace the carefree and relaxed vibes of the season. In this article, we will explore essential tips and fashionable ideas for dressing lightly on hot days. From choosing breathable fabrics to opting for loose silhouettes, these strategies will help you create a stylish and comfortable summer wardrobe that can withstand even the hottest of days.
Embrace Breathable Fabrics
Choosing the right fabrics is key to dressing light and staying cool during hot summer days. Look for materials that allow airflow and wick away moisture. Here are some fabric options to consider:
Cotton: Cotton is a classic choice for hot weather. It is breathable, lightweight, and absorbs moisture, keeping you cool and dry. Opt for cotton dresses, tops, or shorts for a comfortable and casual look.
Linen: Linen is another fantastic fabric for summer. It has excellent breathability and is known for its ability to wick away moisture. Embrace linen shirts, trousers, or jumpsuits for a stylish and relaxed summer outfit.
Rayon: Rayon is a lightweight and silky fabric that is perfect for hot days. It has excellent moisture absorption properties and drapes beautifully. Look for rayon dresses or blouses to achieve a chic and breezy look.
Choose Loose and Flowy Silhouettes
Loose and flowy silhouettes allow air to circulate your body, keeping you cool and comfortable. Opt for the following styles:
Maxi Dresses: Maxi dresses are ideal for hot days as they provide ample coverage while allowing air to flow freely. Look for lightweight maxi dresses in breathable fabrics with flowy skirts for an effortless and stylish summer look.
Wide-Leg Pants: Embrace wide-leg pants in lightweight fabrics like linen or cotton. They provide breathability and freedom of movement while adding a touch of elegance to your outfits. Pair them with a lightweight blouse or a relaxed t-shirt for a comfortable and chic ensemble.
Flowy Tops: Choose loose and flowy tops made from breathable fabrics like cotton or rayon. Opt for styles with open backs, cut-outs, or airy sleeves to enhance ventilation and keep you cool throughout the day.
Opt for Light Colors and Prints
Light colors and prints not only create a fresh and summery look but also reflect heat, helping to keep you cool. Consider the following options:
White and Pastels: White and pastel shades like blush pink, sky blue, or mint green are perfect for hot summer days. They reflect sunlight and give a light and airy feel to your outfits. Embrace white or pastel dresses, tops, or skirts for a chic and cooling effect.
Floral and Tropical Prints: Embrace the vibrant spirit of summer by incorporating floral or tropical prints into your wardrobe. Choose dresses, blouses, or skirts with lively patterns to add a playful and refreshing touch to your summer outfits.
Light Stripes: Opt for light-colored striped pieces to create a visually elongating effect and add a touch of sophistication to your summer looks. Choose striped tops, dresses, or wide-leg pants for a stylish and breezy ensemble.
Don light-colored attire
Dress in light hues and white button-down shirts and dresses to reflect the sun's rays rather than absorb them.
Go for loose or sleeveless clothing
The objective of summer clothing is to allow the most ventilation possible. Consider sleeveless camis and blouses with off-the-shoulder or puff sleeves instead of going completely strapless. Another great choice is a short-sleeved button-up.
Avoid wearing constrictive garments
Your best bet for remaining cool in the summer is to wear loose-fitting clothing. Choose loose-fitting clothing such as cropped, wide-leg slacks, oversized blouses, dresses, and skirts that have room to breathe.
Improve your athletic attire
Although technical fabrics tend to be tight and moisture-wicking, this isn't always a good thing in the heat. If you enjoy athleisure, try wearing colorful cycling shorts and tank tops or short-sleeve crop tops instead of your normal black leggings and sweatshirt.
Pick breathable materials
The difference between breathable textiles and materials that trap moisture during the summer may not be noticeable the rest of the year. Check the labels of your clothing to ensure that it is made entirely of linen, cotton, or silk because synthetic materials are typically not breathable. Try seersucker and eyelet if you want to experiment with texture.
Conclusion
Dressing lightly and comfortably during hot summer days is essential for staying cool and enjoying the season to the fullest. By embracing breathable fabrics like cotton, linen, and rayon, choosing loose and flowy silhouettes, and opting for light colors and prints, you can create a stylish and comfortable summer wardrobe. Remember to prioritize your comfort while expressing your style. With these tips, you'll be ready to embrace the heat with confidence and enjoy long, sunny days in fashionable and breathable outfits.
Please follow and like us: