Cool Summer Style: Fashionable Accessories for Men to Elevate Their Look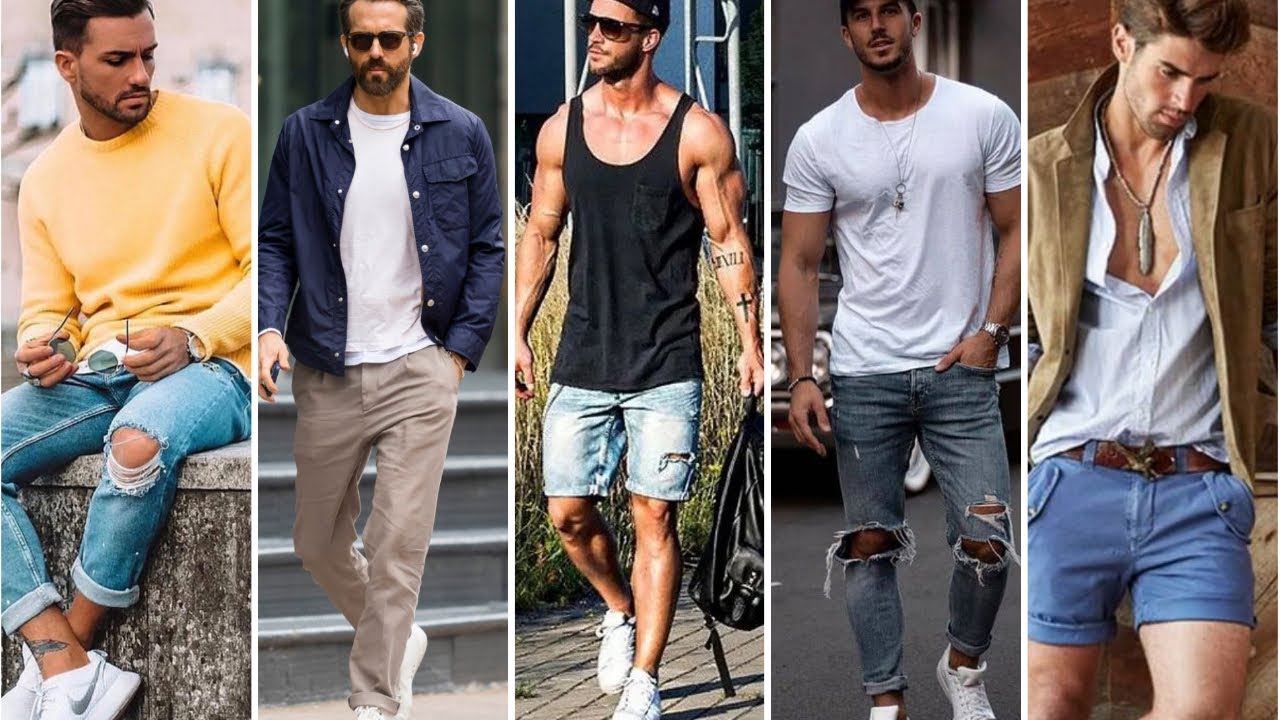 Introduction
Summer is a season of style and self-expression, and accessories play a crucial role in enhancing a man's overall look. While clothing choices are important, the right accessories can take your summer style to the next level. Whether you're heading to the beach, attending a summer wedding, or simply enjoying a casual outing, incorporating fashionable accessories can add a touch of flair and sophistication. In this blog post, we'll explore some cool summer accessories for men that will elevate your look and make a lasting impression.
Classic Sunglasses
A pair of stylish sunglasses is a must-have accessory for any man during the summer months. Not only do they protect your eyes from harmful UV rays, but they also add an element of coolness to your overall look. Opt for classic styles like aviators or wayfarers, which are timeless and versatile. Consider different lens colors and frame materials to match your personal style and outfit choices.
Statement Watches
Wearing a statement watch is an excellent way to showcase your personality and elevate your summer style. Whether you prefer a sleek and minimalist design or a bold and eye-catching timepiece, a well-chosen watch can add sophistication and charm to any outfit. Opt for materials like stainless steel or leather straps that can withstand the summer heat and humidity.
Stylish Hats
Hats are not only functional in providing shade and protecting your face from the sun but also add a touch of style to your summer look. Panama hats, fedoras, and baseball caps are popular choices for men during the summer. Choose a hat that complements your face shape and matches your outfit. Experiment with different materials like straw or lightweight fabrics to keep your head cool and comfortable.
Trendy Backpacks or Tote Bags
Upgrade your summer style with a fashionable backpack or tote bag that combines functionality and style. Look for bags made from durable materials like canvas or leather that can withstand the rigors of summer adventures. Opt for neutral tones or vibrant colors and consider designs with multiple compartments to keep your essentials organized while on the go.
Stylish Footwear
Complete your summer look with the right pair of stylish footwear. For casual outings, opt for comfortable yet trendy options like canvas sneakers, boat shoes, or leather sandals. If you're attending a more formal event, consider loafers or lightweight dress shoes in breathable materials. Pay attention to color coordination, choosing footwear that complements your outfit and personal style.
Trendy Bracelets and Necklaces
Accessorizing with bracelets and necklaces can add a touch of personality and style to your summer outfits. Experiment with beaded bracelets, leather cuffs, or metal chain bracelets for a casual and bohemian vibe. Choose necklaces with simple pendants or layered chains to add a trendy and fashionable touch to your look. However, remember to keep the accessories minimal and balanced, avoiding an excessive or cluttered appearance.
Conclusion
When it comes to summer style, accessories are the key to elevating your look and making a fashion statement. From classic sunglasses and statement watches to stylish hats, backpacks, and trendy bracelets, incorporating the right accessories can transform your outfits and add a touch of individuality. Embrace your personal style, experiment with different accessories, and let them enhance your summer wardrobe, making you the epitome of cool and fashionable all season long.
Please follow and like us: