Active and Stylish: Fashionable Workout Clothes for the Summer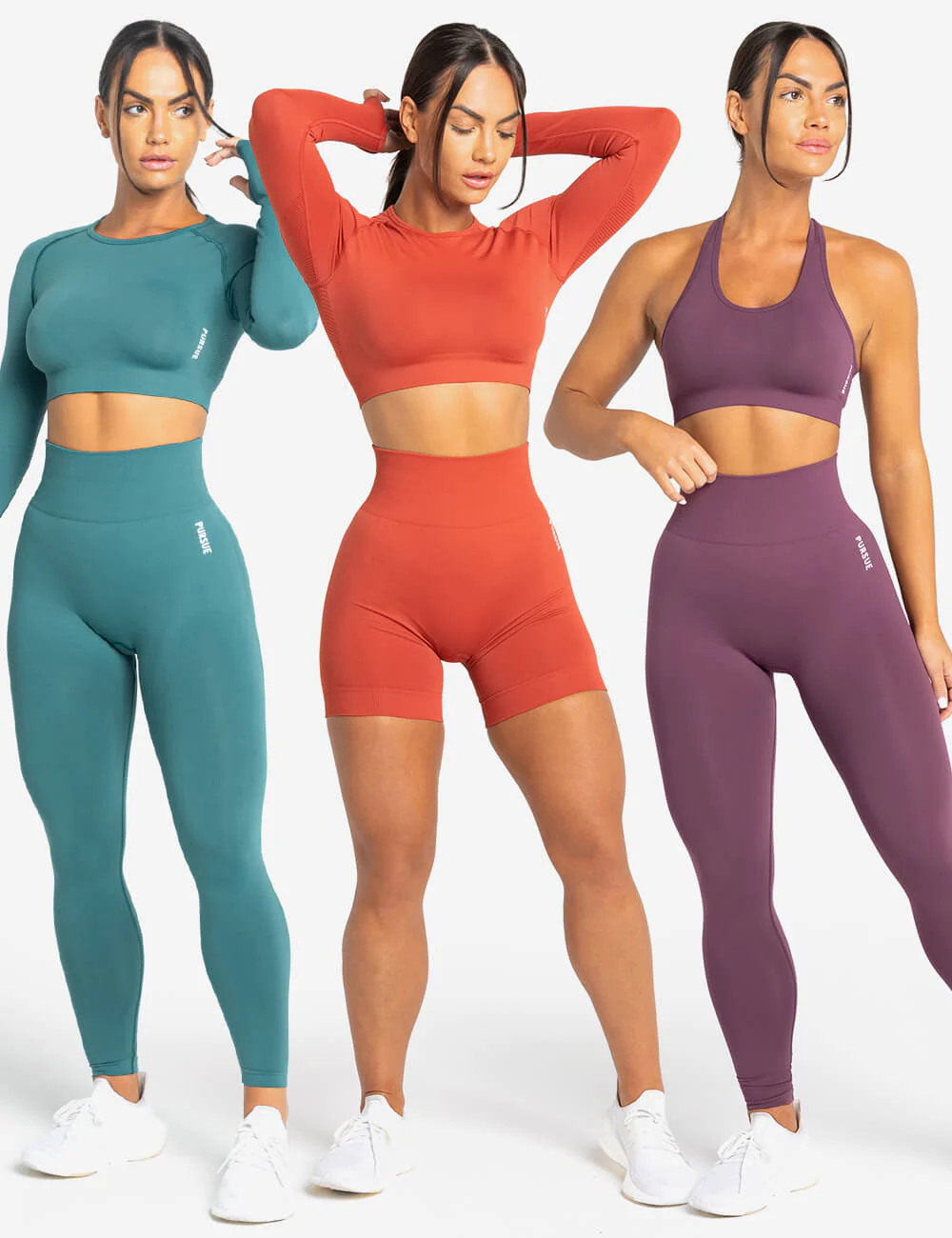 Staying active during the summer is not only beneficial for our health but also an opportunity to showcase our style and personality through fashionable workout clothes. Whether you're hitting the gym, going for a run, or practicing yoga outdoors, choosing the right activewear can boost your confidence and motivation. In this article, we will explore trendy and stylish workout clothes specifically designed for the summer season. From breathable fabrics to vibrant patterns, these fashion-forward choices will keep you comfortable, cool, and active in style.
Opt for Breathable Fabrics
When it comes to workout clothes for the summer, prioritizing breathable fabrics is essential to stay comfortable during intense workouts. Look for materials that allow airflow and wick away moisture. Here are some fabric options to consider:
Mesh: Mesh panels or inserts in tops, leggings, or shorts provide extra ventilation and breathability, making them perfect for high-intensity workouts.
Nylon/Spandex Blend: This fabric combination offers a good balance of stretch, support, and breathability. Look for leggings or sports bras with moisture-wicking properties to keep you cool and dry.
Bamboo Fabric: Bamboo fabric is naturally moisture-wicking and has excellent breathability. It's a sustainable choice that feels soft and lightweight on the skin, making it ideal for summer workouts.
Embrace Vibrant Colors and Patterns
Summer is the perfect time to embrace bold and vibrant colors in your workout wardrobe. Express your style and energy with eye-catching hues and playful patterns. Here are some ideas:
Neon Colors: Neon shades like lime green, electric blue, or hot pink are on-trend and make a statement. Incorporate them into your workout attire through sports bras, tank tops, or leggings for a vibrant and energetic look.
Floral Prints: Floral patterns are timeless and add a touch of femininity to your workout outfits. Look for leggings or sports tops with floral designs to create a fresh and summery vibe.
Tie-Dye: Tie-dye is a fun and trendy pattern that has made a comeback in recent years. Choose tie-dye leggings, crop tops, or hoodies for a playful and retro-inspired workout ensemble.
Mix and Match with Layering Pieces
Summer workouts often involve fluctuating temperatures, so having versatile layering pieces is essential. These pieces not only add style but also offer functionality and adaptability. Consider the following options:
Lightweight Jackets: Opt for lightweight jackets or zip-up hoodies made from breathable materials. They are perfect for warming up or cooling down during early morning or evening workouts.
Crop Tops: Crop tops are a popular choice for summer workouts. Pair them with high-waisted leggings or shorts for a trendy and comfortable ensemble that allows for maximum movement.
Flowy Tank Tops: Flowy tank tops with open backs or cut-outs provide a stylish and breezy option for workouts. They offer breathability and freedom of movement while adding a touch of femininity.
Bicycle Shorts Outfit Activewear
By pairing a pair of high-rise cycling shorts with a creamy sports bra with drawstring detailing, you may ease into the orange color trend. Mix in a pair of sports eyeglasses (the ones below will play your music), black trainers, and color-block socks for an unforgettable fitness appearance that you may wear while engaging in outdoor activities or traveling to your preferred gym.
Leggings and Activewear
Think about switching up your go-to black leggings for this pretty-in-pink gingham pair. You'll look summery and cute wearing a sports bra that matches your outfit and woven shoes. With a yellow water bottle with SPF that will make your skin glow, you can highlight your positive attitude while hydrating and protecting your skin.
Activewear for Hiking Outfit
The warmer months are a wonderful time to hit the trail, whether the mountains are your happy place or your trek only once a summer. Functional items like the made-for-the-outdoors clothing from Free People Off With a moisture-wicking sports bra, thin wool socks, and a striking pair of Gore-Tex boots, the Grid Shorts make the ideal statement. Finally, remember to wear a hat to protect your face from the sun.
Exercise romper outfit
Workout rompers are a daring choice. However, this mod floral print design, which has breathable knit construction for a cooling effect, is the style that will most likely inspire you to attempt the fad this summer. This summer workout attire is perfect for sculpting, yoga, or pilates, especially when worn with wrist weights to subtly increase the burn. The OXB range of jewelry designed to wick away sweat is the best option if you like to wear jewelry while working out.
Conclusion
Staying active and stylish during the summer is easy with fashionable workout clothes that prioritize comfort, breathability, and vibrant designs. Opt for breathable fabrics like mesh, nylon/spandex blends, or bamboo fabric to stay cool during workouts. Embrace bold colors and patterns such as neon shades, floral prints, or tie-dye to express your style. Additionally, layering pieces like lightweight jackets, crop tops, or flowy tank tops provide versatility and adaptability to changing temperatures. With these fashionable workout clothes, you can confidently hit the gym, go for a run, or practice yoga while looking active and stylish throughout the summer season.
Please follow and like us: