10 Comfortable Bralettes Brands of All Sizes for Summer Outfit
For women, comfortable bralettes are more like a support system, especially in summers you need something breezy and something that doesn't interrupt your comfort at all. There are few comfortable bralettes brands of all sizes to pair with summer outfits but finding the best ones is quite tough. Here in this article, we do have shared the best ones available to assist you with your next purchase. For summers you need to be picky with bralettes as per your dresses. All you need is a perfect bralette that doesn't make you uncomfortable and feels cozier during whole long working hours too.
Here are the 10 comfortable bralettes brands of all sizes for summer outfits:
Amante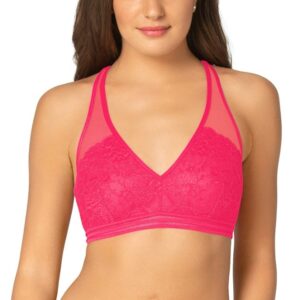 With this incredibly supportive and breathable non-padded bralette that enhances your natural shape, you'll have unparalleled comfort. This elegantly designed wire-free bralette allows you to move freely throughout the day without causing discomfort.
The Sheer Lush Bralette gives full coverage while maintaining shape and modesty by preventing top spilling.
This lace and mesh bralette, designed for fashion freedom, looks excellent beneath sheer tops as well as open shirts. Adjust the strap length for the perfect fit and support with the adjustable straps.
This bralette has a wide bottom elastic waistband for increased grip and support, allowing you to move freely and comfortably.
Amante offers all sizes from xs to 4xl.
Van Heusen
Van Heusen Intimates is high-end lingerie, loungewear, and athleisure collection from Van Heusen that combines exquisite styling with cutting-edge product features for superior comfort and fit. Cotton Sensation, Luxe, and Glam are the three collections that makeup Van Heusen's lingerie line.
Perfectly tailored to provide you with the fit, confidence, and comfort you desire in a strapless bra. This bra is made of soft fiber with a strong silicone gripper on the top and bottom borders for a secure fit. Side bone features a suspension system that absorbs shock when you move and multi-way straps for customizing your look.
Calvin Klein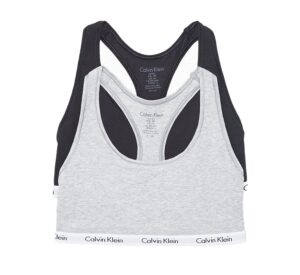 Calvin Klein is a global lifestyle brand with a seductive look and bold, progressive beliefs. We want to enthrall and excite our audience, so we use intriguing imagery and beautiful designs to do so.
We have developed our name as a pioneer in American fashion through our clean aesthetic and innovative designs since our founding in 1968 by Calvin Klein and his business partner Barry Schwartz.
Anne Klein 
Our mission is to be the go-to resource for her wardrobe; our collection is created to be eternally accessible; we demonstrate compassion and recognize women's power.
This women's sleep and lounge bra are lightweight, breathable, and wonderfully comfortable; ideal bralette for wearing at home, or after work when changing into pajamas, on lazy weekend days, or casually when running errands; Lounge bras are ideal for women who wish to sleep in a comfortable bra.
This seamless crop cami lounge bralette for ladies is defined by comfort and is ideal for any occasion.
Fila Women's Logo Cotton Triangle Bralette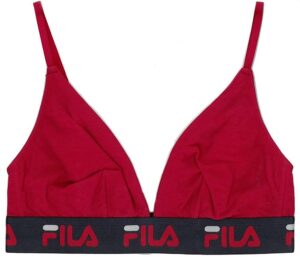 This high-performance triangle cup bralette keeps you looking great while keeping you competitive. The simple pattern stretches and recovers for more comfort, and it's made of a mixed fabric that can be worn all day. A FILA logo is featured on a strong, supportive stretch rib band to show your support for your favorite brand.
Fila offers breathable and silky bralettes that provide the greatest in comfort. Your every move is supported with a lightweight stretch and recuperation.
Convenient Fit: The elastic enclosed chest band on the Fila women's racerback sports bra feels soft against the skin and gives a secure and comfortable fit.
La Senza Never SAY Never PLUNGIE Bralette
This gorgeous lace bralette is incredibly soft, sexy, and comfortable! Neckline with a plunge Cups that can be used wirelessly Bra straps that can be adjusted Pulls on the garment. Polyamide and elastane from outside
Davina Fashions women's fitness bra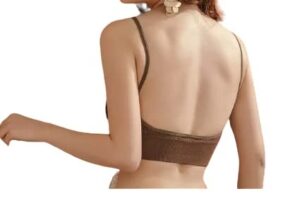 The excellent series for your everyday wardrobe!!! Davina designs pleasant soft bra cotton Bralette This silky cotton tank Bralette is the ideal combination of comfort and style for everyday wear. The ribbed fabric is so soft that you'll want to wear it every day. The u-back design elongates your backline and makes this piece stand out. Padding is also removable, so you may wear it any way you like.
The Purple Tree Lacy Bralette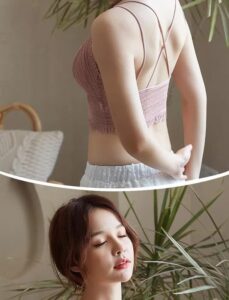 This complete crop top type bralette with stretchy hem and no hooks is seamless and gently padded (removed pads) for additional flexibility, comfort, and fit. Wide stretch top with a fashionable look. Comfort and a pleasing fit and feel are provided by the super-stretch fabric. Wear it as a crop top or as a top's accessories.
This fashionable shoulder strap design bralette/crop top is a must-have item in your summer collection.
Fashion 
Pullover bralette with adjustable strappy spaghetti strap; triangle cup with floral lace overlay; removable padding provides smooth support; wire-free strappy bra, which frees your breasts from the outmoded heavy hard underwire bra. Sheer longline band with a seductive pattern.
Sloggi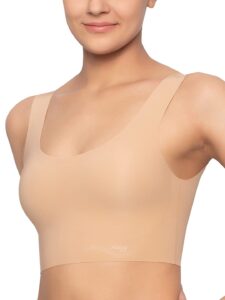 For a pleasing silhouette, the top boasts a new fine-tuned design and removable cushions. Exclusive to Sloggi, very silky Japanese multi-stretch fabric Bra-top with light pad cups and a higher neckline; Lining is smooth; Wider straps are quite comfy.
Please follow and like us: