11 Gym Essentials for Men in 2022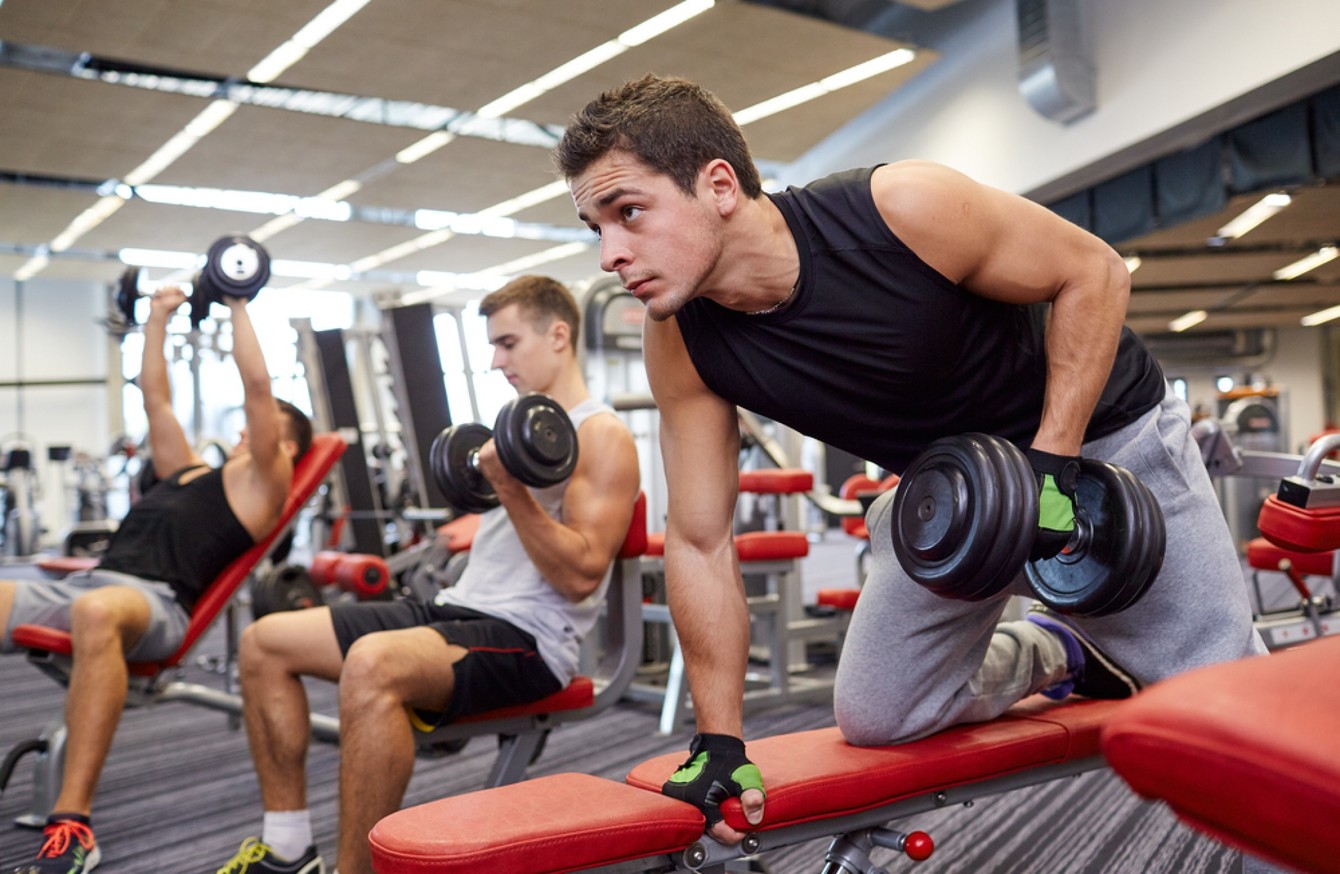 The Proper Footwear
Finding the ideal sneakers or shoes may seem simple. You're good to leave as long as your feet are covered, right? Choosing the appropriate shoes might make a big impact depending on your training regimen.
You'll need running shoes if you frequently use the track or a treadmill. Running shoes have a softer, more flexible midsole while maintaining a solid heel and toe. They are made to relieve your foot of repetitive pressure.
If you choose the wrong footwear, your knees and legs will begin to hurt. Even worse, you might get plantar fasciitis, which can take at least six months to get well.
Improve Your Circulation Using Compression Socks
According to research at Stellenbosch University in South Africa that tracked the times of ultramarathon runners, those who wore compression socks were able to reduce their times by 12 minutes.
While the majority of lab studies are ambiguous on whether compression socks significantly improve performance, the socks have been shown to speed up recovery.
Your legs and feet's full circulation is helped by compression stockings, which considerably decrease swelling. This implies that you'll require less recuperation time following a long run. Just three days after their major race, the South African marathoners wearing compression socks were prepared to begin their training regimen. Not so with the others.
Shirts that Wick Away Moisture to Keep Dry
For my workouts, I used to dress in cotton shirts every day. Cotton is excellent, but it holds on to all that sweat. Imagine the scent of five sweaty t-shirts that have been in a container for a week before laundry day. I started wearing cycling clothes made of moisture-wicking material after a few whiffs of it. The correct fabric won't allow a shirt to retain any offensive aromas or smells. In fact, after washing them, there is no need to dry them. Put one on straight immediately or hang them up. Exercise clothing also seems to fit better, I've noticed. There is slightly less space around the shoe because they are designed with a more athletic clientele in mind.
Allow Your Boys to Breathe with Performance Shorts
In the gym, performance shorts can be surprisingly helpful. This was demonstrated by the fact that I had to stop jumping rope six times to pull up my basketball shorts. It's a good idea to cover your legs in a breathable, lightweight fabric, similar to moisture-wicking shirts. even more so if you have butt sweat. I know it's probably gross for all of you readers, but I have butt sweats (when I work out, not any other times). I had to continue wearing shorts of a darker hue so that no one would see how much perspiration was being produced there.No issues since switching to performance shorts. Any type of shorts will do for me, including royal blue and crimson.
Shorts with compression to prevent chafing
Compression shorts are shorts that go underneath regular shorts. These will keep your blood moving through your legs and aid with recovery, just like compression socks do.
Wearing compression shorts during exercise has been associated with higher exertion among powerlifters, cyclists, and runners. As a result, individuals believed they could move the greater weight with less effort. Better performance was achieved as a result of the perceived increase in capacity. Compression shorts are a need if you participate in any kind of contact activity, such as boxing or martial arts. So that you won't have to worry about any unintentional cheap shots, they'll aid secure a cup.
Gloves for Exercise to Reduce Blisters
There are a few occasions where gloves are beneficial (no pun intended). While performing challenging deadlifts, I've seen some people rip their hands apart.
I don't mind the calluses I develop from working out most of the time. The hands of men shouldn't be flawless. Even a little roughness has its appeal. However, if you've ever seen the horrifying blood blisters that strong powerlifters develop, you might be interested in a pair of training gloves for those challenging days. Your palms and the tips of your fingers are completely protected by these Godzilla Grip open-back gloves. Your wrists are supported by them as well. Godzilla Grips serve a dual purpose because pullups and chin-ups can exercise hard on the wrists.
Headbands to Prevent Sweat From Rubbing In Your Eyes
Nothing ends a workout faster than sweaty eyes. It hurts. The modest headband fills this role.
A headband is essential if you tend to wear bulky sweaters. It is too distracting and can cause you to lose focus on the task at hand to chase the sweat out of your eyes. Moreover, it can be harmful. You cannot afford to have a drop of sweat slide into your eye if you are carrying a lot of weight.
If you have longer hair, headbands can assist keep it off of your face and prevent stinging sweatdrops from landing on your brow. We then added a powerful player, the headphones. You can reduce background noise and concentrate on your current activity with the aid of a good pair of headphones. Have you not noticed all of those NBA guys waiting to play? For many people, listening to music while exercising is essential. Due to their wireless capabilities, we like the over-ear Treblab Z2 headphones. Never fret about yanking the cord on your headphones and ripping them off in the process.
An Improved Body Spray for Scent
Nothing at the gym is worse than BO. You know the one—everyone shakes their heads in disgust and laughter as he leaves a trail of body odor that is as offensive as it is amusing. Carrying a performance body spray on all of your gym outings is an easy fix. To give off a fresh aroma while working out, you can lightly mist your body and underarms before heading to the gym or in the locker room. It's especially helpful if you're pressed for time after your workout and can't take a shower to clean up. Each of the three smells is distinctly different in our personal opinion.
A recyclable water bottle
The water bottle, a necessity for everyday life, completes our list. Not only is staying hydrated crucial for your health and well-being, but it's also crucial to maintain hydration levels at the gym for the best results. While we have nothing against water coolers and the like, many gym visitors frequently forget to carry their water bottles and must make numerous visits to the water fountain. It is always preferable to have your water on hand.
Set of Adjustable Dumbbells
The best all-around adjustable weights for indoor exercises are these dependable dumbbells, especially if you don't have a lot of areas to train. A straightforward twist-to-change method in each handle makes it easy to shift from 5 to 50 pounds, and the sturdy material doesn't clank or tremble like other adjustable dumbbells.
Detachable (Un) Mat
To use a yoga mat at home, you don't need to be a skilled vinyasa or yin slow flow practitioner. Use this excellent alternative from Lululemon for stretching and ab work as well.
Please follow and like us: